When George Osborne forced £51,600 of debt onto student nurses in last year's Autumn Statement, I became a political activist. In outrage, I posted on Facebook calling on my fellow student nurses to protest outside the Department of Health.
I expected maybe a dozen friends to turn up. Instead, hundreds came together and organised. The Bursary or Bust campaign was born.
In the last year, we've built support for our cause with the public, shown solidarity with our junior doctor colleagues fighting an unfair and unsafe contract, lobbied politicians, and held countless actions. We've been doing everything we can, and we won't stop.
The government is still planning to replace grants with crushing debts for student nurses. From next year, those wanting to join my profession will have to put themselves into a lifetime of debt to pay for the 2,300 hours per year – that's 44 hours per week – of clinical placement work we do for the NHS.
We will carry on fighting not just for future nurses but for the future of our NHS. If we don't train enough nurses, our NHS staff will be even more overstretched, and patient care will deteriorate.
In this week's Autumn Statement the chancellor provided £240m for the setup of new grammar schools but nothing for the NHS – which is facing its worst funding crisis ever. Pay increases for NHS staff are capped at one per cent a year – but nurses have suffered from a 14 per cent real-terms fall in pay since 2010. As a result, many nurses I know are being forced to leave the profession they love because they can't afford to pay their rent. It is a disgrace that the number of NHS staff having to resort to using food banks and hardship funds to get by is increasing.
The Conservatives have no idea how to run our NHS. They wasted billions on a top-down reorganisation of the NHS that no one wanted, which has done nothing to ensure the patients I treat are safer or receive a higher quality of care.
In fact, this government's management of the NHS is so misguided that the Department for Health suggested that patients may have to prove they are eligible for NHS treatment by showing two forms of ID. Demanding NHS staff carry out ID checks is offensive. I am a nurse, not a border guard. I have a duty of care for those in need of treatment, and what would such a policy mean for the 13 per cent of the population who do not have a passport?
That's why I'm proud to be an active member of the Labour Party. I used to watch politics; now I'm part of making the change.
That's what the Labour Party can and must be – the biggest and most active movement for change in every community in Britain. And that's exactly what we can be. Labour must and really is beginning to empower all of our massive membership – approaching 600,000 – to be agents of change.
On Saturday, Labour members will be campaigning in their communities right across Britain to take care of our NHS. It's in real danger under the Conservatives, with growing deficits and looming cuts placing an increasing strain on already overstretched workers and services. I see it every day.
I'll be out in my community in Ilford, spreading Labour's message about how we can and must take care of our NHS after six and a half years of Conservative failure.
I hope you'll join Labour in your community on Saturday – and if you can't, join the campaign. If my last year of activism has taught me anything, it's that we really can stand up, make noise and, together, make change happen.
Danielle Tiplady is a newly qualified staff nurse, Royal College of Nursing activist and Labour Party member.
More from LabourList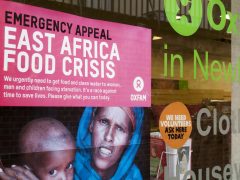 Comment
Someone in East Africa dies of hunger every 48 seconds. This is the result of the imperfect storm…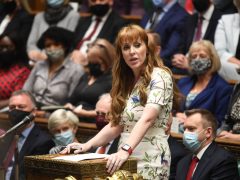 News
Angela Rayner has accused Boris Johnson of "watering down the rules to save his own skin" after the…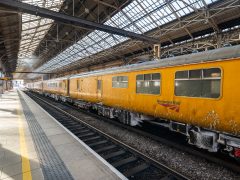 Comment
Network Rail, the company that owns and maintains Britain's railway infrastructure, has recently announced plans to cut over…