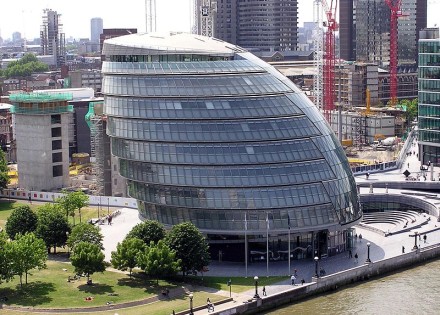 I recently sent out a survey to Labour members across London asking them what their priorities are following June's referendum result.
I did this in advance of a meeting I arranged with Guy Verhofstadt, the European Parliament's lead negotiator on Brexit, and six London MEPs from across the political parties, including all of London Labour's four MEPs.
The number of responses I received – over 2,000 in total – demonstrates the incredible levels of angst and anxiety about the future political direction of our country and our capital.
The UK's continued membership of the single market and all the protections and privileges that come with it – access for British business, workers' rights, environmental rules, consumer protections – was by far respondents' chief concern.
Retaining freedom of movement and the rights that EU membership bestows upon British citizens was also raised loudly and clearly, as was concern for the EU citizens who have been cynically used as bargaining chips by the British government.
I have made no effort to hide my thoughts on Brexit. I believe it to be a monumental political mistake, one that will leave this country poorer at home and significantly diminished abroad. But I also accept that this view is currently not the prevailing one across the UK as a whole.
However, if Britain is to leave then we cannot afford to take the regressive steps that a hard Brexit will bring. Labour Party members in London, judged on the responses I received, agree with me.
So I put these concerns to Guy Verhofstadt and here's three things I gained from our meeting. As the situation develops I will continue to listen to constituents and Labour members in London to help shape the best possible deal for London in the European Parliament.
1 – The triggering of Article 50 will bring little in the way of certainty. As the political and economic realities of impending Brexit begin to bite – a £58.7bn black hole in the public finances, increased government borrowing, lower growth, higher inflation, and reduced productivity – attitudes could change.
These statistics aren't abstract and do not exist in a bubble, they affect people's jobs, futures and the cost of living for families across the UK.
The number of legal challenges against the government are growing, but the act of triggering Article 50 itself may not mean there could not be an opportunity later on to consider the terms of the deal once they are known.
2 – The European Parliament will get a vote on any deal and it will not simply act as a rubber-stamp. Indeed, MEPs could prove to be the most substantial (and underestimated) hurdle to getting a deal over the line and avoid Britain falling off the cliff.
Recently, the leaders of a majority of the political groups in the Parliament have insisted that any deal that does not respect the four pillars of the EU in return for full access to the single market – including freedom of movement – will be voted down. 
Any politician on this side of the English Channel who insists single market access and reform of freedom of movement are compatible is consigning Britain to a hard and economically disastrous Brexit.
3 – There is some good news. London and the UK's regions do have a part to play and will be listened to in Brussels. Politicians on the continent understand how much cities like London have to give – though British politicians must put this case more forcibly. There is a clear understanding of the importance of London's economy to the UK and to the EU as a whole.
Sadiq Khan is already putting pressure on the government to adopt a negotiating position that defends the interests of London's businesses. If they fail he will push for a "London specific solution". London could follow a similar path on trade, asking for competence to negotiate its own trade deals if the government doesn't recognise its concerns. There is precedent for this – under Belgian law, for example, each of the five devolved regions have a say in the trade deals signed by the federal government.
More from LabourList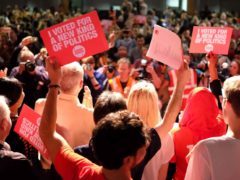 Comment
In the last 12 months, Momentum has launched more new projects than at any time in our history.…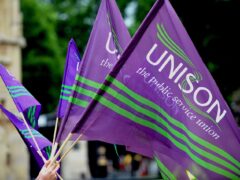 News
Candidates on the left slate 'Time for Real Change' have gained a majority on the national executive council…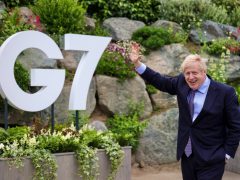 News
A global alliance of parliamentarians from 34 countries have united to call on world leaders meeting at the…