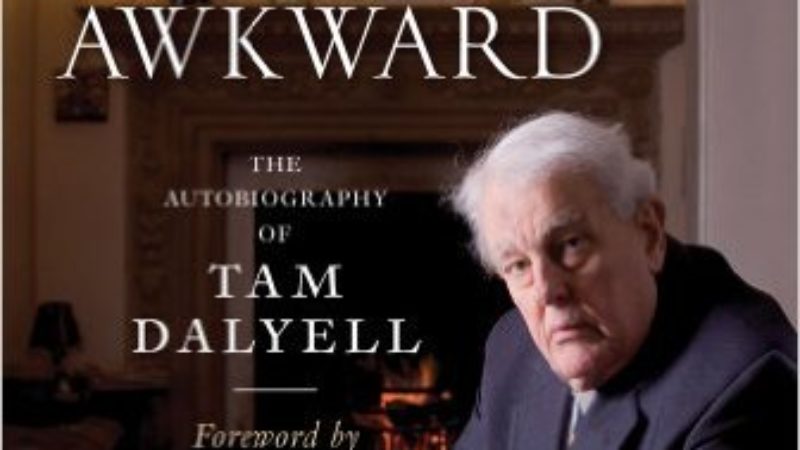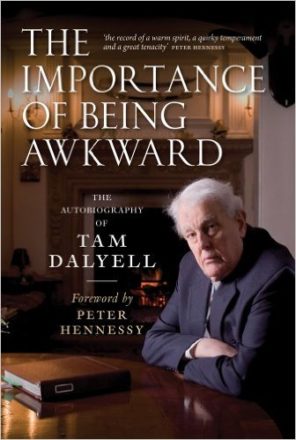 Leading Labour figures including Jeremy Corbyn and Kezia Dugdale have paid tribute to the former MP Tam Dalyell, who died yesterday, aged 84.
Corbyn paid tribute to his "good friend" while Dugdale, Tom Watson and John McDonnell all highlighted the impact on parliament and the constitution of the former leader of the House.
Dalyell, who had suffered a short illness, represented West Lothian and Linlithgow between 1962 and 2005 and his constituency gave its name to one of the biggest political questions prompted by devolution in Scotland.
Today Corbyn, current and former Scottish MPs, as well as dozens of other serving politicians, hailed Dalyell for his long record of campaigning on issues ranging from Iraq, to the sinking of the Belgrano in the Falklands War, as well as the West Lothian question, which asked why MPs from Scotland could vote in the Commons on issues affecting only England while MPs from English seats had no such say over decisions made for Scotland in the Holyrood parliament.
Jeremy Corbyn, Labour leader, said: "I'm so sad to hear of the death of my good friend and comrade Tam Dalyell. Our thoughts are with his family.
"Tam was a titan of parliamentary scrutiny, fearless in pursuit of the truth. From Iraq to the miners' strike, he doggedly fought to expose official wrongdoing and cover ups.
"The title of his autobiography [above] summed Tam up to a tee: The Importance of Being Awkward.
"But he was much more than that: Tam was an outstanding parliamentarian, a socialist and internationalist, and a champion of the underdog, here and abroad."
Kezia Dudgale, leader of Scottish Labour, said: "The Labour movement has lost a giant. Tam Dalyell was one of the most influential MPs, writers and thinkers of his generation.
"Tam served the people of West Lothian tirelessly for decades through periods of great change. He truly was their champion. As Father of the House his wisdom was passed on to countless MPs, serving as a parliamentarian while Britain had eight prime ministers.
"A man of peace and a man of principle, his legacy will live on in the Commons for decades to come.
"Our thoughts are with his family and many friends at this time."
Tom Watson, deputy leader, said: "I was very saddened to learn of the death of Tam Dalyell. He was a brilliant and determined man and a great servant to the Labour movement.
"I remember how he helped me with my first ten minute rule bill as a newly-elected MP. He was generous with his time, thoughtful and attentive. I was excited to meet him then because I'd read his regular column in the New Scientist since I was a teenager. Like him, it was full of insight, humour and great knowledge worn lightly."
John McDonnell, shadow chancellor, said: "Tam was an old friend. We worked together in Parliament and we corresponded after his retirement.
"He was a man of absolute principle determined to speak truth to power and hold government to democratic account.
"He was a fine socialist and a Parliamentarian of the first order."
More from LabourList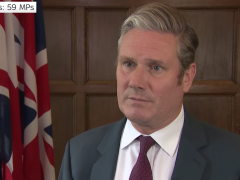 Video
Keir Starmer has declared that replacing Boris Johnson as Prime Minister with another Conservative MP is "not the…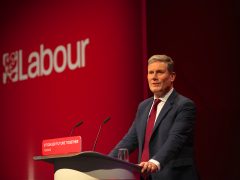 Daily email
Boris Johnson has finally agreed to go. Following an unprecedented number of resignations over the past few days, a…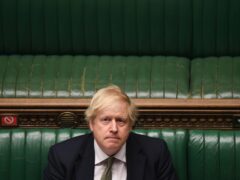 News
Boris Johnson has agreed to stand down as Prime Minister following an unprecedented number of ministerial resignations from…