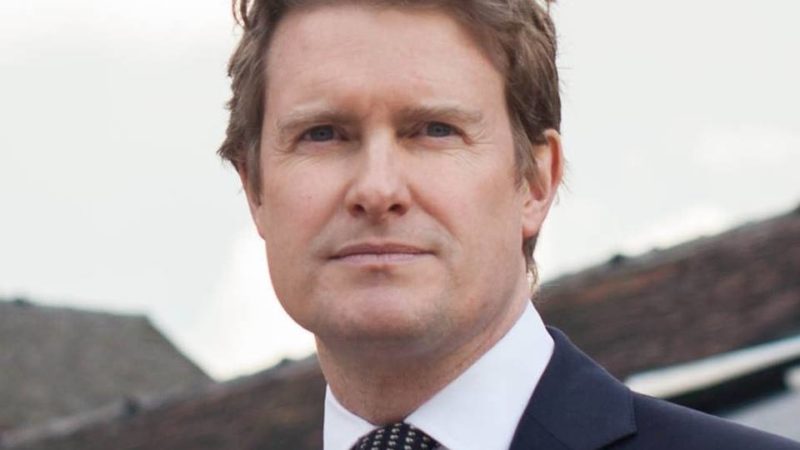 This is Tristram Hunt's final speech to the Commons, delivered yesterday, during a debate on crime, security and Brexit.
It is a great pleasure to follow the hon. Member for Bath (Ben Howlett). I rise to speak in this debate and to make my final contribution in this House before I leave to take up the post of director of the Victoria & Albert museum, the world's greatest museum of art, design and performance. It has been a profound privilege to represent Stoke-on-Trent Central in this Chamber for six and a half years, and I wish to place on record my thanks to Mr Speaker, the Clerks of the House, the doorkeepers and, perhaps above all, the Library staff, who I fear will now face quite a drop in demand for their services.
It perhaps seems particularly perverse to leave the House now—let me apologise to the political parties and to the people of Stoke-on-Trent for inflicting a by-election on them—just as this place is about to enjoy the largest return of powers since the Act in Restraint of Appeals, not least in terms of security, law enforcement and criminal justice.
As power and sovereignty are returned to the UK Parliament, the question for us today and into the future is whether we will see a Britannia unchained that will forge a new Elizabethan era of free trade, cultural exchange and innovation. Or is it the case, as my right hon. Friend the Member for Leeds Central (Hilary Benn) has suggested, that we live in a world that is so interconnected in economy, security and political power that we have, in leaving the European Union, exposed ourselves to international headwinds that will batter rather than benefit us? At this stage, we have no answer to that.
The prime minister's speech left no doubt about the strategic direction in which the Government are heading, but let me say that I welcome the tone of it: the need to end division and heal some of the anger surrounding our decision to exit the European Union is a vital task of political leadership. The saddest and bleakest moment of my time in this Parliament was hearing the news of the murder—the political assassination—of my friend Jo Cox: the brilliant, gifted and beautiful Member of Parliament for Batley and Spen. It remains a devastating loss for the Labour movement and humanitarian affairs. We should not forget that her killing took place amid some of the ugliest and most divisive rhetoric in the lead-up to the referendum. I pay tribute today to the enormous dignity and resilience of her widower Brendan Cox and her close family.
Amid the Brexit debate, I continue, before I am perhaps seduced by a Crown office, to represent a constituency that voted 70:30 to leave the European Union. Week in and week out, I campaigned with colleagues for us to remain in the EU. I remember some days not meeting anyone in the potteries who wished to stay inside the EU. Like many Members in the House, I accept the result, but the division of opinion between the official Labour party position and many of our heartland voters has served only to highlight some of the deep-seated challenges that centre-left parties are facing. From Greece to the Netherlands, Sweden and France, the combination of austerity, globalisation and EU policy has hammered social democratic politics.
The challenge that my right hon. Friend the leader of the Labour party faces is not unique to him. All parties are coalitions, but what Brexit has done is exacerbate the divergence of priorities between, say, the Labour voters of Cambridge and those in Redcar, Grimsby or Stoke-on-Trent. Keeping a metropolitan and post-industrial coalition together is no easy task.
In Stoke-on-Trent, my voters wanted to leave the European Union for three reasons: sovereignty and a return of national powers to this Parliament; a reaction against globalisation and a political economy that they thought had shut down the mines and steel industry and eliminated 80 per cent of jobs in the potteries; and immigration. The concern about immigration was not racism. It was about the effects of large-scale migration on public services and wage levels in an already low-wage city.
I often put the case that the EU was a bulwark against the ripcords of globalisation, and vital for policing and national security. I said that 50 per cent of our pottery exports went to the EU, that EU investment had assisted regeneration in north Staffordshire and that our great universities of Staffordshire and Keele both benefited from EU funding. It made no difference. Now we need a Brexit that delivers for Stoke-on-Trent and other communities feeling left behind by globalisation and rapid socioeconomic change.
Again, the question is still out: will presaging judicial and immigration control be detrimental to economic growth? Is that the society we want: probably poorer, but more equal—Sparta, rather than Rome? I continue to have great concerns about leaving the single market and the effects on British business and prosperity, but as we leave the European Union, there is also a moment for progressive reform.
My right hon. Friend the Member for Wolverhampton South East (Pat McFadden) has made the case for a Marshall plan for parts of the midlands and the north to equip them for contemporary challenges. The House could think creatively about industrial strategy, freed of state aid rules, revolutionising our skills and training with a new focus on vocational education and building a new internationalism. The tension on the government benches is, as I read it, between a national popular politics—a post-liberal vision of bovernment action and redistribution—and a vision of Britain as a low-tax more deregulated state in the Singapore-Hong Kong model. It will be interesting to see how those approaches play themselves out.
I will watch developments from my new post at the Victoria & Albert. The museum is European in heritage; Prince Albert of Saxe-Coburg was instrumental in its foundation as he felt that Britain needed to follow the German model of design, education and technical skills. Where have we heard that before? The V&A's heritage is also proudly global, with a collection drawn from across the empire and the wider world. Its current lead exhibition, which explores the life and legacy of John Lockwood Kipling, a sculptor and potter from Burslem in Stoke-on-Trent who went to Bombay but missed north Staffordshire so much that he named his son Rudyard after a local beauty spot just north of Stoke, speaks to exactly that mix of European and imperial influences.
The V&A, along with other national museums, now stands at the hub of our creative industries sector. If we are concerned, as we are in this debate, with security, we should reflect on the need for economic security. The UK's creative industries are now worth some £85 billion a year to the UK economy. The creative industries sector is the fastest growing sector of the UK economy with the capacity to deliver further jobs and growth, and it is a major component in soft power. Museums are sources of inspiration, innovation, creativity and synergy. The UK's museums are global leaders in their fields and great drivers of British culture and identity right around the world. At the V&A, curators have introduced the brilliance of David Bowie's designs and Alexander McQueen's fashion right around the world.
When it comes to Brexit, the V&A and other museums will continue to build their connections in China, India, the Gulf and elsewhere, but their success is also a European success. The story of British art and design is also a story of European culture and our place within it. More than that, so many who work in our cultural sector are EU citizens. I welcome the prime minister's recognition of the urgent need for a reciprocal arrangement with the EU on its nationals working in the UK and on British citizens currently employed in the EU. Similarly, trade negotiations with the EU will need to recognise the importance of the digital sector to the British economy.
There is a broader Brexit issue for our leading cultural institutions. It seems to me that when there is this growing sense of disparity between the winners and losers of globalisation, museums and other cultural institutions need to help to lessen the division. In an age when art, design, the humanities and culture are so important for our competitiveness and quality of life, we cannot have London detaching itself from the rest of the UK. This is a chance to think more creatively about education provision, as art and design are under real pressure in our schools. We need to build stronger connections between national and regional museums, and wider support for our creative industries. In short, Brexit demands a stronger connection between South Kensington and Stoke-on-Trent. I will try, as director of the V&A, to do just that.
The father of my right hon. Friend the Member for Leeds Central, Tony Benn, famously said that he was
"leaving parliament in order to spend more time on politics".
I am not quite doing that, but I do think that museums have a responsibility, as places of learning, discourse and inquiry, to interrogate, in a non-partisan way, the big challenges of the day. I hope to do just that and I hope to see many hon. Members there.
Finally, let me place on record my thanks to my personal staff. Within this palace, there work thousands of people writing, researching, prepping and advising, and for five long years, Mr Alan Lockey and Ms Carrie Martin have helped me in my job enormously. I put on record my debt to the people of Stoke-on-Trent for sending me here—the greatest privilege of my life—and I thank the Speaker for his indulgence in my speech this afternoon.
More from LabourList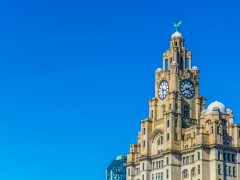 Daily email
MPs from across the chamber paid tribute to David Amess yesterday. The late parliamentarian was described as not only a…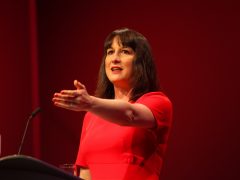 News
Labour is expected to force a vote of MPs on cutting business rates after research from the party…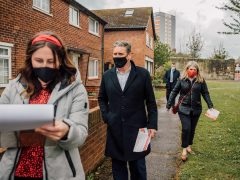 News
A new report has advised the Labour Party to focus on the themes of "good jobs, security and…