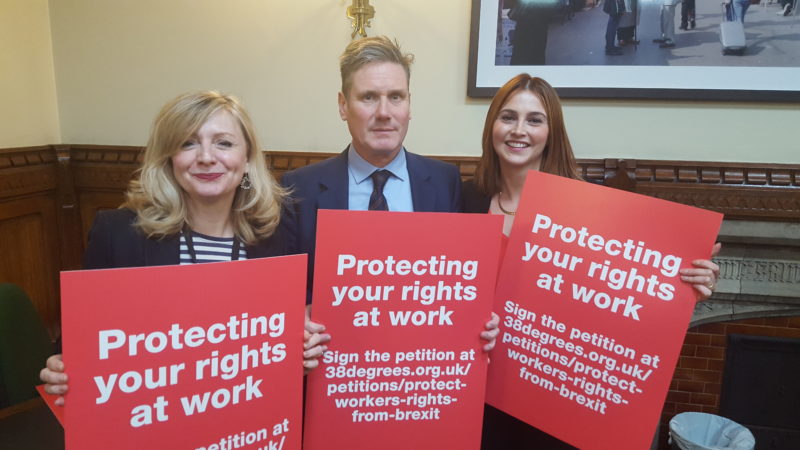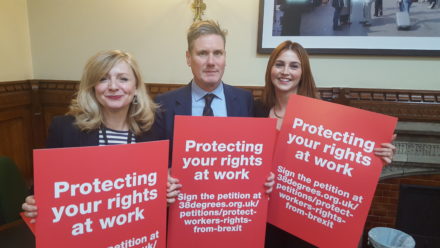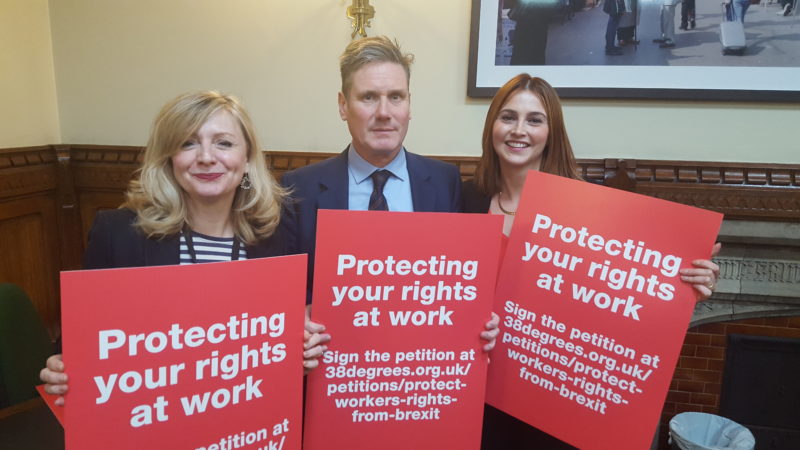 Keir Starmer and Melanie Onn have warned that workers' rights could be watered down in the aftermath of Brexit.
Onn said her backbench bill, which would enshrine the workers' protections currently covered by EU law, is needed to stop "flimsy" protections which it is feared the Tories could later downgrade.
Starmer, the shadow Brexit secretary, said he did not trust the government on workers' rights – highlighting comments made by Priti Patel, now the international development secretary, during the referendum campaign. He said that Patel wanted to "get rid of 50 per cent of rights" including the crucial "working time directive".
He also suggested that Labour could seek to amend the article 50 legislation, saying "we need to think about amendments [to the bill]". When asked to clarify this in a question, he added that Labour is "actively considering what we're going to put down".
Starmer said that most voters, whether they supported leave or remain, support these crucial rights.
The two were joined at the bill's launch by various figures from the Labour movement, with Liz Snape, assistant general secretary of Unison, saying that "despite Theresa May's carefully crafted rhetoric" her promises are worthless and "glib".
Several other MPs joined the event, including Tracy Brabin and Dan Jarvis.
The private members bill, which is tabled third for this Friday, is at risk of not being heard, as pointed out by veteran MP Dennis Skinner.
Onn and Starmer accepted this but insisted the bill still had merit as a "campaigning tool" and as a "gold standard" for future workers' rights legislation to meet.
"Rights for working people in Britain have been hard-won, often the result of decades of pressure from the labour movement. Brexit gives the Government the opportunity to undo all that work," Onn said.
"My bill would protect in the strongest form of UK legislation all workers' rights which are derived from the European Union. It will be the first test of whether the Conservatives will keep to the promise Theresa May made at their Party conference in October last year, that workers' rights will be maintained after Brexit."
Starmer said: "It's absolutely vital that leaving the EU does not lead to any reduction in workplace rights."
"[The bill] would ensure that the workplace rights millions of people rely on – from parental leave to rights for agency workers – are enshrined in UK law and cannot be watered down as a result of Brexit."
More from LabourList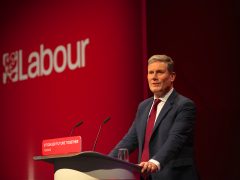 Daily email
Boris Johnson has finally agreed to go. Following an unprecedented number of resignations over the past few days, a…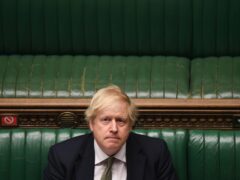 News
Boris Johnson has agreed to stand down as Prime Minister following an unprecedented number of ministerial resignations from…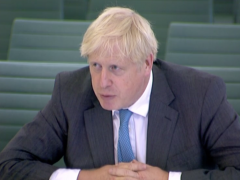 News
Labour MPs have grilled Boris Johnson during his appearance in front of the liaison committee of select committee…