This is the letter sent to Theresa May by 24 Labour MPs representing seats in the north-east demanding answers on the impact on the car industry of pulling Britain out of the single market and customs union.
Dear Prime Minister,
Following your decision to withdraw the United Kingdom from the EU single market and customs union, the Chief Executive of Nissan has said that this huge UK employer will now have to "re-evaluate" their UK investments when your new trade deal with the EU is agreed.
It will not escape the country's notice that Nissan's investment in Sunderland was secured last year on a promise to maintain the status quo and is now jeopardised by your embrace of a hard Brexit.
Your decision, for which there is no mandate, has therefore cast doubt over thousands of jobs across the North East; over the future of the UK as an attractive destination for global investors; and over our position as a global leader in advanced manufacturing.
In deciding to remove the UK from the single market and customs union you have decided to erect trade barriers – whether in the form of tariffs or new regulatory hurdles – between the UK and the half-billion-strong EU marketplace, our largest trading partner.
Every UK manufacturer knows that there is no Free Trade Agreement that can deliver the same degree of trade openness with the EU as we enjoy today. They will also have felt shivers down their spine after your statement that you would be prepared to leave the EU with "no deal", since moving on to the WTO without a preferential trade arrangement would mean UK manufacturing facing eye-watering tariffs.
You will have had submissions from industry making these points, of course, but you have chosen to ignore them, siding instead with the political fantasies of a section of your party.
It is vital you now answer these questions:
Can you guarantee that no job will be lost in UK manufacturing as a result of your decision to leave the customs union and single market?
Will you publicly repeat the assurances that were given to Nissan in private to all manufacturers and UK exporters to the EU, namely that UK-EU trade will continue without tariffs or bureaucratic impediments, or will you concede that these are incompatible with your 'plan'?
Will you admit that there is no EU Free Trade Agreement that gives the same degree of access to the EU marketplace as being a member of both the single market and customs union?
Will you reveal which businesses have advocated maintaining our position within the customs union or in the single market to you or your Ministers, and outline your economic rationale for ignoring their arguments?
Is there any amount of cost, for example in lost trade and investment, that would lead you to consider another trading relationship with the EU than the one set out in your 'plan'?
Do you accept that outside the customs union, components exported to the EU will have to adhere to 'rules of origin' checks, or can you definitively rule this out?
If you are to seek specific agreements on customs co-operation for different sectors, which sectors will be prioritised?
Do you accept that if the UK leaves the EU with 'no deal' we will face tariffs of 10% on cars, and will you rule this out?
To give our constituents confidence can you outline which new trade deals will boost which UK manufacturing sectors?
In deciding to leave the customs union and single market you have chosen to deepen not ease the economic circumstances that led many to vote to leave the European Union last June. Your policy risks further damaging the North East of England, which benefits so much from overseas investment.
We of course accept the result of the referendum, we just reject your interpretation of what it means and want to protect jobs and industry.
We look forward to your response.
Dave Anderson, MP for Blaydon
Roberta Blackman-Woods, MP for City of Durham
Tom Blenkinsop, MP for Middlesbrough South & East Cleveland
Alan Campbell, MP for Tynemouth
Ronnie Campbell, MP for Blyth Valley
Jenny Chapman, MP for Darlington
Alex Cunningham, MP for Stockton North
Julie Elliott, MP for Sunderland Central
Pat Glass, MP for North West Durham
Mary Glindon, MP for North Tyneside
Helen Goodman, MP for Bishop Auckland
Stephen Hepburn, MP for Jarrow
Sharon Hodgson, MP for Washington & Sunderland West
Kevan Jones, MP for North Durham
Ian Lavery, MP for Wansbeck
Emma Lewell-Buck, MP for South Shields
Catherine McKinnell, MP for Newcastle upon Tyne North
Ian Mearns, MP for Gateshead
Grahame Morris, MP for Easington
Chi Onwurah, MP for Newcastle upon Tyne Central
Bridget Phillipson, MP for Houghton & Sunderland South
Anna Turley, MP for Redcar
Phil Wilson, MP for Sedgefield
Iain Wright, MP for Hartlepool
More from LabourList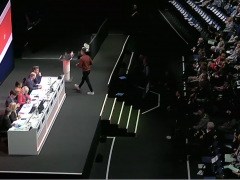 News
Labour passed a number of constitutional amendments, known as rule changes, at its party conference this year. We…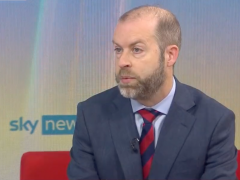 Video
Jonathan Reynolds has denounced the government's economic policy as "unsustainable, dangerous, reckless and a gamble with people's futures"…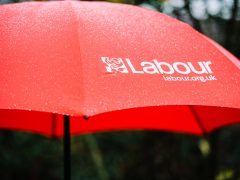 Daily email
YouGov published explosive findings last night. According to the pollster, Labour has a 33-point lead over the Conservatives – which…