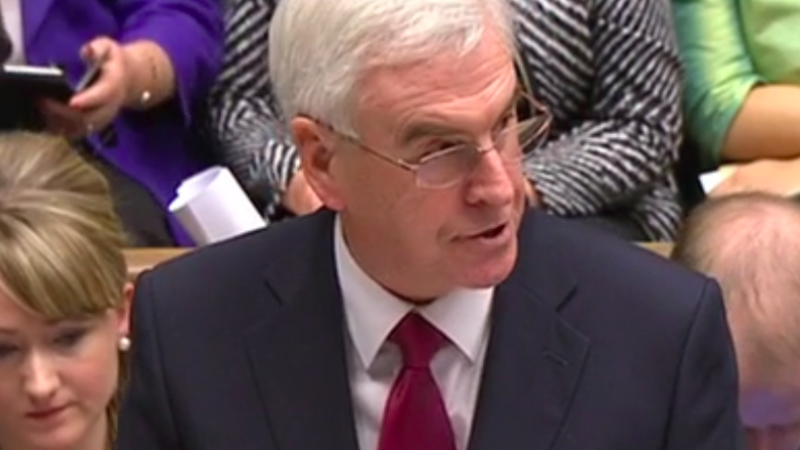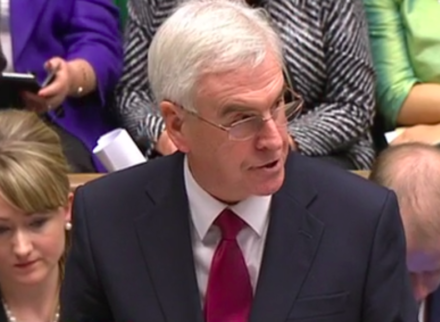 "That's your bloody GDP. Not ours"
That's how one member of the audience responded to a respected economist's warnings about Brexit's potential effect on GDP growth.
Reported last month by Aditya Chakraborty, it seems to me to sum up much of the debate over the past few years, not just the referendum campaign.
It's important that politicians recognise this disconnect and the anger felt in communities across the country where fiscal aggregates just don't cut it.
We know there were many factors which led to the Leave vote last June, but it's hardly surprising if the lower an area's GDP per head, the more likely its residents were to vote Leave.
For many, it represented a chance to reject what they saw as a political and economic elite who had failed them.
It's not enough to pretend that we can ignore the result of the referendum. To do so means ignoring why the referendum went the way it did.
After the failure of the old economic rules, we now have to define what the new rules will be. If we don't, others will do it for us.
I warned last year of the dangers that the old model could be replaced by right-wing populism. It's what president Trump has set about doing. We have to present the alternative.
We know what the Tories have lined up. Theresa May rushed to strike a deal with Donald Trump that she won't deny is about carving up the NHS.
Her chancellor, Philip Hammond, openly threatens to turn the whole economy into an offshore tax haven.
Meanwhile healthcare funding has seen its first real-terms cuts since the NHS was founded, and social care funding has been cut by almost £5bn since 2010.
And it's not just our public services. After seven wasted years of Conservative chancellors, working households today are still worse off than they were under the last Labour government.
The governor of the Bank of England has called it a "lost decade" for earnings: the first since the 1860s. And we can't expect an improvement under this government.
Meanwhile whilst chief executives earned 160 times average earnings in 2010 – already far too high – chief executives today earn 184 times the average worker.
That's why Jeremy  Corbyn has raised the prospect of introducing ratios between the pay of top managers and their staff. The next Labour government will put in place the mechanisms needed to bring that pay ratio back down to an acceptable level.
But this is about much more than pay. It's not only the slide in wages – but that's bad. It's the zero hours contracts. It's the bogus self-employment. It's Deliveroo riders expected to pay a £150 deposit for their uniform, before they can even start work.
We have to do better than this and I believe that we can. Labour is the party of those who work – the clue is in our name.
The next Labour government will fix the Tories' rigged economy. Our tax system is unfairly skewed.
Taxes on employment income, including income tax and national insurance contributions, came to 49 per cent of all taxes paid last year. Yet corporation tax on profits was just nine per cent.
Tory tax cuts for the super-rich and giant corporations will come to £70bn by 2022, and could reach £120bn if Philip Hammond goes ahead with his threat to slash our corporation tax to bargain basement levels.
The next Labour government will also shift the balance of power and wealth away from a few gilded places in south-east and back into the rest of country.
At present, this Tory government plans to invest less than half the amount per head in the north that London receives.
The next Labour government will put in place the mechanisms needed to close that gap in funding.
Labour in Government will oversee the greatest transfer of power to the north of England since the industrial revolution.
We will work with our elected mayors to rebuild and transform the north and not just in the centres of its great cities – but also in the towns that have been ignored for too long and the coastal communities that have been deprived of investment.
That's why Labour is absolutely committed to delivering HS3, a Crossrail for the north, starting right here in Liverpool and connecting the great cities of the north of England.
Crossrail for the north will become the foundations for a transformed northern economy, along with our national investment bank and network of regional development banks.
We've launched a website where you can get involved in developing a regional economic plan for the north west. We want to hear from you what we – in government – can do to deliver on the potential of the north west.
The challenges ahead of us are immense, from Brexit to Trump to climate change. But I believe that with confidence and clarity of purpose we can meet them. And not just meet them: build, together, a fair and democratic society and economy. That transformation starts here.
This article is based on a speech given by John McDonnell MP at Labour's North West Regional Economic Conference today in Liverpool.
More from LabourList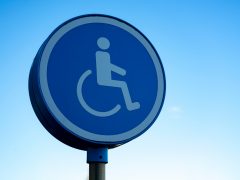 Comment
Disabled people were promised a bold, transformative new national strategy – but what we got was far from…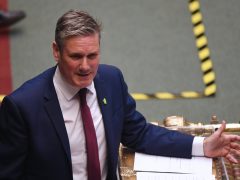 Comment
There is a gaping hole where the government's employment rights policies should be. But while ministers continue to…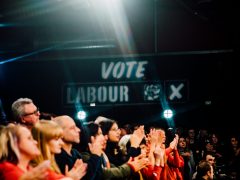 Comment
Of the many tragic missed opportunities over the last five years, the failure to build a political bridge…