by Stephen Lambert and Robin Simmons
Despite the slight fall in youth unemployment across the UK, today's update showed there are more than 820,000 16 to 24-year olds not in education, employment or training (NEETs).
According to the business-backed think thank Policy North, 21 per cent of young northerners are jobless in what has been described as "a lost or forgotten generation".
Youth unemployment is now higher than in 2009 – and the north east is being hit the hardest. Figures for Newcastle illustrate this quite vividly. Nearly one in five (18 per cent) of the city's 16 to 24-year olds are Neet.
While the affluent districts of Gosforth have Neet rates for 16 and 17-year olds as low as one per cent, comparable rates for disadvantaged neighbourhoods such as Benwell, Scotswood and Walker are far higher – seven per cent and 11 per cent respectively. In the most deprived outer council estates of Woodhouse Close, Bishop Auckland and Cowgate, Newcastle, unemployment amongst young adults is a staggering 30 per cent.
The implications are serious for hard pressed businesses and public services. Being Neet is often related to youth offending, mental health, early parenthood and other ''scarring effects''. However research carried out at Huddersfield University challenges some of the stereotypes about youth joblessness, and offers a range of policy recommendations for decision-makers.
The three research project conducted in the north of England has a number of important findings. One of these is that, nationally three-quarters of 16 to 18-year olds who are Neet come from households with at least one parent in work, and that normally they are out of work for relatively short periods (on average three months).
Moreover, while generally Neet you people have lower than average qualifications, it's easy to overlook the fact that many jobless graduates are also officially classified in this way. Either way, the research found that most Neet youngsters want to work: although some "churn" chronically between low-grade courses and poorly-paid and insecure jobs. On the few occasions those taking part in the study found decent, secure employment, they usually stuck with it.
Further, although some on the right of the political spectrum are quick to label the jobless as a "feckless under-class", Robin Simmons and the team found that most Neet teenagers are essentially ordinary working-class kids with mainstream values, attitudes and opinions. Most want a paid job, a  decent home and to start a family.
The research drew on a number of conclusions, some of which relate to education and training, which is often not effectively matched to young peoples' needs and capabilities. Yet, it also argues that there's a desperate need to stimulate demand across the economy, and for the jobs market to be effectively regulated.
In other words, a properly funded industrial strategy or policy is urgently required . Of-course we need a dose of realism here; long closed deep coal mines or shipyards won't re-open. But work in the green economy, in housing regeneration, on public infrastructure projects can be created.
In the last three years Labour-run Newcastle city council in partnership with the business community is investing heavily in infrastructure, hotels, roads,  housing and ultra-fast broadband. This will help create much needed jobs, instil business confidence, and give Neets the meaningful opportunities they need.
Other Labour local authorities are making a difference too. In Liverpool, Leeds and Sheffield, they're established apprenticeship agencies, organising training and work opportunities for thousands of young adults. Labour 2015 policy commitment to a job guarantee  – a real job for anyone who's been workless for two years (one year for the under-25s) needs to be re-affirmed and promoted.
The old 1970s community programme for the 18-to-25 year-olds needs to be re-developed. This helped shape the Future Jobs Fund, a training programme which was introduced under the last Labour government. Youth unemployment was cut as a result.
The gradual evolution of devolved combined regional authorities for Greater Manchester, Merseyside, Tees Valley and potentially the North of the Tyne – part of the Northern Powerhouse agenda –  will shine a spotlight on Neets, skills shortages, apprenticeships and adult training. Challenging stubborn long-term unemployment in the Northern heartlands must  be the key priority for Labour elected metro mayors and a Labour government in 2020.
However, much more needs to be done to give our young people a brighter future. Significant changes in social and economic policy both at a regional level and in broader political economy are needed.
Stephen Lambert is a city councillor in Newcastle. He is a political advisor to Policy North, a north east think tank.
Robin Simmons is professor of education at Huddersfield University. He is the author of Work, Education and Social Change.
More from LabourList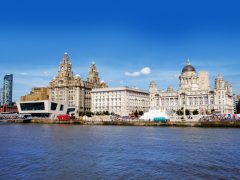 News
The Labour Party has unveiled two new potential candidates for the Liverpool mayoral contest taking place in May,…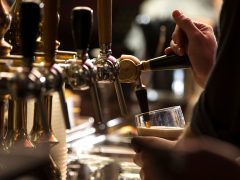 Comment
In the Co-operative Party, we understand that widening ownership and increasing community power is central to the post-Covid…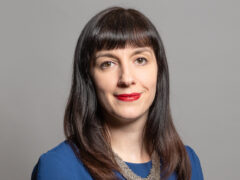 Comment
The Prime Minister last week set out the roadmap that the government has in mind for coronavirus restrictions,…