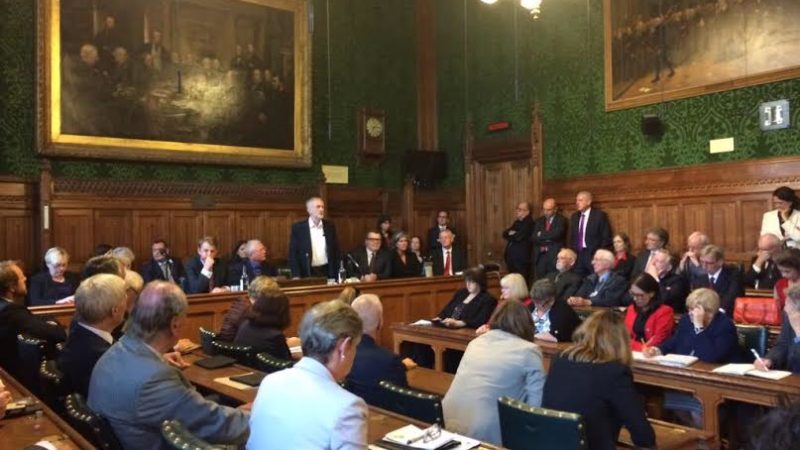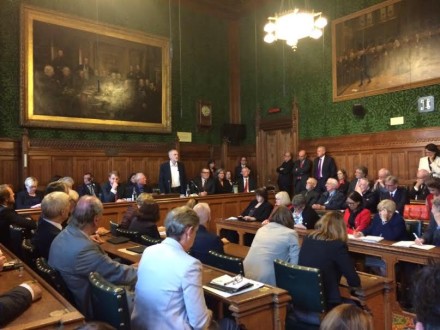 Jeremy Corbyn appeared to blame the media for Labour's dire opinion poll ratings last night as he claimed that the results of two by-elections are on a "knife-edge".
Corbyn told the weekly meeting of MPs that the party was performing "better on social media" as he continued his criticism of what he has previously described as the "mainstream media" or MSM.
He also indicated he thought Labour could win the votes in both Stoke-on-Trent and Copeland on Thursday. While the party is expected to receive a boost from the implosion of UKIP leader Paul Nuttall's campaign in the Potteries, Labour faces an intense challenge in west Cumbria, where the Tories have focussed on Corbyn's previous criticism of civil nuclear power.
Last night backbench MPs confronted Corbyn about Labour's national poll ratings after a Guardian/ICM survey handed the Tories an 18-point lead despite the government's chaos over Brexit.
When asked if he understood the impact on Labour's electoral prospects, Corbyn said: "Of course I understand what's going on and the problems we have had in the media," according to reports.
"We need to get a strong, positive message across and we do that better on social media."
The views and skills of Corbyn have been raised with visiting Labour MPs on the doorstep in the two by-election campaigns and yesterday vigorously aides denied claims the leader had commissioned a "top secret" mega poll of 10,000 people to inform a decision on whether he should step down before 2020.
Yesterday sources close to the leader insisted Corbyn could turn things around and pointed to the small poll lead enjoyed by Labour before the failed challenge last summer by Owen Smith.
"There's concern in the Labour party at the opinion polls and has been for several months", one source told Politics Home.
"That's been the case since the leadership challenge last summer, when Labour was – in the last round of local elections in May – ahead of the Tories by one point.
"After the leadership challenge and the dissension in the Labour party, that fell back and obviously since the change of Tory leadership, the Tories have been in a stronger position. But we're confident that won't continue, that Labour's position will improve in the polls and the Tories will fall back."
More from LabourList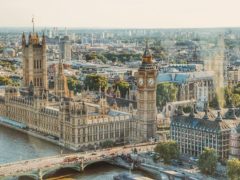 Daily email
"All of a sudden, it's a massive great hurdle once again – and I'm concerned for my immediate…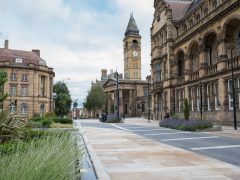 News
Conservative voters in a 'Red Wall' seat that Labour is hoping to win back have voiced their concerns…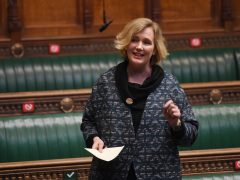 Comment
Parliament is yet again struggling with a toxic mix of privilege and patronage. To change that we want…