This is the speech given by former shadow home secretary Yvette Cooper when she asked an urgent question in the Commons on the Tories' decision to close the Dubs scheme for child refugees.
Last week the Prime Minister said:
"On refugees, this government have a proud record of the support…and long may it continue."
This week, the government cancelled the Dubs scheme after it had been running for less than six months. The home secretary said that it has not closed, but will she confirm what it said in the statement yesterday: that once those 350 children are here, that is it—it is closed? Where does it say in the Hansard record of our debates on the Dubs amendment that I have here that we will help lone child refugees for only six months? Where does it say that, instead of the 3,000 that parliament debated, we will help only one tenth of that number? Where does it say that when we get the chance we will somehow turn our backs once again? It does not, because we did not say that at the time.
The home secretary knows that what she is doing is shameful. Not only has she closed the Dubs programme, but she has cancelled the fast-track Dublin scheme to help those with family here. The home secretary did very good work in the autumn of last year to help those in Calais and to make sure we could take as many children as possible, and I commended her for it. But she also knows that most of those have family here already and were entitled to be here. She has said local councils cannot do more; the truth is that many local councils have said they can do more with more support or more time. It takes time to set up these schemes, and they should not be closed down so quickly.
There are still so many children in need of help. The home secretary knows there are thousands in Greece in overcrowded accommodation or homeless, or in Italy still at risk of human trafficking, or teenagers in French centres, which are being closed down now, who have nowhere left to go. The home secretary talked about clearing Calais; they are heading back to Calais, and back to Dunkirk: back to the mud, back to the danger, back into the arms of the people traffickers and the smugglers, the exploitation, the abuse, the prostitution rings—back into the modern slavery that this parliament and this government have pledged to end.
We know Britain and France can both do better. There are Eritrean teenagers here now in foster homes, after awful trafficking experiences, who are in school with a better future. We can do this; Britain can do better than this. Will the home secretary accept that and reinstate the Dubs programme now?
More from LabourList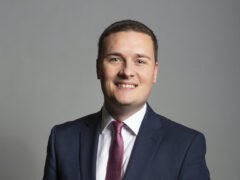 Comment
13 years of Conservative mismanagement have left the NHS without the doctors and nurses it needs, and patients…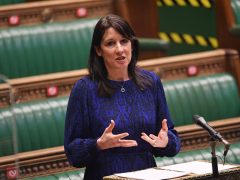 News
Rachel Reeves has argued that the Tories "have no plan for now, and no plan for the future"…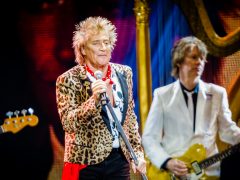 Daily email
The Tories appear to be at risk of losing a key demographic at the next election: 70s rock…