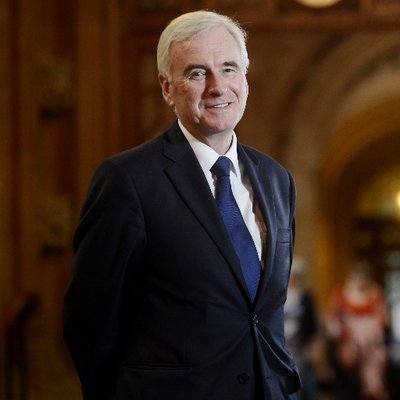 Today, Philip Hammond will deliver his first spring Budget. He has insisted for weeks that there will be no deviation from the course of spending cuts he and his predecessor, George Osborne, have clung to for the last seven years.
Yet with our social care system on the verge of collapse, and the NHS in its worst crisis since it was founded, this cannot be considered acceptable. The respected Institute of Government warned last week that public services from prisons to schools were now on the brink of disaster. "Without action," the researchers claim, the government "could face a disastrous combination of failing public services and breached spending controls." And yet the Treasury has let slip that government departments are being asked to prepare for up to six percent further cuts to their budgets. Meanwhile, what my colleague Angela Rayner has rightly called the "vanity project" of free schools will receive a top-up in funding – even as the state schools 95 per cent of our children rely on are seeing the biggest cuts in funding since the 1970s.
There is no excuse for inflicting further cuts on services that cannot bear them. Social care has been cut by £4.6bn since 2010. Today, more than one million vulnerable elderly people lack access to the care they need. The Kings Fund estimates that the deficit for social care funding comes to £1.9bn. The measures the government has so far proposed (including those seemingly leaked this weekend) do not come close to addressing the immediate crisis. The British Medical Association said the NHS needs £10bn to get it up to Western European standards. Whatever Philip Hammond offers will fall far short of this.
The truth is that whilst the chancellor is likely to point to some better-than-expected headline figures later today, the economy is not working for most people. Millions are being held back not only by the crises in our public services, but by an economy that means most people's quality of life will experience an unprecedented decline. Britain is the only large, developed economy where a return to economic growth has been accompanied by falling real earnings. There can be no more damning indictment of the Tories' rigged economy, in which those at the top do increasingly well – but the rest of us miss out.
The economy isn't working for most of us because of choices made by Tory chancellors. They chose to cut taxes for the super-rich and giant corporations, with scheduled tax cuts for both come to £70bn by 2021. They chose to do this whilst dragging our public services to the brink – and in some cases beyond – and failing to provide the investment that could deliver secure, decent jobs.
They've chosen to maintain enormous disparities in spending across the country, with half of all transport funding going to London alone. They've chosen to slash at vital government spending on scientific research, with research funding falling by £1bn in real terms over 2010 to 2015. And despite the windfall they've received from taxes over the last few months, they're refusing to even patch up those essential public services that so urgently need the funds.
This is an economy overseen by a Tory Party committed to giving fat handouts for the richest, at the expense of cuts for the rest – and our long-term prosperity. With business investment falling for the first year since 2009, on the back of businesses' fears over Tory Brexit plans, the UK is becoming increasingly unprepared to face the future. Real wages are being eaten away by inflation, whilst productivity growth – the motor of future prosperity – has ground to a near-standstill. It now takes a typical worker in the UK five days to produce what a typical German or French worker can produce in four. And the government can scarcely claim to be a sensible custodian of the public finances when, despite years of austerity, they have managed to add £700bn to the national debt – more than every single Labour government in history.
Labour would make different choices. We'd stamp out poverty pay with a £10 an hour Real Living Wage, and back this up with the investment and industrial strategy that will deliver good quality jobs across the whole country, not just a few privileged hotspots. And we'd make sure the proceeds of economic growth are used to fund our public services, not given away to corporations and the super-rich.
Value our free and unique service?
LabourList has more readers than ever before - but we need your support. Our dedicated coverage of Labour's policies and personalities, internal debates, selections and elections relies on donations from our readers.
If you can support LabourList's unique and free service then please click here.