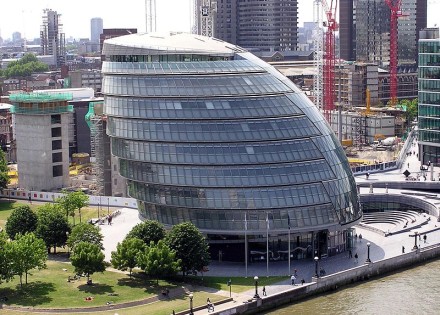 For Labour supporters and voters, it as dispiriting as it is infuriating to see what the Conservative government are doing to our communities.
In this past month alone the government have turned away desperate children seeking refuge from war, which their own MPs have said would leave the children vulnerable to traffickers. They blocked disability payments and Personal Independence Payments (PIP) for mental health sufferers, for chronically sick and disabled people – and buried the news on the day of national by-elections. They deported a grandmother who has lived in Britain for over 27 years, putting her on a plane in just the clothes she was wearing and £12 in her pocket. They have overseen the arrest and attempted deportation of an asylum seeking student to a country where she has no one left to return to. They have announced reductions to schools funding for the first time in over two decades whilst spending billions on their free-schools project as existing schools crumble. To add to this, they made a sweetheart funding deal with one of their own Tory councils, as other councils languish without a penny more.
The government, emboldened by poll leads and populist slogans have become increasingly authoritarian. They have charged ahead with a hard Brexit, ignored the £2.6bn funding crisis in adult social care and have continued their divisive relations with the new US president.
This is just a snapshot. There is far more happening and the deeper and closer we look, the bleaker it gets.
With this in mind, for those of us in the Labour party, our voters, progressive minded people, and for those up and down the country who simply cannot afford or do not want another decade of austerity – the next general election feels a long way away.
But we don't have to wait until 2020 to see what Labour can do in power. Labour in local government have translated values into votes and turned pledges into policy. Right now and every day Labour councils are proving how great Labour can be in power.
That's why at our local government conference we launched 100 innovations of Labour in power, showcasing how Labour councils and councillors are delivering for their communities, whilst being on the frontline of the fight against austerity.
Local Labour places social mobility, equality and economic regeneration at the heart of what it does and uses its position in power to deliver. In Newcastle the city council has built hundreds of new affordable homes and employ apprentices up-skilling them for the jobs of tomorrow. In both Liverpool City and Islington, the Labour councils have delivered cheaper more efficient energy bills for their residents by forming their own energy companies. They have lifted hundreds of residents out of fuel poverty and made savings for the council in the process.
In Derbyshire, the council has put local people first by taking a preventative approach to social care, stopping people from having to sell their homes in their lifetime to pay for care. South Tyneside has received national praise after the number of vulnerable children adopted has doubled under their council's services.
In Southwark and in Brent they have worked hard to become age friendly boroughs to ensure older residents retain their independence for as long as possible. In Stevenage and Wakefield the councils have worked hard to tackle domestic abuse from the root cause to the consequences.
Over 100 Labour councils now pay the national living wage, 15 have signed up to UNISONs ethical care charter and dozens more are in the process of doing both. We were overwhelmed by the number of councils who came forward to tell us that they have offered to or have stepped in to help with the Syrian refugee crisis.
From tech to transport, the list of innovations and achievements of local Labour goes on.
It is made more remarkable when we consider what has happened to local government funding over the last 7 years. Under the coalition and now under an absolute and dogmatic Tory government, over 60 per cent of local government's budget has been slashed – making it the biggest cut from any single government department to date.
Cllr Nick Forbes, Labour's leader in local government recently stated that "the Tory government have systematically stripped our communities of assets, hit the poorest in society with welfare cuts and continue their assault on local authorities by starving us of funds"
Even Tory leaders are starting to agree with him.
The overall funding gap facing local government is £5.8 billion – this figure is as large as it is alarming. The government simply cannot wash its hands of responsibility for this situation and has to own up to the scale of the task ahead.
Until then, it's up to local government to be the defence and deliver for our communities.
With over 100 Labour councils in England alone and newly elected city mayors like Sadiq Khan and Marvin Rees, Labour are already in power, leading the way and delivering for all.
The upcoming metro mayoral elections are Labour's chance to demonstrate to the people of England that devolution can put power back into their hands, bring more opportunity and inclusive economic growth for their local communities.
Labour in power remain true to its purpose of delivering for working people and is a beacon for progressive politics in our communities.
Together, Labour in local government showcase day in and day out what kind of a country we could aspire to be and just what we can achieve under a future Labour government.
Uma Kumaran is Labour political adviser at the Local Government Association. She was previously Labour's candidate in Harrow East for the 2015 general election
Value our free and unique service?
LabourList has more readers than ever before - but we need your support. Our dedicated coverage of Labour's policies and personalities, internal debates, selections and elections relies on donations from our readers.
If you can support LabourList's unique and free service then please click here.