George W Bush once said: "It's clearly a budget. It's got a lot of numbers in it."
As finance cabinet member for an outer London borough, I fully sympathise with this view.
Sometimes, however, budgets have so many numbers in them, we forget what they're really about: choices, priorities, and values.
"Spreadsheet Phil" last week unveiled a budget that certainly met the Dubya test. But when it came to the values test, the only mark it deserves is fail.
His budget comes just a month after dozens of local councils across the country passed their own budgets in the face of swingeing cuts and huge rises in the demand for services. There may be a few lessons the chancellor could borrow from councillors to make sure he doesn't make the same mistakes twice.
First, keep your promises. As the chancellor knows, that can be harder than it sounds. The world has changed a great deal since the Tories wrote their 2015 manifesto. The same applies for local administrations, many of which are three or four years into their term.
When Labour was elected in Harrow nearly three years ago, we could not have known the Tories would win re-election, austerity would continue at pace, and local government would bear the brunt of it. We could easily argue our pledges were made under a veil of ignorance – that promises made to voters simply cannot be kept.
That would be wrong. Not only because it's a matter of basic trust, thin as it may be these days, between voters and their public servants. But also because it actively undermines a politician's credibility in budget negotiations.
Say, for example, I need to agree a tough budget measure with an organisation we fund. One way to offer something to lessen the pain is by promising stable funding in future years. If those I dealt with knew I might breach that promise at any time, that commitment would be worthless.
For practical reasons, as well as more fundamental ones, a pledge made must be a pledge kept.
Second, tackle your toughest challenges head on. Harrow has elected to raise council tax by nearly 2% this year alongside a 3% increase in the social care precept. That's going to be a rough ride for many residents, many of whom are struggling with their bills already.
When you take a difficult decision, you don't brush it under the carpet – you deal with it directly. That's why we have written to our residents to explain our budget dilemma; to highlight that 147 of 151 councils (97% of them) have had to raise tax too; and to share a few of the many bold and innovative steps we are taking to keep their taxes as low as possible in future while protecting vital services.
But when it came to the chancellor's bête noire, the only sound was silence.
People know that Philip Hammond is anti-Brexit. They know he is uncomfortable with the direction the government is taking on it. But they also know he has a job to do in the budget to make the best of the situation and prepare Britain for the road ahead.
He could have been open about Britain's toughest challenge in his budget speech. He may have even won sympathy for it. Instead, he chose to say nothing at all.
Lastly, crafting a budget is like painting a picture. You can brush around the edges as much as you like – but sometimes you need to rip it up and start again.
Over the past few weeks, the chancellor has come under fire over business rate rises, the social care crisis, the NHS crisis, massive funding cuts to schools, and falling police numbers. And that was before the fallout from his self employment tax hikes.
He has tried some nifty brush work – a bit of money for business rate transitional relief; a touch of short-term cash for social care.
The reality, however, is that twenty-first century public services cannot be funded on 1930s spending. People rightly expect world class healthcare, an outstanding education for their children, care when they need it, and a myriad of local services to keep their streets clean, their bins emptied, their libraries and parks open, and the most vulnerable protected from poverty and violence.
Councils are doing amazing things to keep services going under devastating financial pressures. Sweating assets. Generating income from new services. Partnering with others. Cutting the back office to the bone. And redesigning provision to get more for less.
But for all that we can and are doing, it can't go on forever. The course the chancellor is taking us on is simply not sustainable: Tax cuts for large corporations and wealthy families; service cuts for people who need them most.
If he wants to avoid the negative headlines of the past few days and weeks coming back over and over again, he will need to learn the most important lesson of all: Everyone has a reverse gear. The trick is to know when to use it.
Adam Swersky is a councillor in the London borough of Harrow. He is the cabinet lead for Finance and Commercialisation.
More from LabourList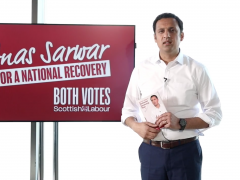 News
Scottish Labour leader Anas Sarwar has warned the 'Progressive Britain' conference today that his party's performance on May…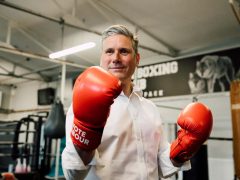 News
Keir Starmer has declared that Labour must "change our party to change Britain" and made the case that…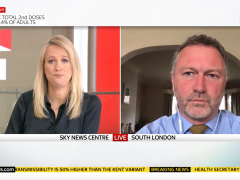 Video
Sophy Ridge on Sunday Shadow Communities and Local Government Secretary Steve Reed backed the easing of Covid restrictions…