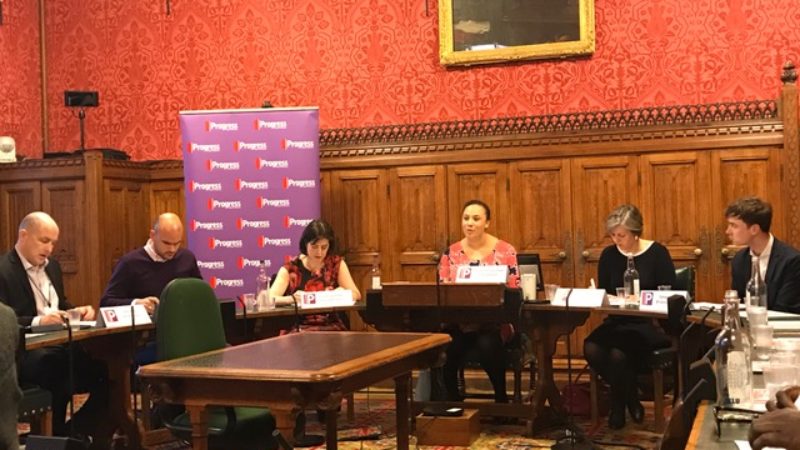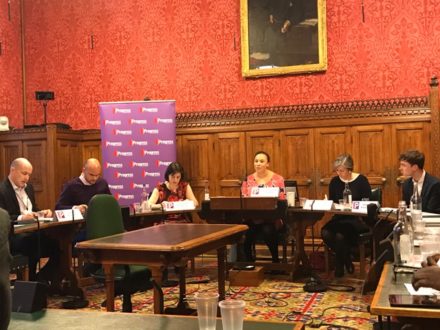 Labour must prepare for what the economy will look like in 20 years' time if our policies are going to stand any chance.
That was the message from a Labour movement debate to discuss the issues that face Britain's economy and skills education going forward, and what a Labour policy response should look like.
Lilian Greenwood and Lucy Powell, both former shadow cabinet ministers, argued that there is a need for Labour to be aware of the "real prospect of a skills shortage" in the future – with an imbalance between the subjects studied at degree level and the increasing demand for science and engineering jobs, while there is a shrinking of numbers of unskilled jobs at the other end of the labour market.
There is also the prospect of technology killing off certain jobs altogether – so what does employment look like when we don't need any drivers at all? Or when shops can exist with no staff? Greenwood, a former shadow transport secretary, warned that Britain has a supply of people wanting to fill these jobs, which could disappear because of technological advances, there is a shortage of care workers, of whom more will be needed over next century.
Greenwood warned that it is "so tempting to spend all our time criticising Tories" when in opposition, but that we must make sure that we "provide an alternative which promotes hope" and create credible policies.
Powell, a former shadow education secretary, slammed the government's focus on grammars and free schools, which Tories have claimed boosts social mobility.
"One of my bugbears… is the idea of what social mobility actually is – not those lucky few, real social mobility, real progress is about steady and incremental mobility for the many," she said.
Powell told the Progress event in parliament that many careers require a "blended mix" of vocational and academic skills – and that Philip Hammond's plan for technical "T-levels" has some potential, it shouldn't be "an either/or" option.
A trade union leader also called on policymakers to look into the future of work. Jon Park, assistant general secretary of Community, warned that Britain's skill shortages will be felt for at least 25 years. He argued for graduate apprenticeships, with a broader combination of academic and vocational education, echoing Powell's comments.
The last Labour government put trade unions at the forefront of adult learning, Park said, but warned that this is falling away under the Tories. "It's OK to protest… but we want change," he added.
Tracy Brabin, MP for Batley and Spen, raised the question of whether forcing failing students to continuously re-take maths and English GCSEs, even though they want to continue in education, is the best approach. Powell suggested the focus should instead be on functional maths skills in these cases, and criticised the maths curriculum, describing it as "a mile wide and an inch deep", and for many, not fit for purpose.
Cameron Tait, head of the Fabians' changing work centre, picked up the theme of the shortage of graduates in certain subjects, such engineering, in contrast to the humanities, and warned of the concentration of innovation and new jobs in London and the South East. Labour policy must focus on this challenge, he said, because the "geography of jobs" has left certain communities behind and this could worsen.
Richard Angell, director of Progress, said: "The issue we have with skills is that it's still a class issue". People in transient and unskilled jobs are less likely to gain new qualifications or be able to move around for work. Angell referred to language skills as an example of this, pointing to the fact those Britons with a second language are likely to have gained it while at university, meaning many jobs in the service sector – like hospitality, for example – require multiple languages and end up going to foreign workers.
The challenge has been laid down – now Labour needs to work out the answers to these pressing questions on the future of work and skills in Britain.
More from LabourList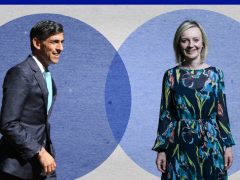 Comment
Rishi Sunak and Liz Truss have now gone head to head in six hustings with Tory members in…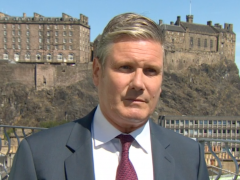 News
Keir Starmer has said that he will set out a "comprehensive set of proposals" to combat the cost-of-living…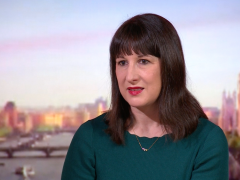 News
Rachel Reeves has urged the Tory leadership candidates to "stop playing to the gallery" and come up with…