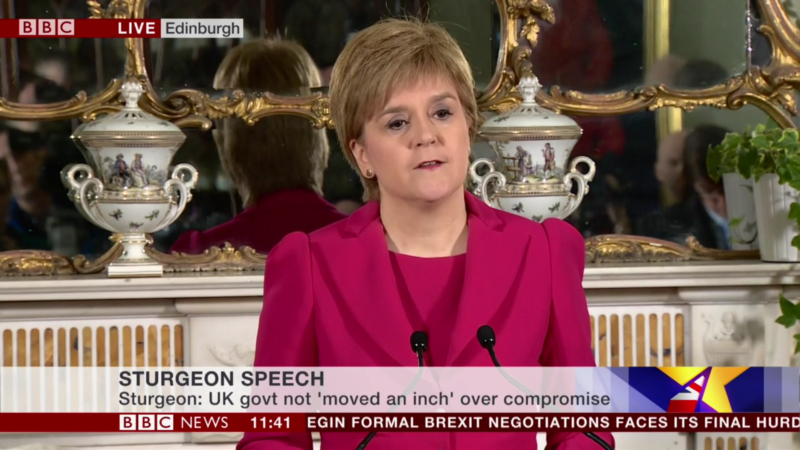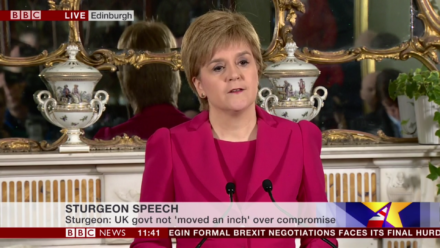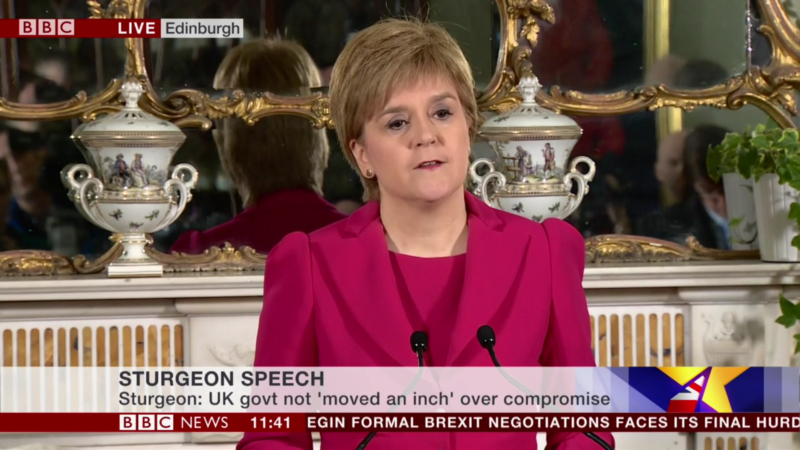 Figures from across the labour movement have joined a wave of criticism of Nicola Sturgeon after she announced plans to seek a second referendum on Scottish independence fewer than three years after the previous "once in a generation" vote.
Sturgeon, the SNP first minister, said she wants to hold a vote between autumn 2018 and spring 2019.
Scottish Labour is continuing to gather signatures for its petition against a "divisive" second referendum.
Kezia Dugdale, Scottish Labour leader: "Scotland is already divided enough. We do not want to be divided again, but that is exactly what another independence referendum would do. Two years ago, 85 per cent of Scotland's voters took part in the independence referendum and the result was a clear vote to remain in the UK. With our country facing all of the uncertainty around the Tories' reckless plans for a hard Brexit, the last thing we need is even more uncertainty and division. A clear majority of the people of Scotland voted to reject the SNP's false hope and lies, and backed working together with the other nations of the UK."
Jeremy Corbyn:  "The 2014 Scottish Independence referendum was billed as a once in a generation event. The result was decisive and there is no appetite for another referendum. Labour believes it would be wrong to hold another so soon and Scottish Labour will oppose it in the Scottish parliament. If, however, the Scottish parliament votes for one, Labour will not block that democratic decision at Westminster. If there is another referendum, Labour will oppose independence because it is not in the interests of any part of the country to break up the UK."
Ian Murray, MP for Edinburgh South and Scottish Labour Westminster spokesman: "Scotland is being ruined by two governments with their primary purpose to divide. Calling another Indy ref is the worst of all worlds."
Wes Streeting, MP for Ilford North: "The Tories threaten our single market with Europe. The SNP threaten the single market of the UK. Both are an incalculable risk to us all."
Alison McGovern, MP for Wirral South: "Why divide our country even more? Why set people against one another? Have we not had enough of that?"
Pat McFadden, MP for Wolverhampton South East and Open Britain supporter: "The first minister's announcement exposes the hollow promises of Leave campaigners who assured us that Brexit would not result in a broken United Kingdom. The government's headlong rush to hard Brexit, and particularly their decision to leave the single market, has boosted the ambitions of those who seek to break up our country. The SNP said the referendum in 2014 was a 'once in a generation' decision. They have now gone back on that with this new bid for separation. Ministers now need to deal with the very real prospect of the breakup of the Union, that many of us thought we had secured the future of in 2014."
Chuka Umunna, chair of Vote Leave Watch and former shadow business secretary: "Michael Gove promised before the EU referendum that 'the union will be stronger' after Brexit. Nicola Sturgeon's speech today has shown that to be naive at best and profoundly misleading at worst. Leave campaigners claim the mantle of patriotism, but they clearly have no qualms about destroying the United Kingdom in order to fulfil their damaging obsession with leaving the EU."
"They were warned repeatedly that a vote to leave the EU would give the SNP the excuse for another referendum they have been looking for since losing in 2014, but they ignored those warnings. I hope with all my heart and soul that Scotland chooses a future within the United Kingdom. But if Brexit places the future of the UK in jeopardy, history will not forgive those responsible."
This page will be updated later as more Labour reaction comes in.
More from LabourList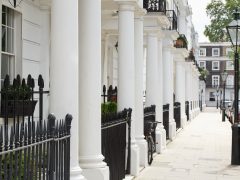 Comment
If you fancy a look at how the other half live, just take a stroll down Phillimore Gardens,…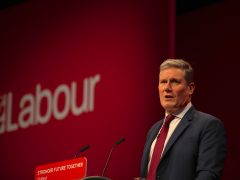 Comment
In 1997, Tony Blair swept to victory on a wave of optimism, declaring: "A new dawn has broken,…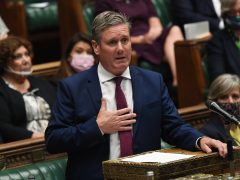 News
Keir Starmer's personal net approval ratings in the 'Red Wall' have fallen to its lowest level since September,…