This is the full statement published today by Labour Campaign for International Development, and signed by MPs, as well as by activists from around the country.
We believe civilian protection should be at the heart of the UK's foreign policy. The UK is a signatory to the UN's Responsibility to Protect civilians agreement, and it is time for that to be recognised. Where a government is responsible for mass murder, genocide or war crimes, the international community has a clear obligation to intervene, choosing timely and decisive action from a wide range of approaches, including diplomatic means, sanctions and in the most extreme cases, military operations.
The horrific chemical weapons attack in Idlib, undeniably committed by the Syrian regime, is yet another act of barbarity in the conflict which shows no sign of ending. For too long, the international community has stood back and done nothing, whilst hundreds of thousands of people have been killed, tortured, or forced to flee their homes.
The US missile strikes on a Syrian government airbase should only be the start of a wider and coherent strategy to protect civilians, and ultimately to help Syrians to establish a democratic, free and socially just country. In the short term, an internationally-led no-fly zone should be set up in Idlib province as soon as possible to prevent further civilian deaths. In addition, whilst DFID's support for refugees in Lebanon and Jordan is welcome, we, and other European countries, must take our fair share of Syrian refugees too, something this government has so far failed to do.
Where chemical weapons are used, and where civilians are harmed, we must demonstrate to the perpetrators that such actions will not be tolerated. Inaction has consequences too, and we cannot allow the slaughter to continue, and that is why we support immediate action to prevent further atrocities.
Rachel Reeves, LCID Co-President
Alison McGovern, LCID VP
Gareth Thomas, LCID VP
Lord Jack McConnell, LCID VP
Stephen Doughty, LCID VP
Chris Leslie
David Lammy
John Woodcock
Liz Kendall
Luciana Berger
Maria Eagle
Mike Gapes
Neil Coyle
Ruth Smeeth
Stella Creasy
Tracy Brabin
Virendra Sharma
Wes Streeting
More from LabourList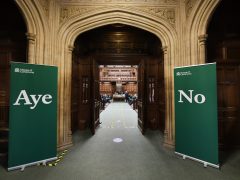 Comment
This piece was originally published on LabourList in March 2013 to mark the ten-year anniversary of the vote…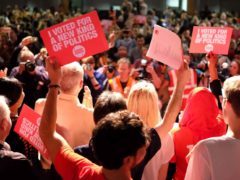 Comment
The public's verdict on Jeremy Hunt's Budget was simple and accurate: the rich will get richer and ordinary…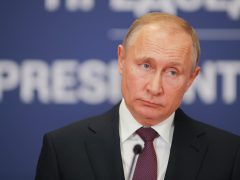 Daily email
On Friday, the International Criminal Court (ICC) issued a warrant for the arrest of Russian President Vladimir Putin.…