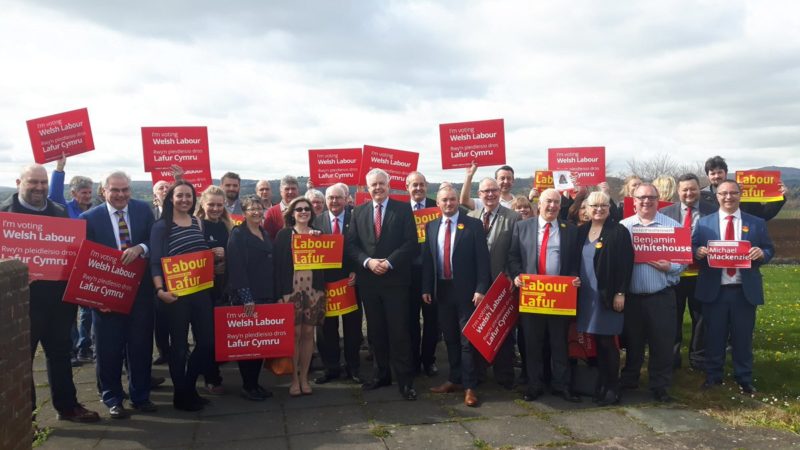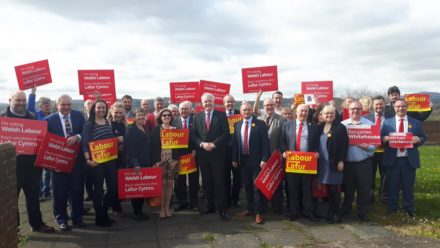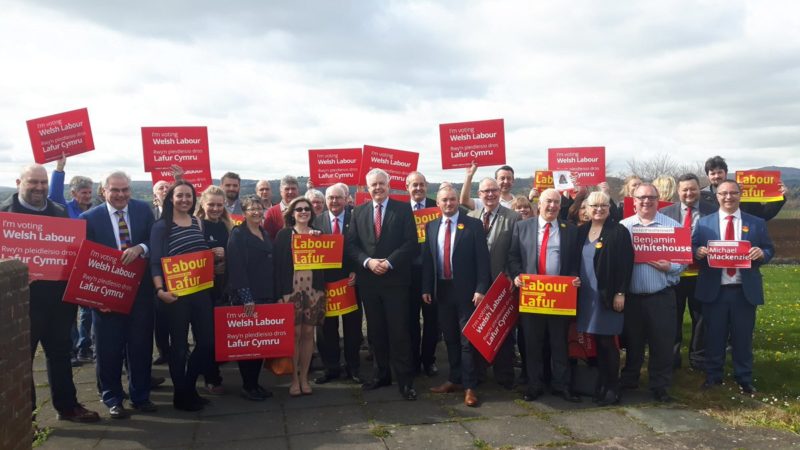 The Tories could overtake Labour in Wales for the first time in more than a century, a new poll claimed today.
Theresa May's party hit 40 per cent in a survey while Labour is projected to take 30 per cent. Plaid Cymru could expect 13 per cent of the vote, the Lib Dems eight per cent and UKIP six per cent.
Labour is in government in Wales where Carwyn Jones, first minister, has struck a sceptical tone on Jeremy Corbyn.
Today the poll of Westminster voting intention, carried out by YouGov poll for Cardiff University and ITV, forecast 21 seats for the Tories, 15 for Labour, three for Plaid and one for the Liberal Democrats. The other parties would get no seats.
The Tories have increased their support by 12 points of support from January whilst Labour has dropped three. The UKIP vote has collapsed by seven points, and the Lib Dems have lost one point of support. Plaid's support has remained the same.
The ten seats that the Tories are projected to pick up from Labour are: Ynys Mon, Alyn and Deeside, Bridgend, Cardiff South and Penarth, Cardiff West, Clwyd South, Delyn, Newport East, Newport West and Wrexham.
This is the first time that YouGov have ever had the Tories ahead in Wales.
This would be the first time for the Tories to win a general election in Wales since 1918, according to Professor Roger Scully of Cardiff University, and the Conservatives would win the majority of seats for Westminster in Wales for the first time since the 1850s – "before the era of mass democracy" in Britain.
More from LabourList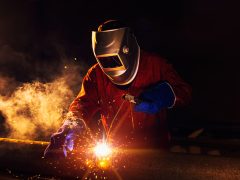 News
The UK government is failing to keep up with its European counterparts in efforts to decarbonise the steel…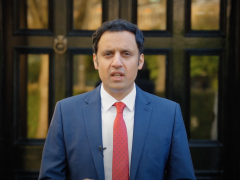 News
Anas Sarwar has called for emergency legislation to be put forward in the Scottish parliament in response to…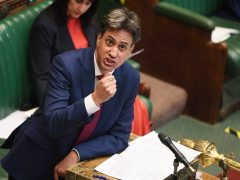 News
Ed Miliband has accused the Conservative leadership candidates of "infighting" and being "more focused on playing politics" than…