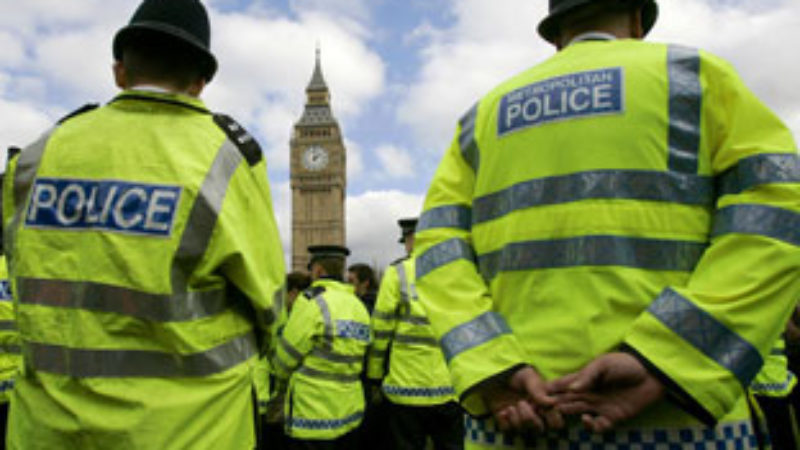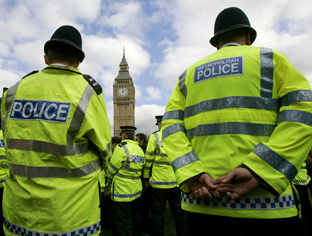 Reported crime is rising under the Tories. Nearly every police force has seen an upsurge over the last year, with disturbing increases in some of the most violent offences.
Knife crime, murder and hate crime have all gone up under Theresa May's watch. Recorded violence against the person offences have mushroomed, with a 19 per cent increase last year making 2016 the worst year in since the introduction of the national crime recording standard (NCRS) in April 2002.
In total last year there were an estimated 11.5 million incidents of crime experienced by adults in England and Wales alone. And yet the Tories still refuse to accept that cuts have consequences.
In 2011 David Cameron said: "There is no reason for there to be fewer front-line police officers." May likewise told parliament so in March this year that she had protected the police budget.
However Tory claims to be protecting the police budget are nothing but lies. The truth is the Tories have cut over 20,000 police officers since 2010 – and some 12,000 of these have been taken from the frontline. The HM Inspectorate of Constabulary (HMIC) have warned that some forces are rationing responses as they struggle with cutbacks. For all their claims to be strong and stable, Tory austerity is creating a society that is weak and insecure.
In two annual reports, the inspector has highlighted the problems that arise from the salami-slicing of police budgets. The HMIC's assessment of the impact on neighbourhood policing is blunt, saying: "Neighbourhood policing is one area where the danger of across-the-board reductions in resources is apparent."
This situation is compounded by the cuts the Tory government has made to other public services delivered by local authorities and the NHS, which has increased the demands on our police force. That fact has even been acknowledged by a string of Tory police and crime commissioners who have complained in recent months about the broken promise to protect police funding.
When Amber Rudd, the home secretary, refuses to rule out further policing cuts then the situation is unlikely to change under a Tory government.
By contrast, Labour is clear that cutting police numbers is reckless and unacceptable. Not only will Labour protect current police levels by sustaining police budgets, a Labour government will provide funding to the 43 forces across England and Wales to hire an extra 10,000 officers. This will allow community policing to be expanded with and at least one extra police officer dedicated to community policing in each electoral ward in England and Wales.
Community policing means uniformed officers being visible, local and accessible, with officers having a detailed local knowledge of the neighbourhood and building a network of relationships with local people.
Labour is clear that more needs to be done to fight everyday crime and we understand just how effective community policing can be. It promotes local intelligence gathering and better community relations, early crime prevention, public safety and countering or identifying pathways to violent extremism
Despite the Tories and their allies in the media trying to distract from us talking about Tory cuts making us less safe, Labour's plan will be paid for by reversing the Conservatives' capital gains tax giveaway, which was a crime in and of itself.
In the 2016 budget it was announced that the higher rate of capital gains tax would be reduced from 28 per cent to 20 per cent and the basic rate from 18 per cent to 10 per cent. This partisan plan is a giveaway of £2.745bn over the next five years, public aid to some Britain's wealthiest individuals. Labour's alternative is common sense: surely it is far better to make the right political choice and use that money to help keep communities safer? In Labour, we think so.
Chris Williamson is Labour's candidate in Derby North and was MP there between 2010 and 2015.
More from LabourList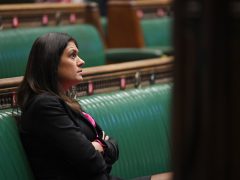 News
Labour has urged Conservative colleagues to "vote with their consciences" in a parliamentary debate in which MPs will…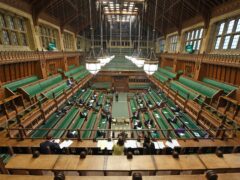 News
MPs in the Commons have passed a Labour motion calling on the government to ensure the 1.4 million…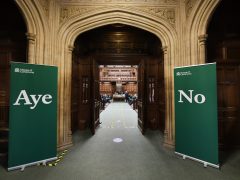 News
MPs have passed, with 278 votes in favour and none against, a Labour motion calling on the government…