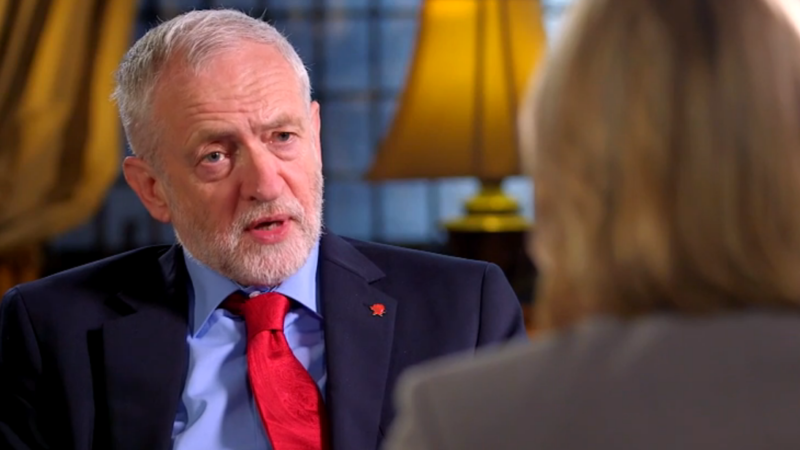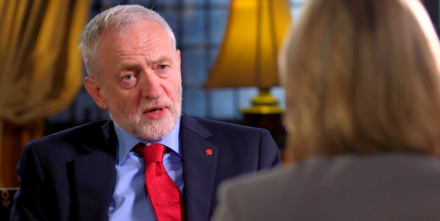 Jeremy Corbyn has admitted that free movement would come to an end after Brexit as he opened up about his school days and his dislike of the "implicit privilege" at the grammar he attended.
Speaking on ITV's Tonight programme, which will air in full today, the Labour leader said he is not wealthy, despite earning more than £138,000, because of "where I put the money", although he did not explain this further.
In the wide-reaching interview the Labour leader also spoke about his politics as well as his childhood.
On his approach as prime minister to immigration – which has prompted intense debate between him and centre-left MPs in marginal seats – Corbyn said: "There would be fair immigration, obviously the free movement is intrinsic as membership of the EU so that is going to become a different issue in… whenever the final departure takes place, say in 2019."
"There would be immigration, there would emigration… because we have skill needs and skill shortages, there are family reunion issues."
Attacking the Tories' net migration target number, which they have never met, Corbyn said: "I'm not going to put any figures on it (the number of people coming to the UK), Theresa May has done that for, this is now the third general election she's promised figures none of which she's come anywhere near to achieving."
"Clearly the free movement ends when we leave the European Union but, there will be managed migration and it will be fair."
Corbyn also sought to calm debate over Trident following the leak of the manifesto, which pledged to retain the nuclear deterrent.
"There will be a strategic defence review as all governments have done when they come in to office which will look at all aspects of our defence strategy," he said.
"Nuclear will be included in that. The bigger threats we face are actually, I think, cyber-attacks and… irrational acts of terrorism."
Corbyn has been a longstanding opponent of nuclear weaponry.
Speaking about his upbringing, he described a "wonderful" and "very liberal childhood but was clear in his dislike of attending a private preparatory school then later a grammar.
Corbyn said that "because of its selectivity" and "aspects of implicit privilege that all the boys that went there were taught" he did not support the grammar. .
On his income, he said: "I consider myself adequately paid, very adequately paid for what I do. What I do with it is a different matter."
"I consider myself well paid for what I do and I am wanting to say to everyone who's well off, make your contribution to our society."
Pressed further on whether he classes himself as wealthy, he said: "No, I'm not wealthy because of where I put the money, but I'm not going into that."
The Labour leader dodged questions on whether he would quit if Labour loses the general election, as he said that he did not dream of being PM when he was younger.
He described he possibility of becoming prime minister as "exciting, because of what a different government could do about poverty, injustice and inequality, and the contribution we could make."
More from LabourList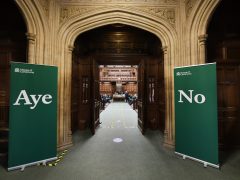 News
The government's minimum service levels bill has passed its third reading unamended, with MPs voting in favour of…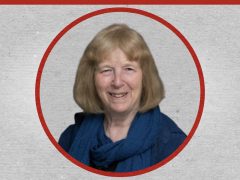 Comment
Labour's ruling national executive committee (NEC) met in the party's new headquarters at 160 Blackfriars Road, further from…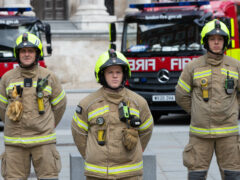 News
The Fire Brigades Union has announced that firefighters will take strike action following a ballot that saw 88% vote…