Simon Danczuk will not be allowed to stand as Labour's candidate in Rochdale and as such there is an opening to succeed him in the Greater Manchester seat.
Danczuk posted a 12,442 majority in 2015 although this was perhaps unusually high as a result of the national collapse of the Lib Dem vote in a seat once held by them.
He has not ruled out standing as an Independent Labour candidate next month.
Danczuk, who was suspended from the Labour Party after report he had sent sexually explicit messages to a 17 year old, has been a repeated critic of Jeremy Corbyn's leadership.
Now several other names have emerged as possible contenders:
Mark Birkett – The former Lib Dem councillor, who joined the Labour Party in 2015, has thrown his hat in the ring for the nomination, according to Rochdale Online. 
Zahid Chauhan – The GP, LabourList contributor and councillor in nearby Oldham declared his interest in the seat.
"I have been an advocate for patients sometimes facing their biggest challenges and at their lowest ebb. Now I want to speak up for the people of Rochdale and make sure that our community stands proudly as a place of unity, prosperity, compassion and optimism," he said.
"Rochdale deserves to be represented by an MP with roots in the community and real life experience of the issues affecting local people. At a time when the public are cynical about and career politicians, it must be Labour that leads that grassroots renewal."
Katy Clark – The Corbyn advisor and ex-MP is rumoured to be launching a challenge for the seat, after withdrawing from the Leigh selection battle last month.
Chris Furlong – The councillor in North Middleton in Rochdale has also declared his intention to stand, telling Rochdale Online: "Whoever is selected to stand for Labour will be very lucky to have such a dedicated and hard working membership willing to back them and a town to be proud of and I hope whoever wins the selection goes on to win the seat for Labour for the good of the town."
Tony Lloyd – The police and crime commissioner and former MP for Manchester Central will have his duties as PCC taken over by the Greater Manchester metro mayor, and is rumoured to be looking for a new political job.
Aasim Rashid – The councillor in Castleton is also vying for the nomination and has been backed by the local Pakistani and Kashmiri community association.
If you know of someone who has applied for the seat then please contact [email protected]
More from LabourList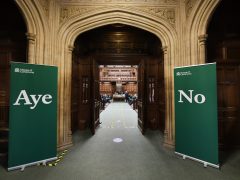 Comment
This piece was originally published on LabourList in March 2013 to mark the ten-year anniversary of the vote…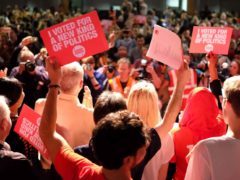 Comment
The public's verdict on Jeremy Hunt's Budget was simple and accurate: the rich will get richer and ordinary…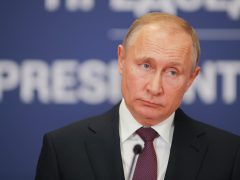 Daily email
On Friday, the International Criminal Court (ICC) issued a warrant for the arrest of Russian President Vladimir Putin.…