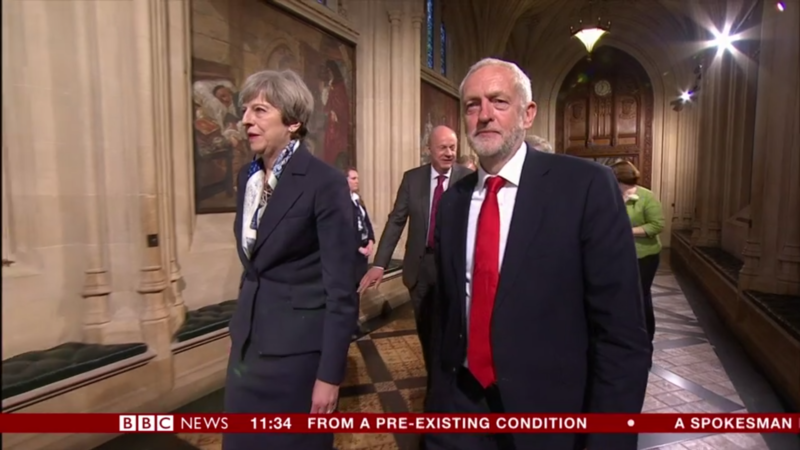 Yesterday, Jeremy Corbyn roasted Theresa May at her own Queen's Speech, citing her ineffectual leadership and botched deal with the DUP as proof that it is time for her to resign and make way for a Labour government. In the run up to the general election Corbyn went from strength to strength as May's awfully conceived manifesto – including items on fox hunting, cutting free school meals and a dementia tax – was firmly rejected by the British public. But it is in the past fortnight that Corbyn has truly transformed into a prime minister in waiting.
Polls from the past month have shown a considerable swing from the Conservatives to Labour – a swing of almost 20 per cent – meaning that if a general election were held tomorrow it would be highly likely that Corbyn would be prime minister in Theresa May's place. At the same time, May could not have become any less popular. She has demonstrated her lack of leadership in the wake of several national tragedies, and allowed Corbyn to steal the limelight as a community leader in touch with ordinary people. At the same time, the Tory party has gone from being seen as a party representing competency in economic terms to one that lacks competency, particularly when it comes to the Brexit negotiations.
Without a shadow of a doubt one major event that has contributed to this change is the Grenfell tower disaster. Grenfell showed two things – that Labour was able to step in and support communities during times of difficulty and that the Conservatives were unwilling or unable to do so. Where Labour shines is in its social model of people coming together – through trade unions, community activism and charity – Grenfell could not have provided a clearer example of how that social model could work and make peoples' lives better. In contrast, the Tory model of deregulation and submission to the private-sector was exposed as flawed and uncaring. Devastated residents being left in limbo by May while she attended a Tory fundraising event must surely have placed the final nail in her coffin as a credible prime minister.
Key to the Tory's unpopularity in the polls is not the toxicity of Tory policies but the perception that May is unfit to govern. It doesn't cost anything to be supportive and offer aid to people in a crisis but that is exactly what May failed to do both after Grenfell and in the wake of recent terror attacks, merely bestowing praise upon public servants rather than offering to seriously look at increasing their pay or improving their working conditions. Yet it is important to acknowledge that people voted for David Cameron in 2015 and that before the current general election May was quite popular. While it is true that almost a decade of austerity has contributed to the toxicity of the Conservative party brand (and May's policies regarding school meals, grammar schools and fox hunting cannot have helped that very much) something else has changed: people were willing to put up with a 'nasty party', it seems, as long as it was not an incompetent one as well.
In a few short weeks Labour has managed to overcome a barrier which has stood in its way since before 2010 – the public perception that it was unfit to govern compared to the Conservatives. The key to Labour's new success is a social vision which is not only about stopping and reversing austerity but about bringing people together and building communities; providing strength and stability through unity which the British public desperately need in the wake of several divisive and tragic terrorist attacks. Thanks also to the incredible responses from Sadiq Khan and Andy Burnham as metropolitan mayors, Labour has been the only party to restore order and reassure people in times of recent crisis. Meanwhile, May's inability to meet with and reassure the public has shown that the Tories are increasingly unfit to govern, lacking any real answers to Brexit, terrorism, housing, the NHS, schools or any other concerns of the British public.
It spoke volumes that two Tory MPs asked questions during Corbyn's half-hour long speech yesterday, which covered topics ranging from the response to the Grenfell tower fire to Britain's access to the single market, the Good Friday agreement and the sorry state of public services. Contrary to the media's portrayals of Corbyn as an out-of-touch Marxist, he has in recent weeks shown a clear understanding of what is wrong with our country and a clear and credible vision to fixing it. He, and Labour, have become a government-in-waiting. The mood on the Tory benches is considerably worried and for good reason. The number of people willing to back an out-of-touch, incompetent Theresa May as she desperately clings to power has rapidly dwindled.
More from LabourList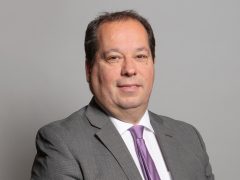 News
Frontbencher Gerald Jones has been selected as the Labour candidate for the new seat of Merthyr Tydfil and…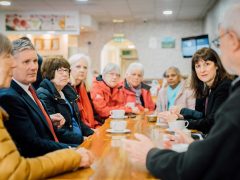 Comment
The Women Against State Pension Inequality (WASPI) campaign has always had a pragmatic and collaborative approach to securing…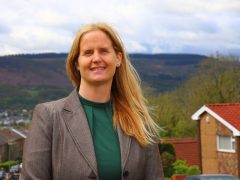 Daily email
Good morning. We can expect the results of the selection contest between Socialist Campaign Group backbencher Beth Winter…