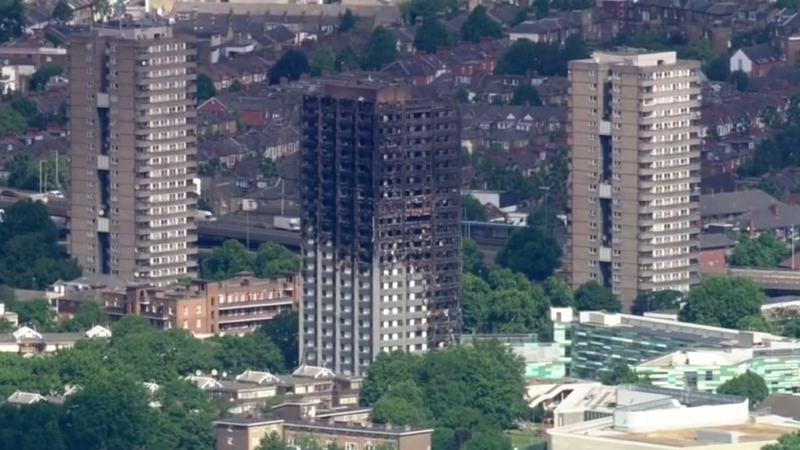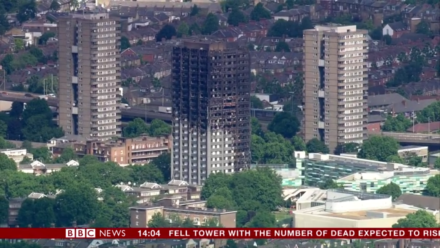 "Get stuffed".  That was the response of Boris Johnson, our present foreign secretary, when quizzed as London mayor about his fire safety cuts.
In just two words, Johnson embodied the hideous disdain and contempt the Conservatives have for the legitimate concerns of our communities.
The grief of the people of Grenfell Towers cannot be ever truly understood. Who can ever understand the horrors these people have endured and the troubled path they have before them?
But we can understand the mounting anger, an anger that is now spilling over into a demand for accountability and justice.
This is one of the richest areas of the richest city in our country, possibly the wealthiest borough in the world. So why then were the people of Grenfell ignored by those in power when they repeatedly flagged that problems within the building, the refurbishment and penny-pinching would cost lives?
Right across our country people in social housing, and especially those in high-rise buildings, need the urgent reassurance that their homes are safe and their lives valued. We must not wait a moment longer to mandate that fire alarms and sprinkler systems are installed in all blocks. We need not wait until Grenfell stops smouldering to restore the fire service as the pre-eminent fire safety body, not owners.
We must also not waste a second in demanding that those MPs who are landlords can never again cast a vote on legislation that protects tenants.  
Unite understands the anger of the Grenfell community because we share it. For years we have been working with London communities to fight for councils and government to get their priorities right. The sell-off of our housing stock and lack of accountability of deregulated housing management companies that has accompanied mindless, ideological austerity has been supported by a deliberate and reckless deregulation of the laws and protections that save lives.
Cuts to emergency and community services have only added to the crisis, while access to legal aid has been attacked, meaning that only those who can afford to speak out will be heard.
Working class lives have not mattered to this government. Small wonder that Theresa May was too fearful to face the very people her government, her party, has failed in the most dreadful way.
People have lost their lives and yes, there will rightly be a public inquiry. But it must not drag on, and nor must its findings sit in the in tray of disinterested ministers. It must ensure that ministers are held to account, and forced to explain their indifference to the compulsory installation of sprinkler systems, on the extraordinary basis that protecting lives may turn off home builders. Is this really what we elect governments for?
The 72 Conservative MPs, all landlords, who voted down measures to protect social tenants, have disgraced this country. They acted as the landlords' lobbyists and for that they are not fit to serve the people of this country.
So yes, Unite is angry. We have dozens of members who lived in Grenfell. Some have lost their lives,  We have spent the past days locating survivors, offering those we can reach all the support of their union.
But we want to do more. We have donated £100,000 to the Red Cross appeal and launched a union-wide appeal for funds and, such is this movement, we see the money pouring in from workplaces across our nations. We are organising legal support for the community to ensure that they get the inquest and justice that they sorely need, setting up a freephone line for those in need of advice.
Our community members are on the ground, marshalling support, offering comfort and practical assistance and organising donations. Yesterday we delivered hundreds of masks to volunteers so that they could work to support those in need without inhaling the smoke that has left survivors coughing up tar.
We are part of the enormous humanitarian effort that is going on in this community and we will stand by them in the months to come as justice is pursued.
But we are very clear.  This should never have happened. This is not simply a tragedy, an unforeseen incident. This could and should have been prevented. Choices were made to ignore recommendations and advice and those responsible must be held accountable for their choices. Something has gone very wrong when our government dismisses fundamental safety as "red tape" obstructing the raging hunger to turn our cities into play parks for the speculators.
Next week we have the Queen's Speech. This is an opportunity for the Tories to show that they have not only understood that their cuts kill but begin to atone for their consistent failure to put the needs of people at the heart of decision-making. 
Ultimately though, this government and their bankrupt philosophy must go. They have presided over the destruction of basic protections. They have bent their knee to the speculators and absentee landlords. They have sat on recommendations that had they acted upon families and lives would not be destroyed today. 
What happened in Grenfell was a man-made disaster. The seeds of this disaster were sown in austerity by the party of austerity.
We can and must support these victims as they deal with their bereavement. We can and will fight to ensure that this never again happens. But most of all we can show the door to those whose misplaced ideology has turned what should be homes into death-traps.
Steve Turner is assistant general secretary of Unite.
More from LabourList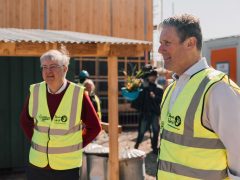 News
Mark Drakeford, the Labour leader in Wales and First Minister of Wales, has called for internal party reforms…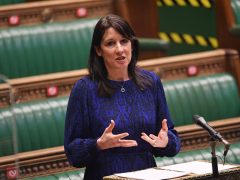 Comment
Rachel Reeves put some more flesh on the bones of Labour's economic policies today. While we await Boris…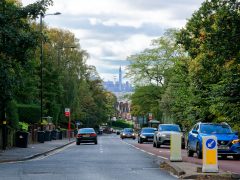 News
Labour has set out its selection timetable for choosing a new parliamentary candidate in Birmingham Erdington ahead of…