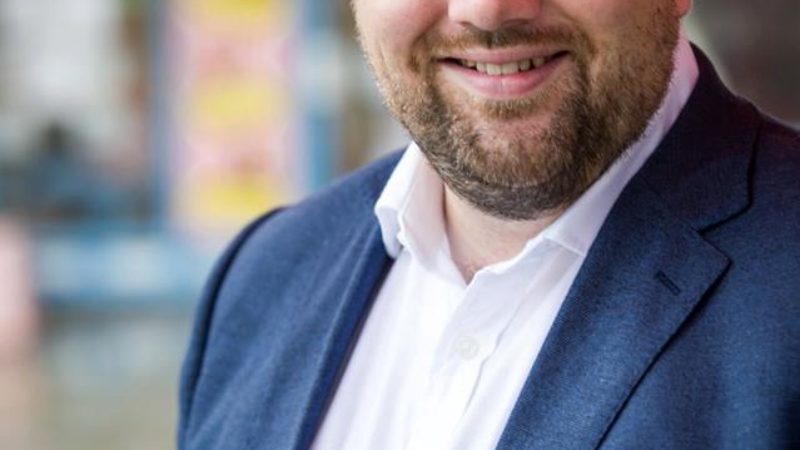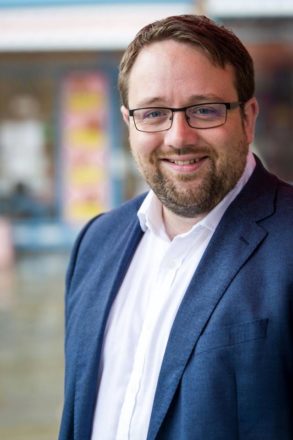 We've become accustomed to u-turns under Theresa May's premiership. It's more than slightly ironic that a woman who recently lauded herself as providing "strong and stable" leadership has turned out to be one of the most indecisive prime ministers in living memory. I think the summer recess has shown where her priorities lie: commenting on the silencing on Big Ben whilst remaining mute on the issues which are having a real impact on communities up and down the country. The people of South Wales – and indeed in the Midlands and the North of England – would very much welcome one further u-turn from Mrs May: a reversal of the decision to cancel rail electrification.
On the final week before parliament rose for the summer recess, the transport secretary, Chris Grayling, snuck out a written statement to the House informing us that the Tories have reneged on plans to electrify the Great Western Mainline, Midland mainline and rail links in the North of England.
Let us be clear: these plans have not been merely put on hold; they have been scrapped. The government have stated that the advancement of new technologies has meant that "we no longer need to electrify every line to achieve the same significant improvement to journeys". The two principal technologies being cited as the reason for the cancelling of this investment are: the use of bi-modal trains, which allow power to be drawn from overhead cables, and the use of alternative fuels, such as batteries and hydrogen power. There are clear flaws with both of these technologies being used to justify warranting the withdrawal of plans for full electrification.
Firstly – considering bi-modal trains – it would be acceptable to call this a new technology in perhaps the 1950s, but since electro-diesel locomotives have been in commercial use since 1962, to award them this title over half a century later is stretching the term "new" ever so slightly. Granted, the trains in 1962 were not the shiny new Hitachi models which were created in 2009, but the technology itself is far from new. When electrification through to Swansea was first announced in 2012, I think it's fair to say the department for transport would have been well aware of this technology as the policy was developed.
Turning to the rail industry's development of "alternative fuel trains" using battery and hydrogen power, the technology remains immature and the British government has not provided any indication of when or how these trains would be integrated onto our networks. Whilst Network Rail and European trials of such technologies have been promising, I remain highly sceptical that South Wales, the Midlands and the North of England will receive such an innovative technology before other UK regions. I would love to be proven wrong on this but we only have to look back at the Tories' record in government over the last seven years to realise that such preferential treatment for our regions is highly unlikely.
Shoddy justification aside, this move is another example of the Tories – now a minority government – throwing their dummy out of the pram following the humiliating general election. It's also just the most recent occurrence in a long line of neglect for rail services outside of London. How can it be justified that Crossrail 2 goes ahead with a price tag of £30 billion whilst our rail in South Wales and Northern English regions are deprived of investment for vital upgrades and expansion. Crossrail 2 is a fantastic project but it is simply unacceptable to build new lines in London whilst the existing rail links elsewhere are rusting into the ground.
I, along with my Welsh Labour colleagues, have been fighting the Government on this issue over the summer recess. Just this month, all 22 South Wales Labour MPs sent a joint letter to the transport secretary and welsh secretary, Alun Cairns, demanding that they reconsider their regressive attitude towards rail infrastructure spending in South Wales. I know my colleagues in the Midlands and the North of England are also campaigning for the decision on electrification to be reversed. It's vital we keep the pressure on so that the Tories can't continue to leave our regions behind.
The simple fact is there is nothing fair about the way in which infrastructure spending is currently being delivered around the UK. The injustice doesn't just harm our daily commute: the proposals replacing electrification will likely mean our regions will be left with heavier trains which still churn out fumes from burnt diesel at least part of the time. This cocktail of inefficiency and diminished air quality amounts to a retrograde policy that acts as a punishment for Theresa May losing her mandate in June.
Ever get the feeling we've been DUPed?
Chris Elmore is MP for Ogmore
More from LabourList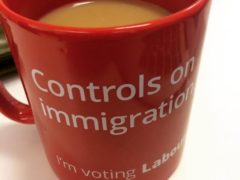 Comment
All the noise coming from Labour around immigration over the last few weeks has revealed an essential truth…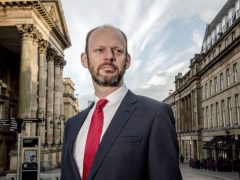 Comment
Jamie Driscoll has said he has received "literally thousands of messages of support" following the decision to exclude…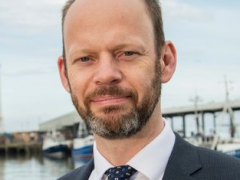 Daily email
Parliament returns from Whitsun recess today and the House of Lords will be discussing the government's illegal migration…