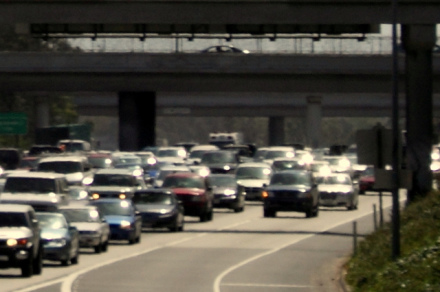 Don't be fooled into thinking that Uber is a sweet little start-up company which employs lots of drivers whose livelihood is about to be destroyed by nasty Transport for London. For a start, Uber maintained until a recent court case that it does not employ any drivers but instead used self-employed contractors, who received no benefits such as sick or holiday pay and a stable future. Uber's very business model depends on this exploitation which allows it to undercut rivals who do provide these benefits.
Secondly, Uber's business model is aimed at creating monopolies. Uber made a staggering $2.8bn in losses in 2016 as it entered markets where it undercut existing taxi and private hire firms with low but unsustainable charges. The strategy appears to be to drive rivals out of business and then establish a monopoly which would allow the firm to charge higher prices. It can only sustain such losses because it is financed by Goldman Sachs and a bunch of Silicon Valley entrepreneurs with nowhere much to put their money.
The idea put out by Uber's managers is that that TfL's decision to withhold its licence – because it is not a "fit and prop" company – will restrict choice. This is total nonsense. If Uber does eventually have to pull out of London, plenty of other similar services, better run, will emerge to take their place. There are plenty of minicab firms ready to take up the slack in the short-term. However, the legal appeals into this decision will take weeks if not months, so the Uber app will stay on Londoners' smart phones for a long time to come. 
Don't be fooled, either, by the huge numbers signing the petition about TfL's refusal to renew the Uber licence in London. This has been stimulated by Uber's online advertising which has suggested that people will no longer have access to taxi services other than expensive black cabs. TfL's decision is based on sound criteria and Sadiq Khan was right to support it, though ultimately it was a matter for the regulatory authorities, rather than him. It was a legal, not a political, decision. 
Remember, it is Uber's consistent lax management which has brought this situation about. Even the Metropolitan Police took the unusual step last month of accusing the firm of failing to report criminal offences by some of its drivers.
Uber is no friend of its users, who it is all too ready to offer much higher prices when there is high demand, and no friend of its drivers who could be got rid of as soon as driverless technology is available (my view is that will be decades from now but Uber's business model is actually predicated on it arriving far sooner). 
The decision not to renew Uber's London licence does not, however, address the real problems created by the firm, which has been to flood the streets with a supposed 40,000 drivers who are exempt from the congestion charge. Many of these drivers have been cruising round central London waiting for jobs and effectively have become a hail and ride service like black cabs, unlike normal private hire firms which respond – a bit more slowly – to a phone call. This has contributed to the recent slowdown in journey times in the capital but under current legislation TfL does not have the power to restrict the number of private hire licences it offers. 
Nor has the decision addressed the issue of Uber's business model which is fundamentally flawed. Uber currently subsidises every ride, a policy that is clearly not viable in the long term.
These are the transport issues with Uber which the TfL decision, taken for administrative reasons, fails to address. The more fundamental questions around the introduction of Uber therefore remain unanswered, such as how to control this behemoth – which seems to have endless funding from Goldman Sachs and high-tech investors –  and has access to profits from flooding London's streets while wrecking its cherished cab trade. Watch, meanwhile, for a long drawn out legal case and a war of words.
More from LabourList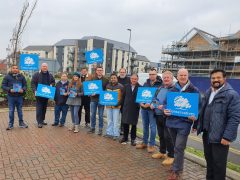 News
Conservative MP Jack Lopresti tweeted a crudely edited campaign photo of Tory canvassers over the weekend – and…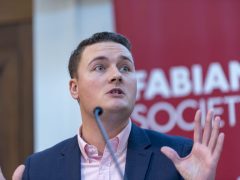 Comment
This was a big weekend for Labour and our mission to win the next general election. Having set…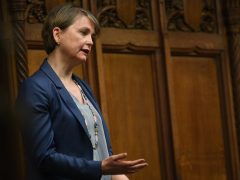 News
Labour's Yvette Cooper has described news that the government could deploy the military to prevent refugees crossing the…