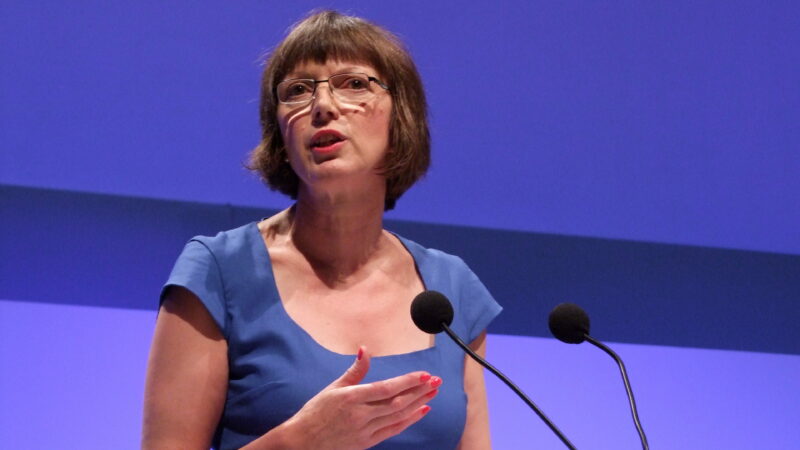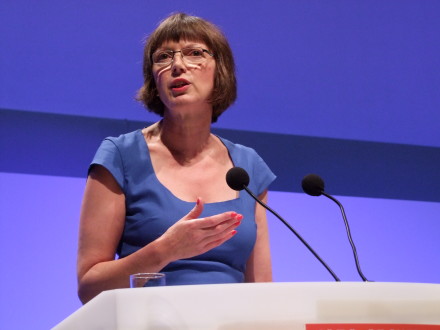 This is the full text of the keynote speech delivered at TUC Congress today by general secretary Frances O'Grady.
Congress
Formally moving the General Council's statement and campaign plan. And recording my thanks to the General Council and to all of you, delegates.
And of course to the President.
At a time when women have to fight hard for respect at work and on-line, we couldn't wish for a stronger champion.
Thank you Mary.
Well, what a year we've had.
An election result that shook the Conservative Party to its core.
A Labour Party on the ascendency.
And growing public support for our call for a new deal at work.
But first, I want to say a word about our brilliant emergency service workers.
Because, sadly, this year there has been cause to show that they are the best of us.
Our sympathy and solidarity goes to the families and friends of those lost and injured:
At Grenfell, Westminster, London Bridge and Finsbury Park.
And at a concert hall full of young music lovers in Manchester too.
And our pride and thanks go to those who helped.
The first responders, paramedics and emergency control room staff.
Our medics, nurses and hospital support staff.
Police and community support officers.
Our local government and security staff, who pick up the pieces when politicians fail.
And, never forget, our heroic firefighters – returning to that Grenfell blaze again and again. Putting their lives on the line to save others.
They are the best of Britain.
On behalf of the whole trade union movement:
I want to say thank you.
Now, when I last stood here in front of you here, the EU referendum result was just three months old.
One year later, the government still hasn't come up with a proper plan.
Like children who haven't done their homework.
Turning up at school on a Monday morning.
Fox, Davis, Johnson, Gove.
The Cabinet's answer to Grange Hill.
Playing up because they've got a supply teacher.
Pretending they're paying attention.
While messing about at the back of the class.
Yes, the clock is ticking on Brexit all right.
But the government still hasn't published any assessment of what it means for our industries.
Still no action plan to protect jobs.
And still no realistic negotiating strategy.
In fact, from what I hear, there's been plenty of offensive, but precious little charm.
Back home, the prime minister says that she will go on, and on and on.
And she is sticking to the same old script that she can get whatever she wants.
She can have the exact same benefits of the single market without playing by the rules.
That isn't a negotiating strategy.
That's a letter to Santa.
Unions live in the real world. We say, whichever way people voted in the referendum, what we need now is a Brexit that puts jobs, rights and livelihoods first.
The best way to do that is a proper deal with the EU.
Calmly thought through, and sensibly negotiated.
We support a transition period – not out of principle – but through pragmatism.
And during that time Britain should play by the rules.
It's common sense.
The government's hardly begun to sort out the divorce. So there's no chance that it's going to agree new terms for a transition in just 18 months.
The advantage is this:
Lorries aren't sat in Dover. Our nuclear sites stay safe.
The workers' rights, which unions fought for, hold good.
More certainty for investment.
And a breathing space to negotiate the best deal possible for the whole of the UK.
Our movement has some tests of our own for that future deal.
It must guarantee the rights of EU nationals who've made the UK their home – and those of Britons abroad too.
It must protect the Good Friday Agreement.
It must guarantee a level playing field for workers' rights. Now, and Index-Linked for the future.
Minimum labour standards which Britain is sovereign and free, of course, to build and improve upon.
And it must deliver frictionless, barrier-free, tariff-free trade and investment.
Because that protects good, skilled, export-linked jobs, that produce the wealth which funds our public services.
And, while I'm about it, here's another test.
No dodgy backdoor trade deals to sell off our NHS.
Including with a US President who seems to think that local protesters are just as bad as the neo-fascists marauding through their town.
Congress, let there be no mistake.
The trade union movement here in the UK stands with unions in the US.
We condemn those anti-Semitic, women-hating, white supremacist thugs.
And if Trump sets a foot on our soil, the TUC will be proud to lead a peaceful protest. And send a message: Donald Trump, you are not welcome here.
So the TUC and unions have set out clear tests for Brexit.
That's the shape of the best Brexit deal.
That's the Brexit deal working people need.
Staying in the single market and customs union would deliver it.
But, if there's a better way to deliver that deal, then I'm listening.
Some have said single market membership means accepting unfettered freedom of movement.
To them I say this:
Other members of the single market have different ways to manage migration fairly.
Like guaranteeing local people good job opportunities.
Like making bosses respect the rate for the job and union agreements.
Like raising the minimum wage and stamping out exploitation.
So why doesn't the UK government choose that?
And let me say this. We must never, ever fall into the trap of scapegoating migrants.
Migrants aren't the cause of low pay. Just like millions of other people, born and raised here, they are the victims of low pay.
And if the government really cares about pressure on schools and hospitals then there's a simple solution to that. Stop austerity. Stop the cuts.
So I challenge all political parties:
When it comes to Brexit, don't box yourselves in.
Don't rule anything out.
Keep all options on the table.
And put jobs, rights and livelihoods first.
Now tonight, MPs are debating the EU Withdrawal Bill.
And it's a chance to hold the government to account.
Will the government guarantee to protect and enhance workers' rights?
Rights won by unions joining together across borders, over generations.
I can't see it in the Bill today.
And that means that if this bill becomes law un-amended, the government can declare open season.
Our rights, open to attack at a stroke by this government, or any future government.
I know some say it won't happen. Even if it's not in the bill, the prime minister said on the record that she would protect rights.
But remember, this is the same PM who said she would crack down on zero hours.
Put workers on boards.
And tackle greed at top.
She hasn't kept a single promise.
So why should we trust her?
And she's got a Brexit secretary.
Who doesn't care about health and safety.
His response to the risk of workers' hearing being damaged by Big Ben's 120 decibel bell?
"Just get on with it".
So why should we trust them?
We put workers first.
We don't want to be the deregulated tax haven the government has threatened, if it doesn't get its own way.
So instead of presenting us with a Christmas list, the government should be:
Honest about what is at stake.
Practical about what is achievable.
And recognise that the EU referendum, while a victory for Leave, bitterly divided this country.
And that it's the government's job to show some leadership and to bring the country back together. Not rub salt in the wound.
But in truth, the prime minister's top priority isn't to defend Britain's best interests. The prime minister's top priority is to stop the Conservative Party falling apart.
That's why the rest of us have to step up to the plate.
Because our top priority is to fight for what's best for workers.
It's not easy but we have to make the case for a better way.
And stop this government's KAMIKAZE Brexit.
Whatever happens, we'll always have a big job to do.
Building towards the fair and equal society that we seek.
Organising for the world we want to live in.
In this movement, we're proud to be working people.
We know there's no such thing as an unskilled job.
Every job and every worker deserves respect and dignity.
Just this year we have seen the power of unions to challenge injustice.
When the last government brought in charges for employment tribunals.
Faced with a fee of over £1,000 pounds, claims fell off a cliff.
Not because bosses suddenly stopped behaving badly.
But because workers were priced out of justice.
We all know what happened next.
One of our unions
Picked up the cudgels.
Fought this government all the way to the Supreme Court.
And won.
On behalf of our movement – and for all the workers who now have a chance of justice:
Thank you Unison.
Only a union could have done it.
No other organisations have the nous, the mission or the money.
And that cash doesn't come from rich donors.
But from the solidarity of ordinary working women and men.
Giving a little bit out of their pay packets.
To build collective power and clout.
And help all workers.
As the world of work changes.
We've seen the same old exploitation wearing new clothes.
Tech giants.
More powerful than nation states.
Unleashing disruption across the globe.
With no care for human consequences.
Amazon – forcing shop floor staff to face a 14 mile trek every day.
Apple – sweating factory workers in China.
Uber – screwing drivers it pretends not to employ.
And not one of those companies pays a fair share of taxes.
But as someone once said, the best way to predict the future is to invent it.
And only stronger unions can invent the new deal at work Britain so badly needs.
Just this month we've cheered on the brilliant McDonalds workers in the Bakers' Union.
Out on strike for the basic dignity of fair pay, guaranteed hours and recognition of their union.
Brave young workers with the courage to win.
Proof that that, while we welcome Labour's pledge of repeal, that anti-democratic, anti-Trade Union Act won't stop us fighting for justice.
To coin a phrase: McStrike: We're Lovin' It.
Let's hear it for the Bakers, and all workers standing up for their rights.
Every time we expose another bad boss and organise.
That's more workers that know that unions are on their side.
More decent employers who won't be undercut by the bad.
And more pressure on the government to change the law.
We call the new deal we want our Great Jobs Agenda.
For a voice at work.
For fair and decent pay.
For guaranteed hours.
The chance to learn and get on in life.
Fair treatment and respect.
And a safe place to work.
Fair and reasonable demands, you would think.
But nowhere near reality, for many.
For workers who wait by the phone hoping for work.
Just as dockers once waited on the quayside.
No regular hours means scrambling to pay bills and rent.
And the boss doesn't even need to go to the bother of sacking you.
When he can deactivate you by app.
Precious little dignity.
Precious little control.
Treated as throwaway workers with throwaway rights
But I say this to bad bosses.
You've seen what this union movement has done in the past few years.
Exposing your nasty little schemes to avoid paying the minimum wage, holiday pay or sick pay.
Our eyes are on you.
Trade unionists are standing by your gates.
Talking to your workers. Organising.
Either you sit at the table with us.
And work out a better deal for your workers.
Or we'll see you in court.
And on the front pages.
Change is coming indeed.
This union movement – the working people of Britain – won't stand for it any longer.
We're taking back control of our working lives.
So this year, we're taking the Great Jobs Agenda to every MP.
Every council leader.
Every mayor.
And business too.
And asking them to sign up for great jobs.
The Great Jobs Agenda unites us all.
Take it into your workplace and use it to bargain and recruit.
Take it to shopping centres and leisure centres – wherever working people gather.
Show what unions can do.
And what better place to start the campaign than with our dedicated public servants?
A firefighter today earns two grand less in real terms than in 2010.
A midwife's pay has been cut by three grand.
A prison officer's – by nearly four.
And all the while, the pound in your pocket buys less.
Giving public servants the pay rise they deserve – that they've earned! – would add under 2 per cent on government spending.
And it would boost spending in Britain's towns and regions that need it most.
On October 17, public servants will rally on Parliament Square.
Sending a message to Mrs May:
Five million hardworking public servants need it.
The public backs it.
Now just tell the Treasury to get on with it.
And give public sector workers a pay rise.
I want to end with this.
All of us stand on the platform that the pioneers of trade unionism built for us.
This coming congress year is our 150th anniversary.
Imagine if our founders were stood here now.
I think they'd be proud of us.
But I doubt they'd be content.
And I'm sure they would ask us:
"What are you doing to make sure the movement is fit to face the next 150 years?"
You see, our founders were true innovators.
People who dared to make waves.
They shattered the conventional wisdom.
And built a movement that shaped two centuries.
They lived through one industrial revolution.
Our movement has lasted two more.
Now we stand on the cusp of a fourth.
Some call it the robot age.
When artificial intelligence will lead the way.
Making some jobs obsolete, yes.
But transforming millions more.
And workers will need new skills on a scale not seen before.
So unions have to change because capital changes. Because business models change. And because working lives change too.
We can reinvent a trade unionism that works for the digital age.
And that means we must pledge to become – once again – a movement for young workers.
The staff who serve your coffee, clean your hotel room, deliver your parcels and look after your gran.
The young mums and dads, punished with zero hours contracts and shift patterns that make planning and paying for childcare impossible.
They need unions – but most aren't in them.
Not because they don't share our values.
But because too often we seem too twentieth century. Too distant from their lives.
So we've spent these last 12 months stepping into the lives of younger workers.
To find what sort of union would work for them.
In our 150th year, we want to try something new.
Built from scratch. Co-created with today's twenty-somethings.
New ways to organise. New ways to network. New ways to win.
So that we become a movement for everyone once more.
We are the custodians of this movement.
For our working lives, it's in our care.
Before we pass the baton on.
To be a trade unionist is to remember, as the former Scottish miners' leader Mick McGahey once said:
We are a movement, not a monument.
So while we celebrate our past, let's fight for our future.
Let's stay true to our values but find the courage to change.
To grow.
To build.
And to win.
More from LabourList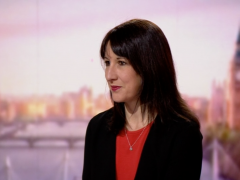 Video
Andrew Marr Show Rachel Reeves, the Shadow Chancellor of the Duchy of Lancaster who leads on Tory cronyism…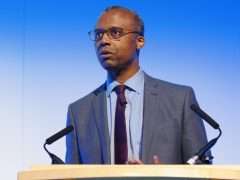 Comment
No matter your race, ethnicity or background, we all deserve fair treatment for the effort we put in.…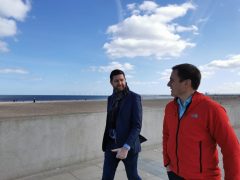 Comment
The elections coming up on May 6th are the biggest our country has seen outside a general election…