Labour today renews its attacked on the "rigged system" as it publishes research showing how the scale of Tory failure on tax avoidance has deprived Britain of new schools and hospitals.
As MPs return to the Commons after the summer break, shadow cabinet minister Peter Dowd said the cost of Tory "inaction" on tax avoidance represented £12.8bn, the equivalent of 21 hospitals or 365 schools.
The attack comes as Labour seeks to build on Jeremy Corbyn's anti-establishment message at the general election by tapping into public anger over the loopholes enjoyed by the "wealthy and the super-rich".
Dowd, shadow chief secretary to the Treasury, pointed to research from the independent Commons library before the finance bill which found that at least £12.8 billion was lost to the British economy from tax avoidance between 2010-11 and 2014-15.
The true figure for tax avoidance could be far higher because the Commons analysis uses HMRC's estimates that do not include international tax arrangements that cannot be challenged under British law, according to Labour.
"Tax avoidance is a scourge on society that undermines public trust and deprives our public services of the funds they desperately need, but the Conservatives have consistently failed to tackle it," said Dowd, the deputy to John McDonnell.
"The Tory government is tinkering around the edges and trumpeting new gimmicks while creating new tax loopholes that allow the wealthy and super-rich to avoid paying their fair share.
"Only a Labour government will take the necessary steps to tackle tax avoidance and offshore trusts and create an economy that works for the many not the few."
Estimated tax lost to avoidance, 2010-11 to 2014-15
                           Estimated tax lost (£ billions)
2010-11             3.5
2011-12             2.5
2012-13             2.2
2013-14             2.4
2014-15             2.2
Source: HMRC measuring tax gaps, 20 October 2016. House of Commons Research Library, 24/08/2017.
More from LabourList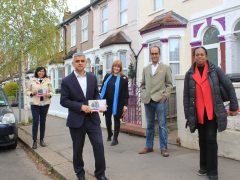 Comment
As Londoners head to the polls tomorrow, Labour sources are warning that they are "expecting a considerably worse…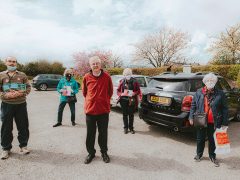 Comment
"People have realised that Wales can use its powers independently," Jane Hutt explains to me. "But Welsh Labour…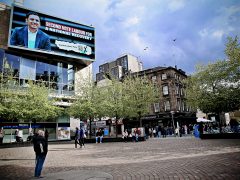 Comment
Labour started off in 1999 with every constituency seat in Glasgow, and it stayed that way until 2007,…