Yesterday marked the start of the first full week that working parents should, according to Tory ministers, be able to take advantage of 30 hours of free childcare.
The increase in free childcare from 15 to 30 hours was personally unveiled by David Cameron as the second promise on the Conservative Party pledge card in 2015. So you might expect the Tories to be shouting from the rooftops about such a flagship policy – an election promise to the people now delivered in office. Instead, in the days leading up to this week's introduction and the months before that, government ministers have been surprisingly shy about it.
On the only day he did decide to face the media on it, children's minister Robert Goodwill floundered so badly that he was blasted as "deluded or deceptive" by Eamonn Holmes. The support from Goodwill's boss Justine Greening's has been limited to a couple of re-tweets.
So what's going on? Well, a few months ago, when I was appointed shadow early years minister, I was inundated with emails from nurseries, charities and experts asking for help and telling me that the 30 hour childcare policy was a disaster coming down the tracks.
It was surprising even then that such a significant piece of public policy was being developed so far under the radar. As the launch got closer, people began to take more of an interest. First we faced the well documented problems with the application website, with parents trying to sign up for the scheme using a system HMRC had never properly tested and that remains blighted with technical issues.
We don't yet know the full scale of this system failure. We don't how many parents didn't get their codes, how much the government will ultimately pay out in compensation, or how on earth a system was designed which demanded that the parents of adopted children had to apply using their child's birth name. These are questions that need to be answered and I will be pursuing them as parliament returns from recess today.
The clear problems with the policy may start with the application system but they certainly don't end there.
For many childcare providers yesterday marked the beginning of a difficult period for their sector. The Tories simply haven't stumped up enough money to make their policy actually work for those who are meant to provide it. Statistics from the Pre-School Learning Alliance make for sobering reading. Some 74 per cent of respondents to their survey said their current funding from the government would not cover the cost of delivering the 30-hour free childcare places and 38 per cent did not believe their business would be sustainable in 12 months' time.
As I visit childminders and nurseries around the country it's clear the sector is largely driven by people who have built up small and often non-profit enterprises with a great passion for what they do – it isn't a sector driven by money and never will be. Just days after the Tories watered down their plans to tackle the excesses of corporate greed they introduced a policy that could lead to hundreds of small businesses closing their doors.
It's galling then to see research released by the New Economics Foundation this week which showed the scheme is so underfunded that in theory nurseries will have to pay their staff below the minimum wage to keep their businesses afloat.
According to the research, nurseries would have to pay their staff just £7.33 an hour just to break even. That is below the national minimum wage, so in order to stay in business and on the right side of the law, many providers are going to add additional charges for services like activities and food, meaning these hours aren't even free as the Tories' originally promised. These charges are going to hit the parents on the lowest incomes the hardest. It's easy to see two tier system opening up, where those who can afford to pay, do and those who can't, can't.
This is on top of the government restricting which parents are entitled to the 30 free hours, which freezes out those on low pay and low or unpredictable hours – not something the Tories mentioned when they promised the extra hours to all working parents at election time. The Social Market Foundation warned this weekend that the Tory version of free childcare is likely to be regressive – actually benefitting the better off more than the most disadvantaged families.
The full impact of the policy will become clear in the months ahead – but already damage is being done. Experienced nurseries, many graded "excellent" by Ofsted, are cutting their losses and walking away from the sector. Their potential to improve children's lives is sadly going with them.
We know how valuable early years education is, and an expansion in high-quality free childcare is good for parents, children and the wider economy. Sadly, the government's version falls far short. They might not want to talk about it, but we will.
Tracy Brabin is Labour MP for Batley and Spen and shadow minister for early years.
More from LabourList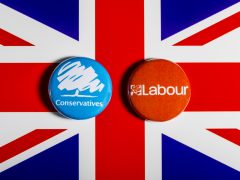 Comment
If you listen to some commentators, you'd think Labour are now destined to be the largest party in…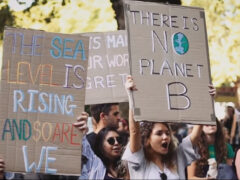 Comment
If the past two years have taught us anything, it is that there is still a lot of…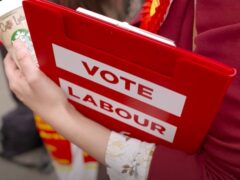 News
Aspiring Labour MPs can now apply for selection in all remaining seats without prospective parliamentary candidates, with the…