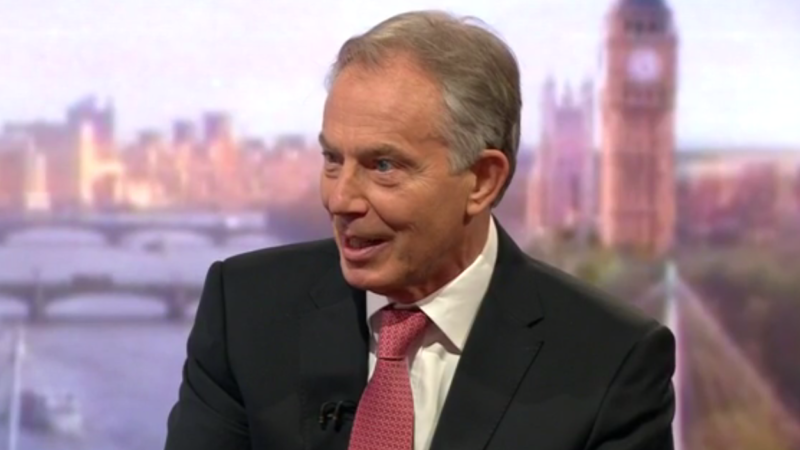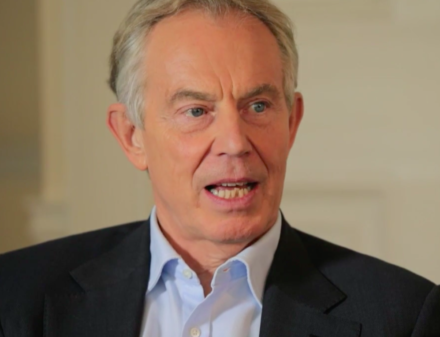 Tony Blair was right to speak out. That doesn't mean everything he was correct in everything he said but, when he warned that Brexit would not provide a "solution" to the country's problem, it was hard to disagree.
Blair's intervention yesterday, when he called for tough new controls on EU migration as part of an attempt to keep Britain in the trading bloc, was enough to get the juices flowing among his friends and critics.
It was, inevitably, the latter group that commanded most attention. Sir Michael Fallon, defence secretary, asked "I'm not sure where he has been… well I do know where he's been, he's been travelling the world".
The reaction on parts of the left hasn't been much more sympathetic either. Len McCluskey, general secretary of Unite and a far more considered voice than Tory attack dog Fallon, told Pienaar's Politics on FiveLive that the former prime minister was "as out of touch now as he was in 2004".
When Blair appeared on the BBC, in a follow-up to the first paper from his Institute for Global Change, it was to repeat his oft-stated view that Brexit will be a disaster as well as to start to suggest alternatives. The policy offer was simple but uncompromising and set out how he thinks new curbs on migrants – including demanding proof of a job offer and removing the right to open a bank account, rent a home or claim benefits if they did not earn permission to stay – would meet public demand for a step-change in immigration while allowing Britain to remain in the EU.
"If we put this case to people, maybe they will listen. If they don't – I accept it goes forward," Blair told the Andrew Marr Show.
"Brexit is a distraction, not a solution, to the problems this country is facing".
Maybe so. But the problem for millions of voters, of course, is the fact Blair presided over mass immigration from EU accession states when he decided to waive transitional controls on people coming from eastern Europe in 2004. By contrast, France and Germany implemented the controls, and Blair admitted in his autobiography that his administration was taken aback by the numbers of people who arrived on these shores. Yes, they came to work and contributed significantly to the economy, but their presence also transformed communities which were often struggling to get the public services they needed.
So how should Labour respond to TB today? You don't have to accept every word of Blair's analysis – and I don't – to appreciate that he has a role to play.
Labour's triple-election winner sees it as his role to speak out on what he describes as the "sledgehammer" of Brexit and, unencumbered by office, sees it as his role to do so.
With three terms of office behind him, Blair has much to offer Labour. He is the only person alive on this planet who has won a general election for Labour.
There is something, however, to the claim that he is out of touch on migration. By his own admission he didn't see the number of people coming 13 years ago and again, today, he is by definition arguing a minority opinion: that Britain should remain in the EU.
It is also diametrically opposed to that of Jeremy Corbyn and Labour's shadow cabinet: that the opposition respects the result of the referendum and wants to deliver a fair and socially just Brexit that defends the jobs and rights we hold dear.
So yes, Blair does have a right to speak out. He should be treated neither as a pariah nor Labour's salvation. The starting point for his crusade, however, that Brexit can and should be reversed is a precarious one for our party.
More from LabourList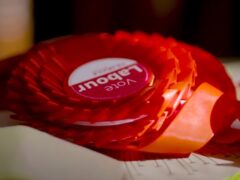 News
Left candidates in the elections for Labour's national executive committee have secured the strongest show of support from…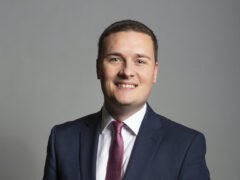 Video
Labour's Wes Streeting has accused Chancellor Rishi Sunak of returning to "Thatcher's sink or swim mentality" on jobs…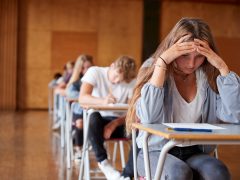 Comment
It's now 22 years since I took my A-Level exams, and yet I still often have nightmares where…