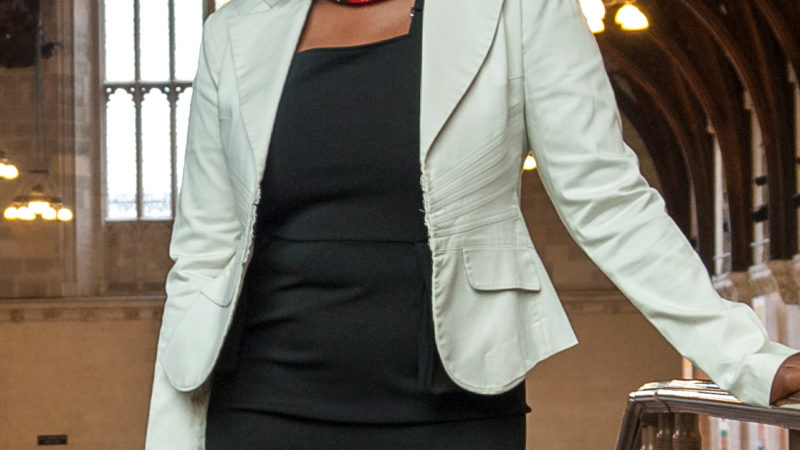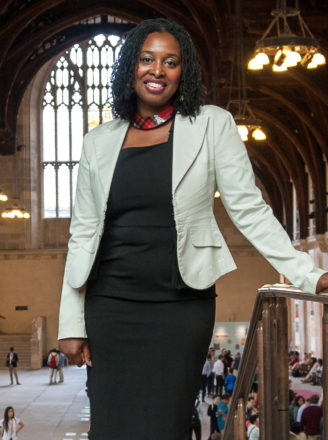 What a contrast there has already been between the Tory and Labour Party conferences.
Labour conference was full of enthusiasm, hope and positivity. I met members from all across the country, from all backgrounds, members who worked so hard pounding the streets in the general election. Our manifesto continues to be celebrated and built upon as a blueprint for a Labour government. Labour conference was an opportunity to prove that we, the Labour Party, are a government in waiting and we took it. It was truly a pleasure to be a part of.
In contrast, Conservative Party conference is just another example of how the Tories are failing the many, lacking in ideas and enthusiasm. The Tory manifesto is in tatters; new Labour research has shown that 40 per cent of its commitments have already been broken or shelved. Remarkably that's more than one a day since it was published. Theresa May's now one and only priority seems to be holding together her shaky alliance with the DUP to cling onto power.
Theresa May's desperate attempts to win support of young voters prior to their conference by announcing a freeze on already extortionate fees shows just how out of touch our prime minister is. She even had the gall to say that the election lacked debate, when she herself refused to participate in TV debates with Jeremy Corbyn.
The prime minister may apologise to Tory activists for calling an early election, which backfired massively. But what she should be doing is apologising to the general public – her arrogant decision to call a snap election cost taxpayers over £140m.
While Theresa May provides excuses for her mistakes, this government is failing on the most important issues including Brexit. We know that the government is no closer to making any progress, a view echoed by their EU counterparts, and their approach is putting the jobs and the economy at risk. The prime minister can't even keep her foreign secretary in check. Absolutely no one should be unsackable. All this does is highlight just how weak and fragile Theresa May's leadership is.
This all should come as no surprise as this government has a record of failure. Working families are set to be on average over £1,400 a year worse off by 2020 due to Tory failures, this all while the few at the top receive tax breaks. We have also witnessed a crisis in the NHS and social care, while there have been cuts to school budgets and our police. The Tories have all the wrong priorities.
And as shadow minister for women and equalities, I know only too well how this government is failing women and our diverse communities. This government is no friends to women, with 86 per cent of the burden of austerity falling on women. They also demonstrated their lack of commitment to equality by their recent decision to delay their audit into racial disparities in our public services.
Instead of fixing these mounting problems the Tories are busy plotting against each other and squabbling amongst themselves. But while the Tories fail to act, we have shown ourselves ready to step in.
Our open, inclusive conference showed people what a Labour government would look like. An example of a costed policy is to tackle the problem of period poverty, where many women from low income backgrounds cannot afford basic sanitary products. I was delighted to announce that a Labour government will offer free sanitary products in secondary schools, foodbanks and homeless shelters.
Whether it was the announcement of real investment in further education and lifelong learning, speaking out in favour of rent controls to tackle rising costs, or fixing the broken system of social housing and giving tenants a proper voice, Labour's conference announcements added to an already stellar manifesto. These are real solutions to real problems, something the Tories cannot offer.
The inspiring Labour conference sent a clear message that Labour is ready for government. Ready to tackle the problems facing this country, ready to deliver a new progressive relationship with Europe and ready to deliver a fairer, more equal society. The public deserve nothing less, yet we have ended up with a weak Tory government led by Theresa May who has no plan, no majority and no legitimacy.
I echo Jeremy Corbyn's sentiment that if the government are unable to rise to the occasion and get on with the job, they should step aside and let the Labour Party lead the way. While the Tories falter, Labour is now well and truly a government in waiting. Willing to be a government of the many and not the few.
Dawn Butler is shadow secretary of state for women and equalities and MP for Brent Central.
More from LabourList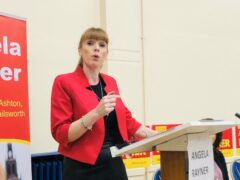 Daily email
Boris Johnson has said that the UK is "now seeing a second wave coming in". The Prime Minister…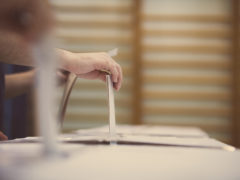 News
Labour MPs and pressure groups have joined forces to launch a new campaign that will build support for…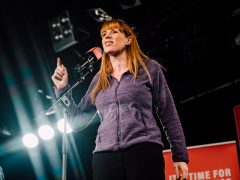 News
Deputy leader Angela Rayner has declared that the Labour Party is "offering the country the leadership it needs"…