Unless there is a radical re-think of how we sentence our prisoners, the criminal justice system will collapse.
Since 2010 the prison population has risen and re-offending rates remain high. With 86,598 people imprisoned in England and Wales as of Friday, we have one of the highest prison populations in Europe – and it is even higher when accounting for Scotland and Northern Ireland also.
What's more, of those prisoners released between October and December 2015, 30 per cent went on to re-offend within a year. With the recidivism rate remaining at a steady high, it is clear that the current prison system is in dire need of reform.
The evidence is damning. The chief inspector of prisons says that no young offender institution or secure training centre in England or Wales is safe to hold young people.
The view of adult prisons is equally damning, with a 38 per cent increase in assaults on staff, suicides doubling since 2013 to 113, and 21 out of 29 local and training prisons rated poor or not sufficiently good for safety.
None of this is helped by staffing levels in many jails that are too low to keep order and maintain standards, with drugs, debt, bullying and self-segregation by prisoners looking to avoid violence commonplace. One in five prisoners have developed a drug habit.
Perhaps the government should look to our European friends and take heed of their prison systems and low recidivism rates. The Nordic countries are particularly effective at reducing re-offending – and it's not by coincidence that they all take a rehabilitative approach to imprisonment.
Norway attributes having some of the lowest re-offending rates in the world to their approach of "restorative justice", where they focus on tackling what caused the crime instead of punishing it. Likewise, Finland see the removal of freedom as punishment enough.
Both have prison systems which are open and liberal, with inmates given the opportunity to take up paid work within the prison or study for qualifications. Inmates also participate in vocational activities which can provide them with the discipline and skills to help them lead successful lives upon release. Since undertaking a rehabilitative approach, both countries have seen their crime and reoffending rates drop drastically.
There is a lot that Britain could learn from its Nordic neighbours. Their rehabilitative approach is consistent. In Britain we have had four different justice secretaries in the space of two years, each with a differing opinion on the punishment versus rehabilitation debate. With such political uncertainty in such a vital policy area, prisons are becoming increasingly unstable places. As a result we have seen record increases in the levels of prisoner-on-prisoner violence, rioting and even self-harm amongst the prison population.
Not only has prolonged and punitive imprisonment proven to be ineffective in cutting crime, it is also costly to the British taxpayer. On average it costs £35,182 a year to imprison one person. If we sit back and allow recidivism rates to increase, we are essentially wasting money which would be better spent in areas such as health or defence, which year-on-year are seeing their budgets cut.
Another method which could be utilised in order to cut unnecessary spending is electronic tagging. The Prison Reform Trust found that shorter prison sentences are less effective than the likes of community service when it comes to reducing re-offending.
Therefore it would be wise to make better use of electronic monitoring in conjunction with community service for minor offences. That way offenders are given a goal and have to stick to it, and Britain can save on precious resources.
As it stands, we are set to continue to waste money on a system which does not work. In the majority of cases, inmates will leave prison and will have to be reintroduced into society.
Britain has an option. We can either continue in this costly, vicious cycle of not addressing offenders' criminogenic needs and leaving them at high risk to re-offend upon release. Or we can invest in a strategy of prevention where, yes, offenders are brought to justice, but are also given the opportunity to learn from past mistakes and use their time away from society to better themselves.
That way upon their release, communities feel safer and these individuals are able to become productive members of our society. Tony Blair was correct when he said we must be tough on the causes of crime. But we must not forget that the people we are imprisoning are exactly that – people.
Christopher Evans is MP for Islwyn.
More from LabourList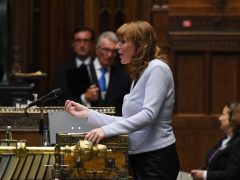 News
Angela Rayner has said Boris Johnson was either "negligent or complicit" over the sexual misconduct allegations made against…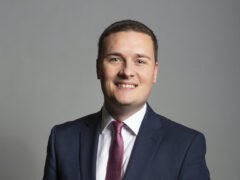 Comment
This weekend, I marched through the streets of Tredegar to celebrate the memory of Nye Bevan. It was…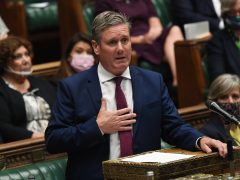 Daily email
"It's realistic." That was Emily Thornberry's assessment of Keir Starmer's announcement yesterday that a Labour government would not seek to…