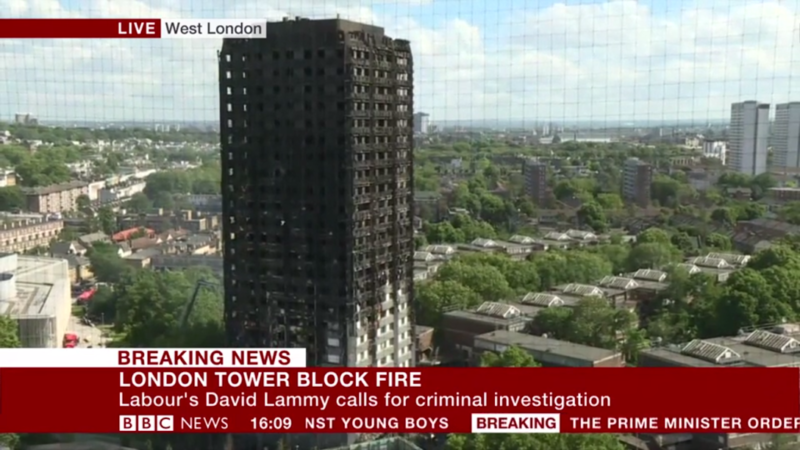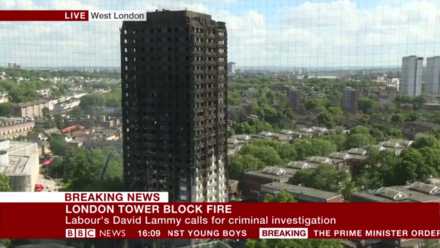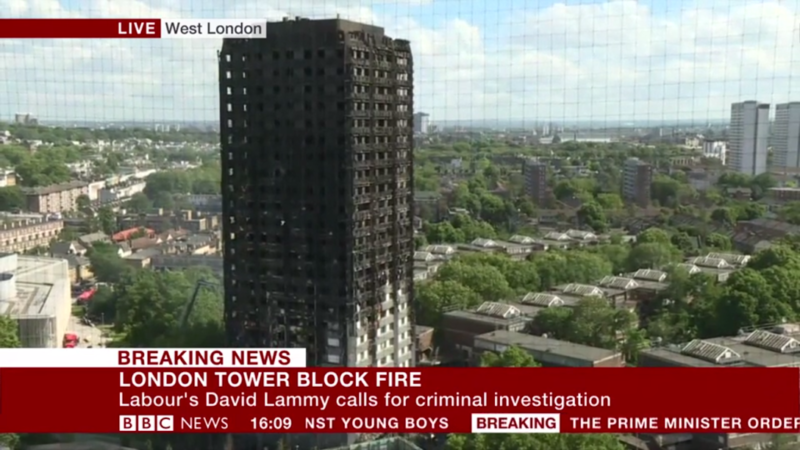 Jeremy Corbyn will today demand £1bn from Philip Hammond's Budget to fund the purchase of sprinklers for council flat blocks in a hard-hitting speech linking the Grenfell Tower tragedy to tax avoidance.
The Labour leader will join John Healey to call on the chancellor to fund the retrofitting of sprinklers in all council and housing association tower blocks as well as leading a fresh attack on the "cruel and failed economic ideology" of austerity.
He will also highlight the Grenfell blaze in West London, where an estimated 80 people died – the final number is unconfirmed – which Corbyn and Healey describe as a "national disaster".
In a move which could trigger controversy, Corbyn also uses the fire to argue that the Tories are "callous and indifferent to working class concerns".
Corbyn's language echoes that of John McDonnell, the shadow chancellor who, in the aftermath of the blaze, said the people who died were "murdered" by "political decisions".
The local Kensington and Chelsea council's chaotic handling of the survivors prompted fury in the community and Nicholas Paget-Brown, Tory leader of the authority, subsequently stepped down.
Today Corbyn will request more cash for safety and say that only one in 50 tower blocks have sprinklers and say councils have been "denied funding".
"The government is failing to learn the lessons from this tragedy. I urge the chancellor to use the Budget to urgently provide the funds needed to retrofit sprinklers, ensuring people in thousands of tower blocks across our country are living in safety and with peace of mind.
"The Grenfell Tower fire was an entirely avoidable human disaster that must not be repeated."
He will also ask how so many lives could be lost in one of the richest parts of Britain.
"The Grenfell Tower fire shocked the whole country. A 24-storey tower block subsumed in flame; whole families, adults and young children alike, trapped inside the tower with no chance of escape. The scenes inside that tower would have been unimaginable hell," he is due to say.
"Firefighters entered the burning building nonetheless, at huge risk to themselves, saving many lives, but far too many – at least 80 people – were beyond rescue.
"People simply did not believe that such a horrifying event could take place in 2017, in Britain's  richest borough, in the 5th richest nation on earth.
"But tragically it didn't happen by chance, but because of shockingly avoidable political decisions, driven by a cruel and failed economic ideology… While people are living in potential death-trap homes without essential safety protections such as sprinklers, it is an obscenity that we have super rich elites and major corporations who are allowed to avoid paying their taxes."
Healey, the shadow housing secretary, will say: "Grenfell was a national disaster which demands a national government response. Five months on, residents in high rise blocks need to know their homes are safe, yet ministers won't act."
More from LabourList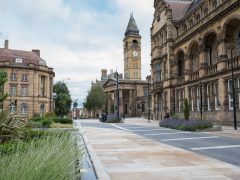 Comment
Labour won a historic by-election in Wakefield, our first such victory since winning Corby in 2012. This success…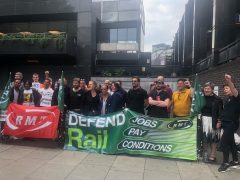 Comment
The general secretary of the RMT has, within the space of a week, become a television hero. It…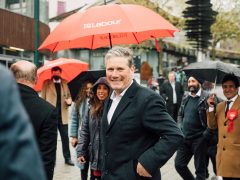 Daily email
"They know they are out of ideas and they are out of touch – and if they had…