Fracking locks Britain into an energy infrastructure that is based primarily on the use of fossil fuels. This is why Labour is committed to sustainable energy and would implement a total ban on fracking, if we came to power. Alongside this, Labour is the only party capable of winning power that will adhere to the recommendations set out by the committee on climate change, which says that Britain must not depend on fossil fuels to power the country by 2030.
The Tories are planning on going ahead with fracking in our national parks and local communities across the country and have broken their promise to be the "greenest government ever". David Cameron's 2010 election slogan, "vote blue, go green" has proved to be just that – just words that lost all sincerity after repeated failures on fracking, air quality and flood defences.
The government's failures on our environment are characterised by the fact that it presses on with fracking programmes, despite most of the 1,300 trillion cubic feet of gas being inaccessible. Due to Britain's tilt and the folding of the geological strata along the Atlantic tectonic plate 55 million years ago, the fuel deposits supposedly ready to be obtained by fracking are in small, unreachable pockets.
Dr James Hansen, an adjunct professor at Columbia University's Earth Institute, said recently that the cause for the acceleration in volumes of atmospheric methane from 2006 was due to fossil fuel mining and hydraulic fracturing (fracking). This has removed the hope scientists had of removing much of the Earth's energy imbalance as methane growth has re-accelerated, due to an increased volume of available natural gas from fracking, and an increase in the total greenhouse gas climate.
It is now absolutely imperative that, as a country, we do not make these problems much worse for ourselves and the world, as the total volume of greenhouse gases in the atmosphere is now back to 90 per cent of its peak value, after it fell by 30 per cent in 2000. Therefore, the only way to possibly reverse this growth trend is to begin a process of phasing out fossil fuel CO₂ emissions with a "rising carbon fee", to be implemented globally. While some may dub the idea of a global "rising carbon fee" overly ambitious, COP21 showed both the need and the will that exists between many major powers that phasing out fossil fuels should be acted upon immediately and that the subject is no longer up for debate.
It has become clear that those who oppose taking action to curb climate change have engaged in a misinformation campaign against overwhelming expert consensus. In 2013, John Cook published a paper which showed a 97 per cent consensus on human-caused global warning in a peer-reviewed literature. The consensus was that methane absorbs heat from the sun and warms the atmosphere so should be considered a greenhouse gas. Further, methane, as a primary component of natural gas, is 84 times more potent than CO₂ in the first 20 years after it is released into the atmosphere which has led to the fact that 25 per cent of man-made global warming we are experiencing today is caused by methane emissions.
All of this combined with a report by the Imperial College UK Energy Research Centre, makes it clear that significant shale gas production in Britain will not get underway until well into the 2020s. It is therefore not only environmentally damaging to go ahead with a fracking programme in Britain, but is also unfeasible to actually generate any significant energy benefits. Labour are the only party capable of governing that would ban fracking and make serious moves towards phasing out fossil fuels completely by 2030.
Fabian Hamilton is MP for Leeds North East.
More from LabourList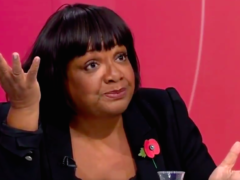 News
Shadow Home Secretary Diane Abbott has said that ending freedom of movement on 31 October "will create chaos,"…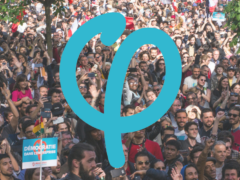 Comment
"Qu'ils s'en aillent tous!" – Jean-Luc Mélenchon In the centrist imagination, "populism" is understood as a caustic, anti-democratic…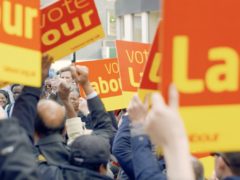 Comment
In my previous article on trigger ballots, I wrote about how it has become much easier to "trigger"…