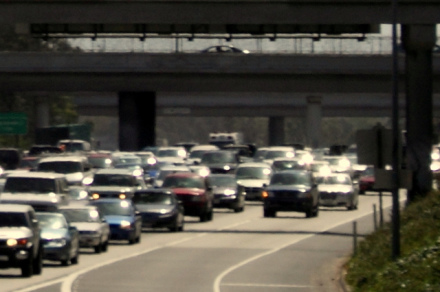 Labour's approach to employment must go wider than just the repealing of anti-union legislation. Of course, scrapping Thatcher's laws is vital, but there are other challenges and opportunities that must be considered as part of any strategy.
At the forefront is the gig economy. Its ranks are growing so how do we ensure its workers have an equal standing; and how can unions best organise?
Jeremy Corbyn has unequivocally condemned zero-hours contracts and pledged "next time we are in government we will ban them."
Soundbites and attacks on employers such as Sports Direct – Corbyn also said its boss Mike Ashley makes "Scrooge look like a good employer" – are all well and good. However, we need some meaningful thinking if we are to truly establish ourselves as the party for the workers in the 21st century and rid the country of a conservative ideology that allows inequality and capitalism without a conscience.
In terms of the gig economy and Labour's stance on it, what is important for policymakers to consider? Here are some points I think vital:
1. Workers in the gig economy must be given the same status as those in traditional employment.
This refers to legal terms but also in the way in which they are treated by their employers. While their terms of engagement may be different, some rights must be granted that provide protection against inequality, exploitation and insecurity without compromising the flexibility that suits both business and workers.
This will require a root and branch overview of the PAYE and national insurance system to prevent employers – and to some extent, workers – avoiding paying these by using the disingenuous argument that a worker is not a real employee.
Employers must also take responsibility for engaging gig workers in the same way as they do other employees. Often, I hear of companies not wanting to manage and engage with people for fear of compromising their "employment" status. This just reinforces people's inequality and isolation, creating a feeling they are second-class citizens.
2) We need to be honest in our appraisal of zero-hours contracts and recognise they have a place in the labour market.
Some of the demonising of zero-hours contracts – seen as the tool of the worst kind of employer – is entirely valid. However, there are situations where they can benefit a worker, particularly when he or she values flexibility and the freedom to work at times that suit them.
Certain things need to be in place for them to be effective: a mutual agreement that zero-hours is the right arrangement for both sides; acknowledgement that flexibility works both ways so it's not just a case that someone must turn up when told; and an option for an alternative that does not include dismissal should the arrangement become one-sided.
Employers wishing to use such contracts should also be required to undergo a verification process – submitting the plans for using zero-hours contracts and how they would be applied – to an external body for certification.
3) Unions must devise a strategy to appeal to gig workers.
Many unions are addressing this and have various innovative strategies underway. But we cannot ignore the fact that union membership in Britain has been on the slide for many years – only 29 per cent of workers are now covered by collective bargaining. It's a worrying trend since unions have a major and valid part to play in the workplace.  
Rebecca Long-Bailey, the shadow business secretary, promised at Labour conference to roll-out sectoral collective bargaining and to guarantee unions access to the workplace. But how does this reach out to gig workers? Perhaps unions – and Labour – might have to concede that traditional collective bargaining is not always the ultimate prize.
So what is the alternative? A refreshed labour movement model that offers gig workers a way of interacting with their union using the technology on which so many of them rely for jobs.
To make joining up more attractive, unions could offer:
Tailored services such as vehicle insurance for an Uber driver or access to a van maintenance package for an Amazon courier.

A new way of organising to suit a group of workers whose lives are more fluid and whose days are spent in isolation. Unions could aim to create networks where people can support each other online and in person.

Continued lobbying and pressuring of politicians to acknowledge that gig workers' needs are different but require some kind of "worker" status to prevent exploitation. That status might be different to other employees on the payroll – and it might not involve collective bargaining.
Labour and its trade union partners now have a fantastic opportunity to think differently about employment and the ever-changing world of work. Let's be brave, challenge the norms and shape policies now that help us prepare for the future.
Andy Cook works in industrial relations and is a Labour activist in Sutton and Cheam. 
More from LabourList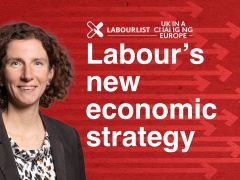 Video
Anneliese Dodds set out Labour's economic strategy at a LabourList and UK in a Changing Europe event this…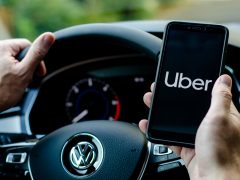 News
Andy McDonald has called on the government to legislate after a Supreme Court ruling found against the "bogus…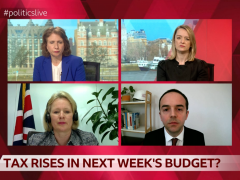 Video
Shadow Treasury minister James Murray has suggested that the Labour Party would not support any tax increases in…