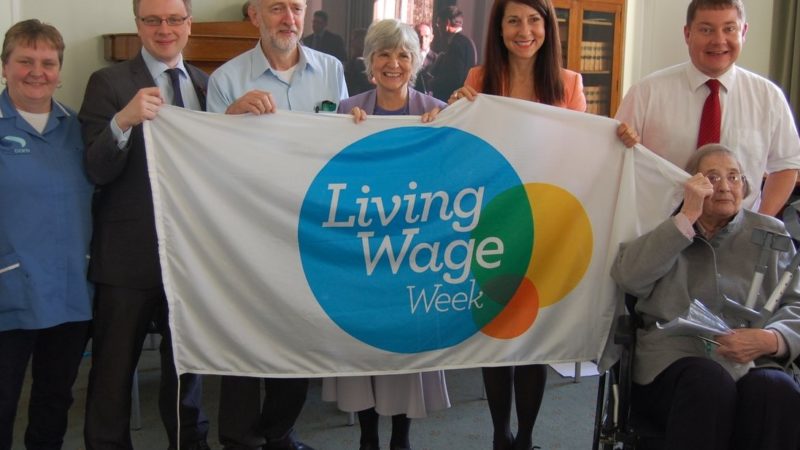 Everyone deserves to earn enough to live on, not just survive. Unfortunately, too many people across the country are still struggling to make ends meet after a hard day's work. One in five workers – more than five million people – currently get paid less than the real living wage.
The Tories repeatedly tell us that they want to "make work pay", but they have presided over a crisis of low pay, stagnating wages and soaring poverty. Four million children in Britain live in poverty, two-thirds of them in households in which at least one person works. The importance then of the living wage campaign, spearheaded by Citizens UK, should not be underestimated.
This Living Wage week, it is more important than ever that the Labour Party continues to champion the real living wage – a salary independently set to meet the actual cost of living. The Conservative government's so-called national living wage, which doesn't even apply to those aged under 25, is nothing of the sort.
Despite its wealthy image, Islington is the 24th most deprived local authority area in the country. We are determined to make our borough a fairer place for all. Alongside helping local people into work – we have assisted 3,800 people into secure jobs since 2014 – tackling poverty pay is at the heart of what we do.
I am proud that, in 2012, we became Britain's first accredited living wage local authority, securing the living wage, uprated each year, for all our own 5,000 staff and apprentices. The decision to lead the way was driven by our Fairness Commission, another first. There are now more than 30 others across the country. It helped us focus our incoming Labour administration squarely on tackling poverty and reducing inequality.
Five years on, we are this week going further by becoming Britain's first living wage commercial landlord. We will insist that all new tenants in the 60 or so commercial properties we let commit to paying at least the London living wage to all their staff working in our buildings.
In order for Labour to continue to lead the way on the real living wage, we need more Labour councils to sign up with the Living Wage Foundation to become accredited living wage local authorities. This isn't easy, given the massive ongoing cuts imposed on councils by the short-sighted Tory government. Islington council has seen its core government funding cut by 70 per cent in the space of a decade since 2010. However, paying the living wage is the right thing to do and can actually help organisations to save money through better staff retention and increased productivity.
Beyond sorting out a living wage for all of our own staff, councils and bodies like the Greater London Authority can become Living Wage Friendly Funders, as we have in Islington. Our charitable grantees are required to pay the real living wage to their staff, and we are persuading other grant-givers to follow suit.
We can build a living wage requirement into our procurement processes to spread the benefits of paying a fair wage through the power of public procurement – 98 per cent of Islington council's contractors now get at least the living wage, including all of our 500 homecare workers.
We can work with our local business communities to encourage them to become living wage employers – something we are doing by creating living wage business ambassadors in Islington. We recognise that hearing from some of the 118 businesses in the borough who have made a success of the living wage themselves can be more persuasive than lectures from the local authority.
Premiership football clubs in our patches, like Arsenal in Islington, need to be convinced to step up to the living wage plate too. Finally, we can use our pension funds to lobby the FTSE 100 firms in which they are invested to go living wage. From civic leadership to shareholder activism, there are more levers at our disposal than we sometimes realise.
Labour has a long and proud history of fighting the scourge of working poverty. From introducing the minimum wage in 1999, to Jeremy Corbyn's announcement this year that a future Labour government will introduce a real living wage for all workers.
For those receiving it, the real living wage can mean quitting that second job, getting some sleep at last and spending more time with the family. Not least in the run-up to Christmas, it can make coping with the rising cost of living that little bit easier. By working, people ought to be able to earn their keep. The dignity of work must lie at the heart of how Labour strives to make our country fairer for the many, not the few.
Andy Hull is executive member for finance, performance and community safety at Islington council.
Living Wage week runs until Saturday.
More from LabourList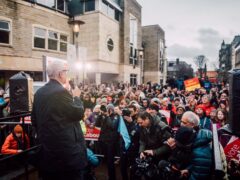 Comment
Every conversation in the Labour Party with someone you haven't seen since December 12th begins with "how are…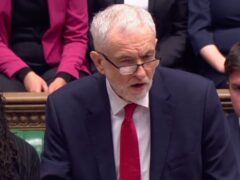 Comment
A lot has happened in the run-up to this session of Prime Minister's Questions, which is the last…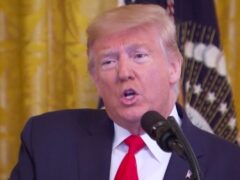 News
Labour leadership candidates have swiftly criticised the so-called "peace" plan for the Middle East that was put forward…