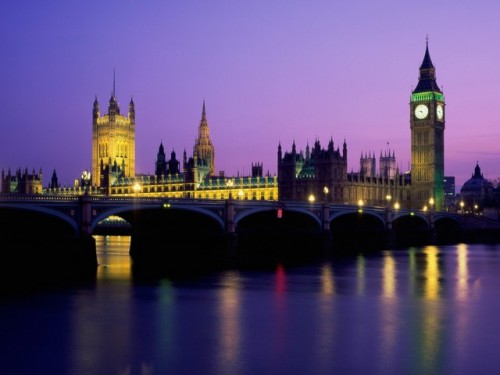 The Harvey Weinstein scandal has sent shockwaves rippling across the Atlantic and they have now reached parliament. For the first time, light is shining into the darkest corners and what we can see is, quite frankly, very ugly.
The fact that any man, let alone a minister, needs to be told that asking members of staff to buy sex toys represents sexual harassment is certainly depressing. Yet Mark Garnier, a Tory minister for international development, described the incident as "high jinks" and the "sugar t***" comment he made to his then aide as part of an "amusing conversation".
No Mr Garnier, those comments are about as funny as Donald Trump. The crisis for the Tory party shows no signs of abating with Sir Michael Fallon resigning last week while saying vaguely that his conduct had "fallen short" in the past.
The problem is not limited to the Conservatives. The brave interview given by Bex Bailey, a former member of the NEC and committed Labour activist, shows this a problem for Labour too. MPs and members rallied to show their support and solidarity for her across the spectrum. Stella Creasy, Jess Philips, Sarah Champion, Yvette Cooper, John Mann, Angela Rayner and others have all acknowledged Bex's courage.
Jeremy Corbyn was quick to praise Bex's "incredible bravery" and promised to launch an independent investigation. Bailey responded on Twitter that she "spoke out in hope that policy, process & culture will change. Independent agency to report to is vital."
Her rallying cry for change is one that must be heeded, especially if Labour is to be taken at its word that it stands for equality and fairness for all.
Many reports on sexual harassment in parliament have made one of three bad points (or in the worst cases have made all three). Firstly, it is happening everywhere and parliament isn't worse than anywhere else; secondly, that it is difficult to discern the line between fumbled passes and sexual harassment ; or thirdly, that the current crop of women needs to realise things used to be so much worse. These critiques fail as they assume these are relationships of equals and, as such, we should not interfere.
It is especially egregious for those involved in politics to fall foul of laws on sexual harassment and assault. A considerable amount of time is spent by MPs and peers discussing policy changes with the aim they are enshrined in law.
It is an odd kind of mental dissonance if MPs and peers act as though they believe they are above the laws that they themselves have been debating and enacting. Labour is fundamentally a party that prizes its values. It corrodes our sense of integrity if we are comfortable talking about our values without displaying sufficient commitment to live by them.
The notion that it is hard to tell the difference between a ham-fisted attempt at flirting and sexual harassment is a bizarre one. For anyone genuinely confused, you can do no better than to see what Sean Jones QC wrote on Twitter. If you really think this means you cannot flirt or ask anyone out then you have been doing it all wrong.
For those who say that things used to be worse, that is not necessarily true. Sexual harassment is often about imbalances of power rather than sex or sexual attraction.
The acceptability or otherwise of sexual harassment is tethered to the fact there are not enough women in powerful positions in our society. The World Economic Forum's equality league table shows that Britain has slipped from 9th place in 2006 to 15th this year.
There is also the ticking time-bomb of mandatory gender pay reporting for organisations employing over 250 people. Be prepared to see evidence of the true extent of the gender pay gap in early April 2018. In a society that values money and possessions, the failure to pay women their worth is a reflection on how we value them. Progress has to be fought for, now, and in the future.
Labour should not make the mistakes of the Tories and the Liberal Democrats by avoiding change. We must establish rigorous and independent complaint processes that provide proper protection for people who are sexually harassed and bullied. Any independent complaints body has to be separate from the party and there has to be an understanding that the party will listen to and implement its recommendations.
We must go further still and make it clear that this type of behaviour has no place within our party. Whilst the most serious cases will require police support, we must not avoid our responsibilities as a party to stamp out this behaviour. This means training party members and officials on how to create cultural change and making it stick. If members repeatedly fail to follow warnings about sexual misconduct, then the party should consider expulsion.
Bex Bailey's bravery has given us an opportunity to get this right. Let's not waste it.
Sara Ibrahim is an employment and commercial barrister and vice-chair of the Fabian Society.
More from LabourList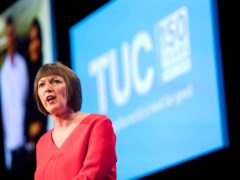 News
Frances O'Grady has a demanded a "pandemic-scale intervention" to combat spiralling energy bills after analysis revealed that annual…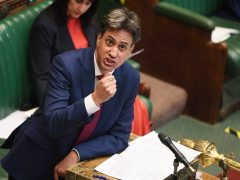 News
Ed Miliband has declared that the Conservatives are "missing in action" on the cost-of-living crisis after the government…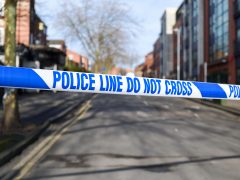 Comment
90 minutes into what felt like the millionth Tory leadership hustings, Rishi Sunak uttered the words of a…