Today is Budget day. And, if reports are to be believed, then the Tories might be preparing to fail in the first priority of any government: the defence of the realm.
Rumours that defence cuts could see us lose up to 1,000 Royal Marines, one of our most elite units, have reached fever pitch in recent weeks. And it gets worse: the amphibious transports that deploy them, HMS Albion and HMS Bulwark, are also at risk of the chop.
Those cuts formed the backdrop for my debate on Britain's amphibious capability today, which saw MPs from all parties lining up to condemn the government for considering such a reckless decision.
The government's first duty is to keep us safe. For those of us who have had the luxury of growing up in an era of relative stability, it is a function that can be easy to take for granted.
But, as the Remembrance services across the country earlier this month remind us, our country and our families have not always been so lucky.
Today, beneath the surface, our world is in flux. The post-Cold War consensus is beginning to disintegrate and, as we prepare to leave the EU, Britain is on a journey to discovering and asserting our new role in the world. Post-Brexit our influence and our capabilities are more important than ever.
Which is why the timing of the government's mini-defence review, which increasingly seems an excuse to cut our Armed Forces, is so alarming. At this moment we should be looking to broaden our capability, not to narrow it. To invest in our Armed Forces, not to run them down.
Instead we are seeing widespread speculation on the future of our amphibious capabilities. These cuts would be a disaster for our Armed Forces and would put our ability defend our interests and our allies at risk.
Our Royal Marines are a truly elite fighting force. Such is their training and ability that they make up 46 per cent of our special forces recruits, despite only making up 4.5 per cent of our infantry. And the amphibious landing platforms that support them are incredible and indispensable pieces of kit, capable of landing hundreds of troops direct from the sea with kit, supplies and support vehicles.
We are getting mixed signals in the media about the commitment of Gavin Williamson, the new defence secretary. In fact, we have seen the embarrassing spectacle of two contradictory exclusives, in two different newspapers, in just two days. It defies belief that we find ourselves in a position where people's faith in the long-term security of our Armed Forces can be shaken or secured depending on whether they reach for the Daily Mail or the Sun.
And the feeble, prevaricating response from the Ministry of Defence in my debate yesterday will provide little reassurance.
Today is the chancellor's opportunity to put the speculation to rest, show he understands the challenge and is prepared to properly fund our Armed Forces to ensure that they have what they need to keep us safe. Anything less will be a dereliction of the government's first duty.
Ruth Smeeth is MP for Stoke-on-Trent North and Kidsgrove.
More from LabourList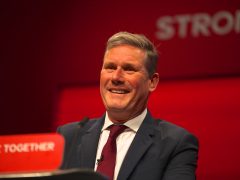 Daily email
Since becoming Labour leader, Keir Starmer has made consistent efforts to show that he is not Jeremy Corbyn…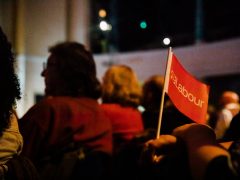 News
New guidance issued by Labour for selecting parliamentary candidates ahead of the next general election is set to…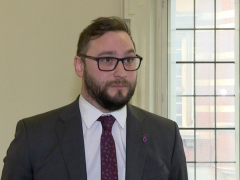 News
Christian Wakeford today defected from the Conservatives to the Labour Party. Some have wondered whether his politics fit…