Labour conference was right to block a vote on membership of the single market. Had it voted in favour of staying in the trading group, the party would have shed most of the support it picked up at the last general election. The turning point of the 2017 general election campaign was not Labour's policies on austerity and the economy, as popular as these were, but the late inclusion in the election manifesto of the bold statement "freedom of movement will end as we leave the European Union".  
That was the moment when workers began to see Labour as a serious and viable alternative government and was rewarded with increased support. Workers are not fools; they know that promises of re-nationalisation and borrow-to-invest are pie in the sky if the we remain inside the single market.
The fact that some EU member states have been able to provide state aid on some occasions is not proof that state aid is not incompatible with membership of the single market. According to The Observer, the EU Commission has estimated that its history of exemptions shows that "more than three-quarters of submissions for state aid have been waved through" which means that one in four are rejected, a high rate of knock-backs.
When you take into account the fact that member states would not ask for an exemption unless they thought it is likely to be granted, then the refusal rate is far more inhibitive than first meets the eye. The very fact that state aid is considered an "exemption" and not the norm should ring alarm bells to anyone who wishes to use state aid as a lever to revitalise our industrial base.
Similarly, with nationalisation, permission has to be sought from the EU whose interests need not, and frequently do not, coincide with our national interest.
The British people can vote for a Corbyn-led Labour government in droves at the next general election but, when it comes to state aid and nationalisation – the two main pillars of Labour's industrial strategy – we have to ask permission from the EU if we are to remain in the single market.
Add to that our inability to run a national deficit outside that decreed by the EU's growth and stability pact and you will have an idea of the insurmountable obstacle placed by the single market to implementing most, if not all, of Labour's manifesto commitments.
The question that Labour party members must answer is why should our plans of revitalising the economy and ending austerity be put at the mercy of un-elected and accountable EU bureaucrats who are not answerable to anybody, and certainly not to British people.  
Economists who find mystifying the current combination of low unemployment rates – the lowest for 42 years – and the inability of wages to keep pace with inflation need look no further than the large pool of labour from an EU plagued with high levels of unemployment.
Such a dampening effect on wages and conditions will be removed once we are out of the single market. But there is more to the freedom of movement than that: it hollows out the other countries of their most vital asset, labour power.
Is it right that the fifth-largest economy in the world should entice doctors, nurses, engineers and IT professionals to come here when they are needed in their own country?
Who is to build up the economies of these countries if their skilled workers decamp to Britain? Far from being internationalist, the freedom of movement is selfish and nationalistic.
In the 1840s, Britain was importing grain crops from Ireland, enough to feed the a starving population there because colonialist adults in Britain thought they were more entitled to corn than hungry children. Today we are inflicting a deprivation of skills and talents on countries inside and outside the EU. Is it right that we should go round recruiting nurses from countries that have a concentration of nurses per 1,000 people that is a fraction of our own?  Internationalism means supporting people to build their country and their economy, not hindering them.
Fawzi Ibrahim is national officer for Trade Unionists Against the EU.
More from LabourList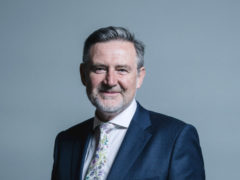 Comment
Tonight will be like old times. The lobby correspondents gathering outside Committee Room 13. Ears pressed to the…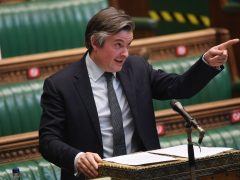 News
Jonathan Ashworth has said the spread of the Indian variant in the UK could have been avoided while…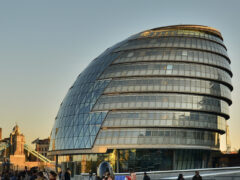 Comment
As chair of Sadiq Khan's re-election bid, I'm so proud of the positive campaign we ran and the…