These are extracts from the pre-Budget speech that Jeremy Corbyn is due to deliver at the Association of Colleges in Birmingham today.
He will call for Philip Hammond, the chancellor, to invest in infrastructure and halt cuts to education as well as criticise the Tories' "chaotic dithering" over Brexit.
On Brexit, Corbyn is expected to say:
 Today the misnamed EU Withdrawal Bill came back to Parliament. It is in fact an undemocratic government power grab. Its return follows weeks of damaging delay. That has only added to the sense of chaotic dithering around the Conservatives' entire approach to Brexit.
Nearly 17 months since Britain voted to leave the EU, we are still none the wiser as to what our future relationship with our biggest trading partners is going to look like. The government can't give a lead because the cabinet is split down the middle. Ministers spend more time negotiating with each other than with the EU. That gives the whip hand to grandstanding EU politicians.
One week the home secretary says a 'no deal' exit from the EU would be "unthinkable". The next week the Brexit secretary insists "no deal must be an option".
For the market fundamentalist throwbacks in the Tory cabinet, 'no deal' is in reality a strategy, not a negotiating tactic. It is the extreme version of the wider Conservative intention to use Brexit as a device to drive down wages and conditions, deregulate consumer and environmental protections and slash corporate taxation in a destructive race-to-the-bottom. As Boris Johnson made clear in his fantasy Brexit manifesto, the real aim is not only to reinforce the existing economic system's inequalities and insecurities – but to put them on steroids.
Labour is instead making the case for a jobs-first Brexit: one that prioritises full access to European markets, guarantees the rights of EU citizens, uses powers returned from Brussels to invest and upgrade Britain's economy, and protects and extends workers' and consumer rights and environmental standards.
Corbyn will demand measures in the Budget to address Britain's productivity crisis, saying:
The government's disarray across the board is painful to watch: from the public sector pay cap to tuition fees, Tory ministers are flip-flopping and incoherent.
When we brought the pay cap and tuition fees to the House of Commons, along with social care and universal credit, the government was forced to concede it did not have a majority and refused to vote.
This government is failing to act on the critical issues of the day. It's failing to act to deal with the tax dodging scandal highlighted by the Paradise Papers. It's failing to tackle the growing housing crisis. It's failing to halt the fall in pay and living standards. And it's failing to sort out the botched rollout of universal credit which is threatening to make millions worse off.
The truth is this government currently has no plan or vision for a post-Brexit economy. The height of its ambition are a few TTIP-style deregulation and investor protection deals with the Trump administration.
A bad Brexit deal risks making existing weaknesses in our economy – low investment, low productivity and low pay – even worse. Brexit should instead give us the impetus to tackle our productivity crisis, which is making our country poorer.
The answer lies in investment: in infrastructure, new technologies and people. But instead, the government has cut the schools budget, cut college funding and saddled students with a lifetime of debt. Next week's Budget is an opportunity to break with that damaging record – and it must be taken.
Corbyn will also repeat his call for the Tories to scrap the public sector pay cap and guarantee EU nationals' rights, saying: 
It's no exaggeration to say that education is in a perilous state: funding has been cut year upon year, the attainment gap is widening and the curriculum has narrowed as courses have been cut.
But whatever ministers might try to claim, absolutely none of that is the fault of teachers. The government must wake up to the damage these cuts are causing to colleges and the entire educational system, the damage it is doing to students' learning and the damage it is doing to staff morale.
We need to start valuing staff in schools, colleges, and universities  – because if we don't, we will lose them. We are already suffering from a recruitment crisis in the teaching profession and that will only get worse if the government fails to secure the rights of EU nationals currently living here.
Last year, 5,000 teachers from EU countries qualified to teach here. Our education system relies on these teachers. That is why Labour has said that we will guarantee the rights of all EU nationals living here so that they can continue to live and work in this country.
The need to give respect to education staff is a central reason why Labour is committed to ending the public sector pay cap, which drives down the wages of all public sector workers.
We believe that the government needs to start listening to teachers, schools and colleges about how to best deliver education. A key part of Labour's programme is giving employees more control over their working lives. The people who know how to do a job best are the people who do that job.
On the National Education Service and the importance of skills and training, he is expected to say:
The National Education Service will be part of a co-ordinated Industrial Strategy that will focus on investment in towns, cities and villages across Britain, boosting our economy as well as our people's prospects.
This is essential if we are to end decades of underinvestment and a productivity crisis that can simply no longer be ignored. To get a measure of the extent of this crisis, consider the fact that in mid-2017 productivity levels were lower than they were a decade ago, despite the huge technological advance of the last ten years.
It's a truly astonishing statistic which underlines the damaging failure of austerity.
But increasing productivity is not about squeezing out every last drop of energy from working people. It's about investing in people's lives, investing in their education, their skills and their futures – as well as the infrastructure and technologies of the future. This is why a National Education Service will allow anybody to retrain and upskill at any point in their lives.
With increased automation in the workplace, we need to be offering more opportunities than ever before for people to take on the jobs of the future. In the 21st century the economies that succeed are those that invest, most of all in people.
Encouraging adult education, never writing people off but giving people fresh opportunities right the way through their lives embodies one of our movement's fundamental principles: opportunity for the many not the few.
More from LabourList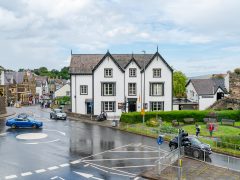 Comment
The recently announced co-operation agreement between Welsh Labour and Plaid Cymru offers much hope. The deal will see the…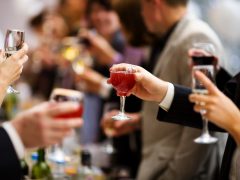 News
Jonathan Reynolds, Labour's new Shadow Business and Industrial Strategy Secretary, has urged people not to "pre-emptively" cancel their…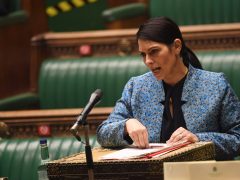 News
Yvette Cooper has resigned as chair of the home affairs committee following her appointment to the opposition frontbench…