Like much of the north and the midlands, the Bassetlaw constituency I represent voted overwhelming to leave the European Union in June 2016. Bassetlaw residents voted by a decisive 70-30 margin to leave the EU.
Whilst Labour's vote share in the general election this year went up, we should remember that some Labour MPs lost their seats. Two of those were near-neighbours of mine: Natascha Engel in North East Derbyshire and Alan Meale in Mansfield. Both of these seats voted firmly to leave the European Union, and saw former UKIP supporters and Labour Leave voters coming together to back the Conservative candidate. Across the UK too, the other seats Labour lost were all heartlands for the Leave campaign, as were many of those where our majority was reduced.
There have been multiple suggestions that Brexit is the new divide in British politics, with the potential for realignment between younger, more culturally liberal voters who backed Remain and older, more culturally conservative voters who backed Leave. Traditionally, Labour's electoral coalition has always cut across this divide, from formerly industrial areas in the north and the midlands to metropolitan towns and cities.
Jeremy Corbyn's positive message saw us gain swathes of voters in 2017 in areas which were predominantly younger, more diverse and more urban. However, if Labour is to have a chance of even being the largest party after the next election, it needs to be shoring up and deepening its support in its heartlands across the north and the midlands.
Understanding our voters needs to be at the core of our approach.
In November 2017, I surveyed my constituents on their views on the Brexit negotiations. This followed previous surveys conducted just before the referendum and reflects how I have consulted with constituents since I was first elected in 2001 so that I can understand more about the views of those in Bassetlaw.
In recent years, I have carried out surveys online, emailing directly to constituents and posting on my Facebook page. As a result, there is always a considerable bias towards those who are younger and more politically engaged. Therefore my surveys have always shown more pro-Remain results than the constituency voted in the referendum in June 2016.
In my survey in November 2017, 2,797 people responded. The majority of these have previously told us they are Labour voters.
The bulk of questions were multiple choice. I asked respondents how they voted in 2016 and how they would vote in a referendum held today. A second set of multiple choice questions look at whether voters were in favour of a second referendum, whether they backed giving voters a say on the final deal.
Finally, there was a comments box where people could explain their decision. Around half of respondents chose to fill in the comments box, which gives a detailed insight into people's thinking and shows that people are exercised enough to let me know their more precise views on this issue.
This time, 53 per say they would back Leave versus 40 per cent for Remain. The remainder either they didn't know or wouldn't vote.
I asked respondents how they voted in 2016 and also ran a survey just before the referendum asking similar questions. Both of these confirm that there has been remarkably little change since the referendum.
In total, fewer than six per cent of respondents would change their vote. Four per cent would switch from Leave to Remain, and 2 per cent would switch from Remain to Leave.
However, it is striking how many respondents—even those who would still back Remain— show a desire to get Brexit over and done with; it appears that many voters are becoming tired with the politicking and the uncertainty of the negotiations, and would rather the Brexit vote was followed through than see the process drag on. These feelings also appear to be driving the decision of the 50 Remain to Leave switchers in my survey.
Respondents to the survey also show little desire for a second referendum. Overall, just 35 per would be keen to have a second vote. Of these, 79 per cent of these are firm Remainers, and a further nine per cent are Leave to Remain switchers. This suggests that were a professional pollster to come in with a weighted sample, they would find support for a second referendum even lower than my survey suggests.
There is wider support (44 per cent) for giving the people some kind of say on a final deal, with this split more evenly between firm Remainers (52 per cent) firm Leavers (33 per cent).
Given these numbers, what lessons are there from the working class north and midlands on Brexit?
Firstly, it is clear to me that Leave would still win, and by a larger majority. There is little evidence of a swing back to Remain or of large numbers of my constituents having "buyer's remorse" with Brexit. Instead, it seems that opinion has hardened, particularly among Leave voters. Reading the responses, it is clear that many Labour Leave voters would regard any attempt to frustrate the result as insulting and a betrayal.
Second, large numbers of Labour voters in the north and midlands would back Leave in any second referendum. If Labour is serious about keeping their support, we must be conscious that that they do not regret their decision in the slightest. This tallies with my survey in 2016, when the majority of voters told me they needed no further information on how to vote. Opinions are therefore entrenched among Labour Leavers.
Third, support for a second referendum is low overall and very low among Leavers. Calls for a second vote are being driven by Remainers (predominantly in Westminster), and any referendum would be viewed very negatively by Leavers.
Finally, Brexit seems to be dividing Labour voters into two camps. Metropolitan, socially-liberal, younger voters are flirting with second referendums and have no time for those who have concerns over immigration. Meanwhile, northern, working class, older voters feel that only delivering on the Leave vote will address their concerns.
Labour's electoral coalition seems to be more fragile than before. If we are serious about winning the next election, we need to make an unequivocal appeal to those Labour Leave voters in the north and the midlands.
The "jobs first Brexit" idea which featured in the general election campaign is a welcome step towards this. In the Guardian some weeks ago, I set out my position on how to put workers at the heart of Brexit.
For me, this means acknowledging that concerns in constituencies like mine over access to public services and jobs have been driven by levels of migration from EU member states and responding to them.
In the New Year, I will set out my position on how best to respond to this.
More from LabourList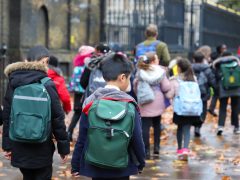 Comment
The Children and Families Act and the SEND code of practice set out clear guidance on caring for…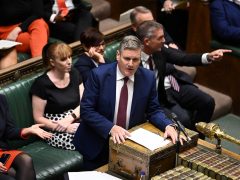 Comment
Keir Starmer had plenty of ammunition heading into today's Prime Minister's Questions, and the Labour leader made a…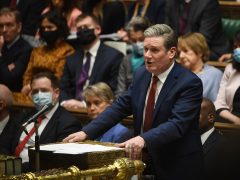 Daily email
Last night, MPs passed Labour's motion demanding that the government release documents relating to the contracts awarded to PPE Medpro…