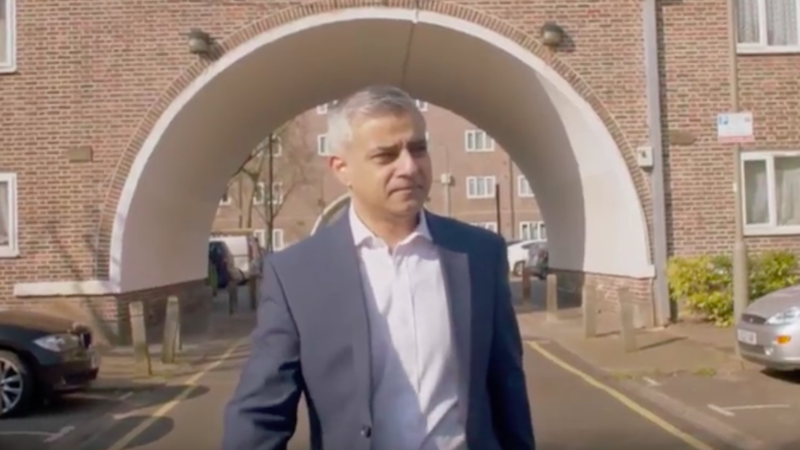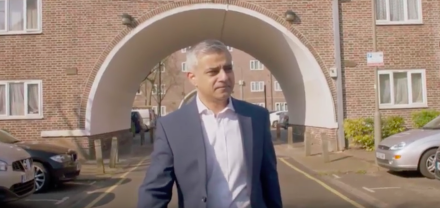 The Labour Party has always been at the forefront of tackling prejudice, whether it was workers uniting against fascism on Cable Street in east London in 1936 or when the last Labour government legislated for "freedom of religion" through the human rights act in 1998.
It is those values of equality and solidarity that led the Greater London Council to sponsor the first ever black history month event 30 years.
In the last few days, Islamophobia awareness month has come to an end. It's a time that should remind us of the continuous struggles Muslims go through on a daily basis. As a black Muslim both months are significant to me – they remind me of the barriers I face, one due to the colour of my skin, and the other due to the God that I worship. Nevertheless, this month shouldn't be marked by simply highlighting the levels of Islamophobia in our society, but by looking at how government policies have fuelled those shocking levels and put forward objective solutions to eradicate this form of prejudice from our society.
Hate crimes on British mosques doubled in 2017, rising from 47 last year to 110 incidents. With the largest increase in Islamophobic hate crimes taking place in Greater Manchester and London, both indicated the spike in hate crimes following terrorist attacks.
Islamophobia isn't unique to one part of society, in fact political parties have been engulfed in it, now more than ever. The Tories have more high profile examples, Zac Goldsmith's disgusting and Islamophobic mayoral campaign is a prime example, when he linked Sadiq Khan's Muslim background to the 7/7 bombings.
This autumn Bob Blackman, MP for Harrow East, hosted an event in parliament with a prominent anti-Islam campaigner, Tapan Ghosh, a notorious nationalist linked to the English Defence League, who recently said "Backwardness is the most powerful 'weapon' of Islam. Rohingyas are glaring example." Blackman claimed he was unaware of Ghosh's comments and denied he was prejudiced.
Although the Labour Party has far fewer cases, I have witnessed at first-hand the subtle Islamophobia people sometimes convey. Overall the party has still been a clear example of what Muslim elected representatives can achieve with Sadiq Khan just over a year ago winning the London mayoralty with the biggest mandate secured by any British politician. And remember that Labour has more Muslim members of parliament than all other parties added together.
So is integration the answer to the fight against Islamophobia? 
Integration has too often been a stick used to beat Muslims with. The reality is that it does improve community cohesion but it's important to call out the flawed notion that somehow integration leads to less Islamophobia, when the fact is, racists and Islamophobes will remain like this, no matter how integrated Muslims are. A prime example of this is the horrendous abuse directed at high profile Muslims like Nadiya Hussain and Sadiq Khan, despite being seen as liberal, mainstream and integrated.
So where next?
We have made progress over the last five years and police forces across the country now register attacks on Muslims as Islamophobic attacks rather than common assault or abuse. But that's not good enough, the aims following the November month of campaigns should be to:
Push universities to have robust policies on campuses and make clear the consequences of Islamophobia and all forms of hatred.

Promote the Stop Funding Hate campaign to boycott right-wing propagandists like the Sun, Daily Mail and Daily Express.

Push for newspapers to publish their apologies in the same font, size and page in which they published prior allegations, for example the Sun's outrageous headline "1 in 5 British Muslims' sympathy for jihadis"

Influence school curricula and tackle hate at a young age.
It is measures like these that can help us chart a way forward and reverse the rise in Islamophobic hate crime.
Abdi Duale is London Young Labour's BAME officer.
More from LabourList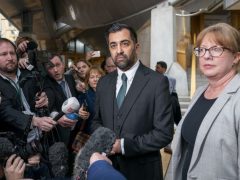 Comment
While Tuesday might have been Humza Yousaf's first day as First Minister, it was also his last as Health…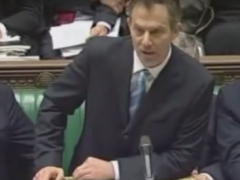 Comment
Twenty years on, Labour's discussion of the Iraq War is curious and worrying in equal measure. The disaster often…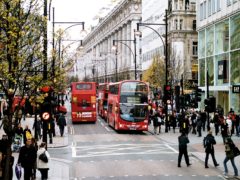 Comment
First as a local councillor, and now as the Labour parliamentary candidate for Cities of London and Westminster,…