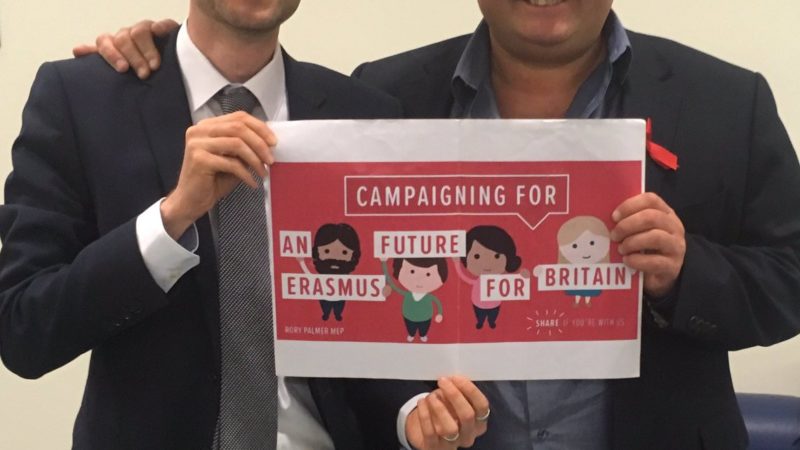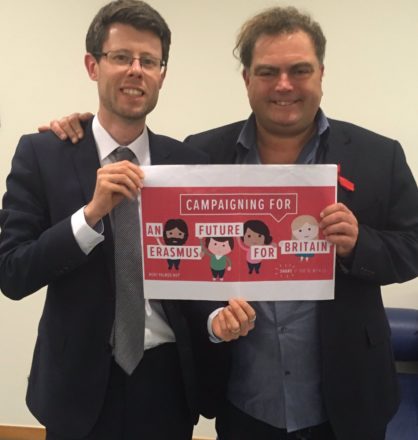 I didn't do Erasmus and I wish I had. Perhaps when I was younger I hadn't fully appreciated the value of travel or the importance of developing and strengthening our individual and collective international bonds. And that, from my discussions with Erasmus students, is something valued immensely from their experiences as part of the European university exchange programme which this year celebrates its 30th birthday.
Perhaps motivated by own regret at not doing an Erasmus exchange, I am determined to secure these opportunities for future generations. A few weeks ago, on my first day as Britain's newest MEP I launched my campaign to keep this country in Erasmus.
Some have criticised my campaign and state, quite rightly, that there are non-EU countries participating in Erasmus under a variety of partnership arrangements. So, what's stopping the British government saying clearly right now that they want us to remain a full, long-term participant in Erasmus?
My campaign is about trying to get the government to make that commitment and to provide certainty to the next generation of young people in Britain thinking about their futures. Young people applying to university at the moment have no certainty on whether funding will be in place for a year abroad as part of their studies. Ministers should say now that they will ensure as part of the Brexit negotiations and what comes afterwards, British students will be able to continue to take part fully in the Erasmus opportunities that those before have enjoyed and benefited from.
And we shouldn't forget that Erasmus is a two way exchange. The programme brings European students to Britain to learn at our universities, contributing to the rich fabric of our higher education system but also to live in and contribute positively to our communities.
If this Tory government was serious about investing in our young peoples' future (evidence to date suggests not) they wouldn't be turning their backs on Erasmus. They would be working to expand Erasmus exchanges to include more apprenticeship and vocational opportunities. Encouraging more young people from working class backgrounds to take part should also be a key priority.
This week I have written to Brexit secretary David Davis and higher education minister Jo Johnson asking them to provide full clarity on this now, and make an unequivocal commitment on Britain's future participation in Erasmus. There is an important dimension to the Erasmus question; the view the government takes on Erasmus will send a signal about the sort of future EU relationship they want.
A government committed to a genuinely, positive and strong future relationship with the EU would seize the opportunity now to commit to a partnership that embeds our commitment to Erasmus. We would be hearing enthusiastic language about embracing the positive opportunities of Erasmus. On the other hand, a government taking a more narrow view of the world and trapped by hard Brexiteers amongst its ranks will allow the ambiguity on this to continue.
There is also the possibility that – given the chaos of the government's Brexit "strategy" – the importance of securing opportunities for young people has fallen a long way down their list of priorities. Many young people feel short-changed at the outcome of last year's referendum. Making an early and clear commitment on Erasmus would send a positive message to those young people that their future is valued.
I don't want Britain to leave the European Union, I think tumbling out of the bloc will have damaging and long lasting consequences for this and future generations. However, whatever happens over the course of these coming months we can and should seek to protect and secure key bonds between Britain and European partners – and Erasmus is one of those. If you agree, please sign my petition calling on the government to clear up the confusion on this and to commit now to Britain remaining a full participant in Erasmus programmes.
Rory Palmer is Labour MEP for the east nidlands.
More from LabourList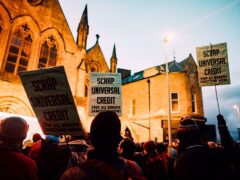 News
Labour has backed a campaign by over 50 organisations calling for Covid Universal Credit increases to be kept…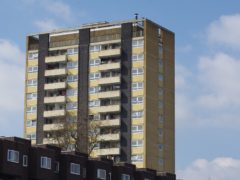 News
Labour has called on Tory MPs to vote down government reforms to the planning system as the changes…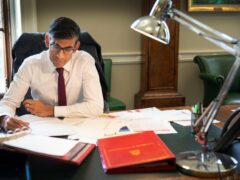 News
The Labour Party's Anneliese Dodds has highlighted seven ways in which the winter economic plan put forward by…