In 2017 Britain remains a deeply divided nation. Those divisions take many forms: class, income, gender, race and education.
In England, in particular, there are substantial inequalities in educational attainment which are linked to social disadvantage and place. The attainment gap between disadvantaged and better-off pupils, which starts in the early years, widens during a child's schooling with long-term, detrimental consequences for social mobility.
One of the systemic problems we face as a nation is that in the pursuit of privilege, many well-off (and not so well-off) parents will do whatever it takes to ensure that their child starts the race for future success and prosperity further down the track than other children.
In fairness it is not unreasonable that any parent should want their child to do as well at school and in life as they have done themselves; often they want them to do better. In a free society if some parents choose to secure advantage and privilege by sending their children to elite schools then there is little the state can do about it.
However, there are clear consequences for future social mobility that many "left-leaning" parents often choose to ignore. British public schools have always been a production line for the class system. They employ some of the best-qualified teachers, with as many as two-thirds educated in the top 20 British universities. They can – and do – raise their fees steadily, select their pupils, have a growing endowment income from their benefactors and host some of the most impressive sporting and extra-curricular activities.
What's more they have consistently recruited from a middle-class obsessed by perceived educational and social advantage. And, as Alan Milburn has been pointing out since 2010, state school children are still not reaching the highest levels in influential professions.
It may well be an old fashioned – possibly even an "old Labour" – view to hold but I strongly believe that parents who espouse views about fairness, justice and redistribution but opt out of the state sector and send their children to private, fee-paying schools are choosing to become part of the problem, rather than seeking to be part of the solution.
It is a sad fact that those who already have influence, those who already have a "voice" in our society, have such a high stake in the current order they – almost subconsciously – want to protect it. The uncomfortable truth is that when when middle-class parents abandon the state sector in favour of the private, it is conservative and not progressive politics that triumphs.
So what's to be done? One answer if for a future Labour government to commit to the introduction of a national programme that would seek to build on the successes of Labour's excellent London Challenge. London is now way ahead of the rest of the country when it comes to the education of disadvantaged children, despite the fact that it has the highest levels of childhood deprivation in England. As a result of Labour's London Challenge the capital's schools benefited from visionary leadership, greater resourcing, a stock of quality teachers, excellent professional development, a diverse school population, strong school partnerships and better access to cultural opportunities.
Angela Rayner understands better than many what is required to succeed against the odds, that education can, should and must be about unlocking potential.
Labour has always been at its best when at its boldest. Labour needs to make the case for a series of new national and regional challenges in the school sector, ones that will be supported by greater resources which will be targeted at where the need is greatest. Of course the question will be, can we afford such a series of well-funded programmes? The answer is yes, of course we can, or perhaps more accurately, can we afford not to?
Mike Ion is a former secondary headteacher and Labour PPC.
More from LabourList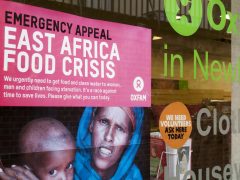 Comment
Someone in East Africa dies of hunger every 48 seconds. This is the result of the imperfect storm…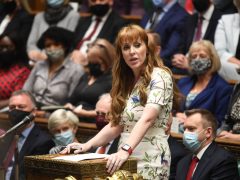 News
Angela Rayner has accused Boris Johnson of "watering down the rules to save his own skin" after the…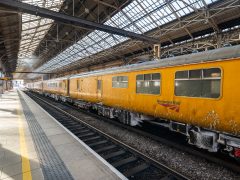 Comment
Network Rail, the company that owns and maintains Britain's railway infrastructure, has recently announced plans to cut over…