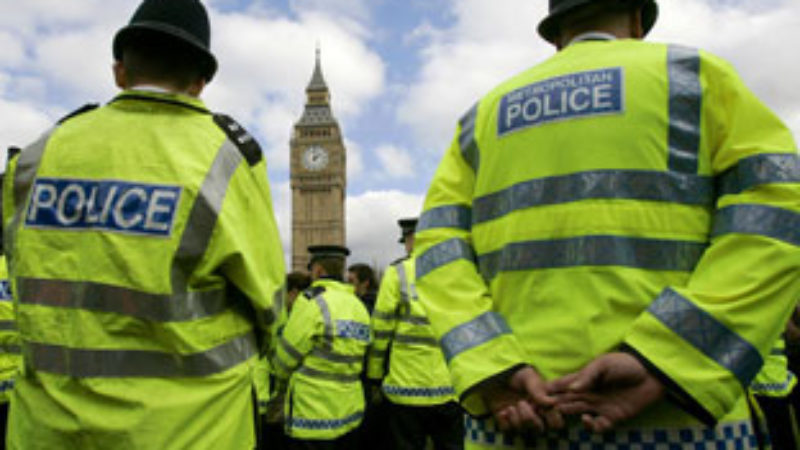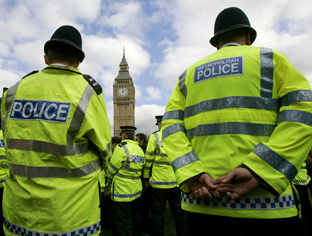 When was the last time you saw a police officer?  I don't just mean driving past in a squad car or on the television, I mean a police officer walking the streets, working in local communities, responding to crime.  For me it was on a recent trip to London when I saw a couple of officers walking around Liverpool Street station – it was only when I saw a crowd of Chelsea supporters getting off the train from Norwich that I recognised why there was this "increased" police presence.
It would be laughable, if it wasn't so tragic, that seeing two police officers is considered an increased police presence but the absence of them on our streets and in our communities has become the norm.
Since 2010 we have seen cuts of 787 police officers in Essex alone. There was actually a shocking story in Harlow recently where a police officer arrived at work to find out he was the only person on shift that day for the entire town!
In Harlow we have an excellent Labour administration who have invested in community support officers to bear the burden – but funding should come from central government through a progressive tax system. I fear however that more local councils will start to look at alternatively hiring private security, as was the case in Tiptree.
In a society where more and more of our vital services are becoming private surely even the Tories can see what a mistake privatising our police force, albeit through the back door, would be.
Not only does this lack of police presence make the public feel unsafe, it stands to reason that crime will increase when criminals know that there is little chance of being caught.
This also has a hugely damaging effect on the officers themselves. I have a number of friends who work in the police and I know they feel overworked and undervalued. Something I spoke about when I stood in the police and crime commissioner elections was the problem of officers having rest days cancelled at the last minute. Sometimes this is unavoidable but I suspect there were more police in Norwich during the FA Cup tie too. Usually officers would have these days off re-arranged but the lack of numbers means this is not always happening.  It must be incredibly difficult if you have organised a day off, perhaps with your family, only to have it taken away at the last minute.
It's clear we need a police force that's fit for the 21st century, one that is not only properly equipped with all the necessary equipment and intelligence to deal with new forms of crime but also one that is fully staffed. Only by having police officers working in communities, with local people, can we really start to look at preventative policing.  This must be at the heart of any policing strategy which has seen savage government cuts.
Our policing strategy must also tie up with border control. For from being a "Remoaner" I have fully accepted the decision of the referendum. This is an opportunity for Labour, the only party which has any interest in uniting our country. However, we cannot ignore some of the challenges of leaving the EU.  The question of border control is one of them, as well as how we work with our EU neighbours on policing, like whether we stay part of the European arrest warrant.
As we continue to see Theresa May's shambolic Brexit negotiations I fear that policing will be a long way down on the agenda. This could lead to Britain being a haven for those who have committed a crime in other countries, with lots of red tape before criminals face legal proceedings. Once again this is hardly a time to be cutting the police budget.
Only by reversing Tory cuts to policing, and investing in officers, alongside creating a clear strategy for uncertain times, will we have a chance of creating a force fit for the 21st century.  I welcome seeing the next Labour government take action to ensure this happens and delivering a progressive tax system that will allow funding for our police to come from central government rather than putting the burden on already overstretched local councils.
Chris Vince was Labour's candidate for Essex police and crime commissioner in 2016. He has also stood for parliament twice. 
More from LabourList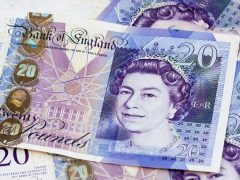 Comment
As the cost-of-living crisis bites, Labour needs long-term structural answers to growing inequality. Basic income provides such an…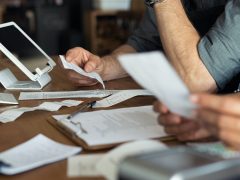 News
Half of 'Red Wall' voters would be more likely to vote Labour in a future general election if…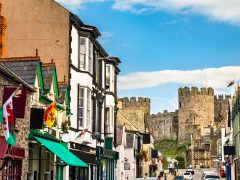 Comment
The headlines are straightforward: Labour gained 68 seats, the Independents gained six seats, the Lib Dems gained ten…