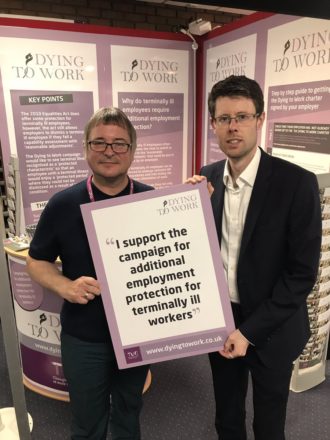 The European Union has been the driving force behind many of the social and environmental protections that we hold dear. Labour MEPs have worked over the years to help shape and secure important landmark social and employment rights. 
As we prepare to leave the European Union, as Labour MEPs we will not rest on our laurels: we want to do even more to address injustices. That's why it's so important that we use our remaining time in the EU to strengthen workers' rights and secure new protections. As someone who only became an MEP in October 2017, I hear the ticking of the Brexit countdown clock loudly, and I'm determined to use my time in the European Parliament to make a positive difference for those who need help the most. 
Today, I'm taking the TUC's important Dying to Work campaign to an EU level and launching a new group in the European Parliament to drive forward this vital campaign. This group is the Brussels equivalent of a Westminster APPG and will bring together MEPs from different countries and different parties in pursuit of our shared cause to introduce additional employment protections for terminally ill employees. 
I've been working with the TUC and GMB on the Dying to Work campaign long before becoming an MEP, fighting for people who have been diagnosed with a terminal illness. People given a terminal diagnosis react differently; some people will not want or be able to work again, whilst others are determined to work as long as they can because they find it to be an important distraction from their illness, or for financial reasons.
It seems pretty uncontroversial to say that people in these traumatic circumstances should be able to expect help and support from their employer – but that isn't always the case. A person with a terminal illness who loses their job doesn't just lose their income and the dignity of work, but they may also lose any death in service payments that they have earned that are only payable to those that die while still in employment.
The Dying to Work campaign is calling for additional employment protection from terminally ill workers. At the moment, a loophole in the 2010 Equalities Act means that employers can dismiss a terminally ill employee if they fail a capability assessment with "reasonable adjustments". Making terminal illness a protected characteristic would give employees with a terminal illness a 'protected period' during which they could not be dismissed as a result of their condition. 
Giving people battling terminal conditions the choice about how to spend their final months and the peace of mind to know that their jobs and financial security are guaranteed is the least we can do. It's fair, it's compassionate, and it needs to be done now.
The TUC has done a phenomenal job in getting employers across the UK to back the Dying to Work charter, which commits them to supporting terminally ill workers. We are seeing major multinational companies signing the charter; moving this campaign into a new EU and international phase is now logical and important. It should also be noted that in the UK the charter has been signed by both Labour and Conservative-controlled Councils and that cross-party support is already being replicated in Brussels. 
I know from my conversations with MEPs from other countries that the UK isn't alone in having this problem – terminally ill workers across Europe are being let down and we need to take action.
We will be working closely with patient groups, civil society organisations and other stakeholders, including the European Trade Union Confederation, to speak loudly and with a collective voice on this important issue.
Just because we're leaving the European Union doesn't mean that we have to sit out the next year in European politics. Far from it, we should be using our remaining time as members of the EU to fight for what we believe in and to stand up for what is right. Labour's MEPs continue to work every day on important issues in the European Parliament: standing up for the rights of people with terminal illnesses – fighting for their jobs, their rights and their families – putting our values into action.
Rory Palmer is Labour MEP for the East Midlands.
To find out more about the TUC's Dying to Work campaign, visit dyingtowork.co.uk.
More from LabourList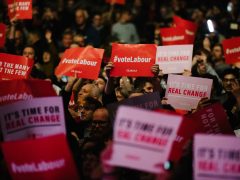 Comment
Labour did not have a good set of May 6th elections, though there were positive results, especially in…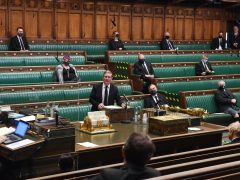 News
Labour leader Keir Starmer has completed his appointments to the main opposition party frontbench today, after announcing the…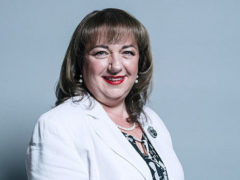 News
Sharon Hodgson has been appointed as Keir Starmer's new parliamentary private secretary, replacing Carolyn Harris who resigned from…