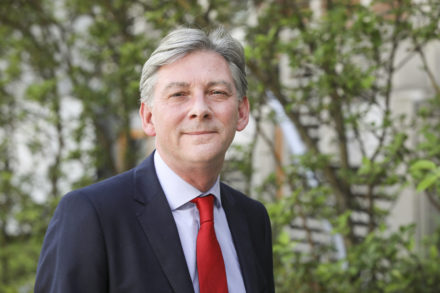 It is unlikely that many LabourList readers will have been convinced by David Davis' recent reassurances that Brexit will not be used as an opportunity to attack workers' rights and descend into a "Mad Max-style" dystopia.
Keir Starmer was quick to point out that the DExEU secretary's case was undermined by other members of the cabinet, both Liam Fox and Boris Johnson having highlighted that Brexit offered the chance to "make it easier to fire workers" and escape "backbreaking" legislation protecting workers. The leak of a paper earlier this month highlighting the potential to weaken protection available under the European working time directive could suggest that such reassurances are close to deceit.
Mr Davis' words will not wash with members of my CLP in Scotland. The protection of workers' rights following Brexit has been a feature of debate at meetings over recent months and forms the basis of my CLP's contemporary motion to the Scottish Labour conference.
The impact of Brexit on jobs and wages does not look good for Scotland any more than it does elsewhere. The independent Fraser of Allander Institute anticipates that Brexit could cost 80,000 jobs in Scotland and hit the average Scottish pay packet by £2,000 a year. The Government's own analysis paints a similar bleak picture for Scotland with up to 9% slower growth as a result of a hard Brexit. Importantly, though, the backdrop in Scotland differs from elsewhere in the UK given that every one of its council areas voted to remain in the EU – 62% overall across the nation – and the SNP identifies Brexit as a route to a second independence referendum.
Since Richard Leonard's election as Scottish Labour Leader, the party in Scotland does not have a starkly different position to the UK party on Brexit. There has been some focus on Leonard's decision, before becoming leader, to break from the Labour whip in Holyrood and vote with the Conservatives on Article 50.
More recently, Scottish Labour may have started to take the lead. A month ago, the Scottish leader described the case for the customs union as "compelling" and on Tuesday Jeremy Corbyn told industry figures that Labour saw such a union as featuring in the long-term arrangement with Europe. But so far Richard Leonard has not sought that the party in Scotland support membership of the single market and it is this that my CLP's motion is asking conference to consider in order to protect workers' rights.
In our CLP we discussed the protection Scottish workers had gained through membership of the European Union. Advances were not limited to the working time directive. Protection against discrimination, health and safety, protection for part-time and temporary employees, parental leave and right to paid holidays are some of the benefits we have accrued. These were all areas identified by legal opinion sought by the TUC as being at risk following Brexit.
We must recognise that remaining in the single market would also stop the loss of benefits that trade unions and progressive parties across Europe have fought for. There is nothing to stop a future Labour government from implementing stronger protections, but crucially our continued membership would stop the Brexiteers' race to the bottom for the benefit of the many at the expense of the few.
I am proud that my CLP supported a motion to safeguard the rights of workers from the likes of Johnson, Fox, Davis and Rees-Mogg. I know it is being considered for submission to conference from elsewhere. I wish it well.
I am proud that others in the Labour movement, particularly TUC general secretary Frances O'Grady, are highlighting membership of the single market to protect jobs and employee rights. The stronger the chorus, the better.
Scottish Labour has an opportunity in Dundee to do us proud by selecting my CLP's contemporary motion for debate.
Andrew Jackson is a Scottish Labour member.
More from LabourList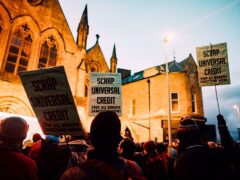 News
Labour has backed a campaign by over 50 organisations calling for Covid Universal Credit increases to be kept…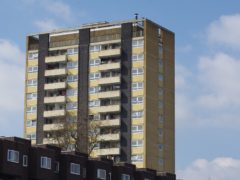 News
Labour has called on Tory MPs to vote down government reforms to the planning system as the changes…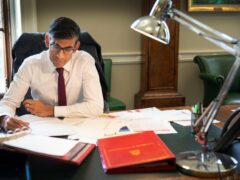 News
The Labour Party's Anneliese Dodds has highlighted seven ways in which the winter economic plan put forward by…