Labour has proposed a small, but not insignificant, shift in Brexit policy, which presents the UK with as many problems as it solves.
Jeremy Corbyn has announced that the UK would, under a Labour government, seek to remain in a customs union with the EU. But this places us in an awkward place, hovering outside the peripheries of the EU internal market.
As the UK is currently in the customs union, and Corbyn is still ambiguous on whether we would stay in the single market, Labour's plans would see the UK negotiate an entirely new customs union with the EU.
Membership of "a" customs union is quite different to membership of "the" EU customs union. The former applies to certain goods and services that meet EU rules and regulations, while the latter applies to all goods and services, enforced by the rules and regulations outlined in the EU single market.
No country is, or can be, in the customs union but not the single market, simply because this would contravene the rules that members of the all-encompassing customs union must abide by. There is also the fact that membership of both would effectively equate to full membership of the EU.
Turkey, Andora and San Marino are all in custom unions with the EU. To give an example of what this means, Turkey is in "a" customs union on certain goods (industrial), but not for others (agriculture and services). This means that while Turkey and the EU have tariff-free access on huge swathes of Turkey's economy, border checks are still in place for goods not covered.
Depending on what is potentially covered in Labour's negotiated customs union with the EU, the Northern Ireland border may still be subject to check points due to the need to regulate particular goods.
It may also mean that the UK could not negotiate free trade agreements with third party countries on goods covered by the proposed customs union. As with Turkey, that is all industrial goods that constitute 50 per cent of all its exports to the EU – a highly significant part of its economy.
Ultimately, there are a number of freedoms and restrictions that the UK would have to face under Labour's proposed plans. It does offer tariff-free access to the EU for certain goods, and Labour could still end free movement inside a customs union with the EU.
But it may also entail restrictions on the UK's ability to strike free trade agreements and it does suffer from the same "cherry picking" criticism as the government. Importantly, a porous border with the Republic of Ireland is still not guaranteed.
The Labour leader is at his best (and most comfortable) when delivering his "socialism at home" rhetoric, which shone through amid the technical references to EU institutions.
But regardless of the rights or wrongs, what remains certain is that Labour maintains an ambiguous position on Brexit.
Tyler Hanley is a Labour member in Leyton and Wanstead.
More from LabourList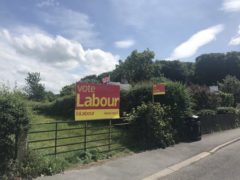 Comment
One thing that seems conspicuous by its absence is any analysis of the recent local government elections at…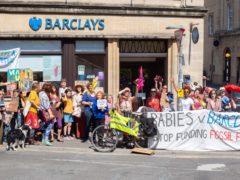 Comment
When the UN Intergovernmental Panel on Climate Change report was released last year, telling the world that we…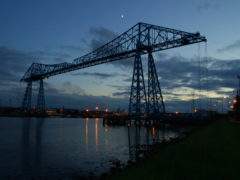 Comment
On Thursday 2nd May, Middlesbrough, an industrial town in the North East, returned an independent mayor – a…