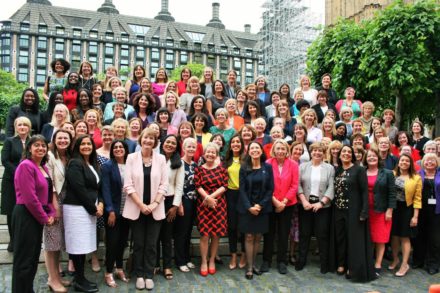 Part of a LabourList series on International Women's Day 2018.
This week we have celebrated International Women's Day, marking women's achievements throughout history and across nations. And there have been many. From the brilliant Grace Hopper, a mathematician, military leader and early pioneer of computer programming, to Katherine Freese, the trailblazing theoretical astrophysicist who heads the Nordic Institute for Theoretical Physics; from Mary Wollenstoncraft to Susan B. Anthony, Harriet Tubman, Rosa Parks; Maya Angelou to Arundhati Roy. The list has no end.
While we celebrate the achievements of these amazing women, we must also acknowledge that in today's world you are far more likely to be hungry or poor if you are a woman. A population greater than that of Russia will have undergone female genital mutilation – 200 million women and girls across the world.
Violence against women isn't a phenomenon far from our shores. In England and Wales alone, two women die every day at the hands of a partner or former partner and on average the police take 100 calls an hour on domestic abuse. Although almost 9,000 FGM cases were reported to the NHS between 2015 and 2016, only two prosecutions have resulted in zero convictions.
It's true that the news agenda has taken a turn due in part to campaigns like TIME'S UP and #MeToo, which have captured the imagination and become a call to action. Enough is enough, say the activists, we are not putting up with it anymore. Things must change.
This year we commemorate wonderful women who endured beatings and torture so that women like me could exercise their democratic rights and represent their communities. Emmeline Pankhurst once remarked: "we are here not because we are law breakers. We are here in our efforts to become law makers".
Yet one hundred years on and only 30 per cent of the country's lawmakers are women. local government isn't much better – only 33 per cent of councillors and 17 per cent of council leaders are women. The figures are even worse for judges and CEOs. Despite legislation being passed almost half a century ago, we are still fighting for equal pay. And the battle to remove abortion from the criminal code and have it treated like a healthcare procedure is ongoing.
We have come a long way but we have a long way to go to become a gender equal country, much less a gender equal world. But some countries are doing better than others.
The UK is currently ranked 15 in the Global Gender Gap Index 2017. That may not seem too bad but, to provide some context, a country like Rwanda with a recent history of catastrophic carnage is at number four. Incidentally, the Rwandan parliament also has the greatest number of female MPs in the world.
Iceland is more than just beautiful, topping the index for the ninth year in a row as the most gender equal place on earth. But this enviable position hasn't happened by coincidence – it has taken vision, political will and putting women's rights, equality and justice at the heart of policy. That's something we in the Labour Party could learn from.
In 2009, Iceland went through a transformation. The country saw the collapse of its currency and banking system and the subsequent resignation of the government. Johanna Sigurdardottir became the country's first female Prime Minister kicking off her administration with a gender equal cabinet that introduced legislation on gender budgeting and quotas for women on company boards. The government also took action on violence against women, banning strip clubs and decriminalising prostituted women and criminalising buyers.
Rather than pay lip service to the issue of pay disparity, this year the Icelandic government has made it illegal to pay men more than women. Iceland had achieved almost equal representation (48 per cent) by 2016 with women holding 30 of the country's 63 parliamentary seats. Since then, the number has fallen to 24 seats, prompting grave concern in a country that prides itself on equal rights. There is more to be done particularly on violence, say Icelandic women – we still have our fair share of creeps.
Iceland may not be the new Themyscira but the tiny, beautiful island is a country committed to gender equality. I hope those who draft the next Labour manifesto will sit up and take note. Let's not tinker around the edges – the Labour Party is best when it is bold. Let's use policy and legislation to create a radical new manifesto that puts women at the heart of social change. After all, 'feminism is the radical notion that women are people'.
I hope it won't be another hundred years before we are a truly gender equal country. That way maybe we can rival Iceland in more than just football.
Sucharita Sethi is a council candidate in Belsize, Camden.
More from LabourList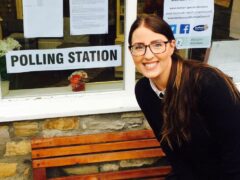 News
Laura Pidcock, the former Labour MP for North West Durham, has resigned today from the party's national executive…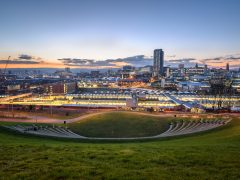 News
Labour has selected Oliver Coppard as its candidate for the South Yorkshire mayoral election taking place on May…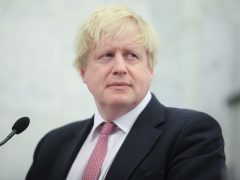 Video
Boris Johnson lied when he claimed that he had not intervened personally in the evacuation process in Afghanistan…