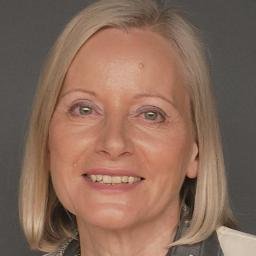 Sign up to LabourList's morning email for everything Labour, every weekday morning.
We should be talking about Brexit. It's the anniversary of Article 50 today, so we're halfway through the two-year process. Chris Leslie has written for LabourList on how "taking back control" actually means Tory ministers taking control, and we'll be publishing Lexit-y voices later.
The top Labour story could even have been Sajid Javid's ridiculous description of Corbyn-supporting group Momentum as "neofascist". Green MP Caroline Lucas and Labour's Corbynsceptic John Mann were amongst those calling on the Tory minister to apologise for his outrageous use of parliamentary privilege, protecting him from libel law.
Instead, we're stuck on internal Labour woes. Emily Thornberry yesterday joked the party would "probably" vote through a "blah blah blah" Tory Brexit deal, but McDonnell said the party is "nowhere near" doing so and Keir Starmer has reminded everyone of the six tests the deal would have to pass to gain Labour's backing.
More seriously, deciding that her call for the party to disaffiliate from trade unions wasn't enough, Christine Shawcroft has again embarrassed Momentum (she holds no staff or political position in the organisation but remains a director), the Labour Party and the leadership.
An email sent on Sunday leaked last night in which she defends party member Alan Bull, who was suspended following allegations of antisemitism. The Peterborough council candidate shared an article on Facebook calling the Holocaust a "hoax", suggested ISIS and Israel worked together and said of David Miliband: "he is a Jew… paid by Rothschild".
Shawcroft is chair of the disputes panel, responsible for heading up the Labour Party's disciplinary process. Or was – she has now stepped down at Jeremy Corbyn's request. (She remains on the NEC, possibly because her spot would automatically be taken up by Eddie Izzard, regarded as a Corbynsceptic. She was already due to step down as an NEC member, likely because she had her eye on parliamentary selection).
A former NEC member has tweeted: "I sat across the NEC table from Christine for 6 yrs – sadly this is not unusual behaviour from her." If that's the case, why was she chosen for the crucial position? This all makes Ann Black's ousting from the role in January even more foolish.
I'd like to be thankful this awful week is coming to an end. Instead, I'm horrified. And many Labour staffers and activists are deeply worried that the difficulties we've seen over the last few days are indicative of a number of wider problems – as well as institutional antisemitism – and that this is only the beginning of the Left's troubles.
Until a week ago, the funny thing was that both Labour and Tory top teams were relaxed, confident they could bob along neck-and-neck in the polls. Now only the Conservatives are feeling smug in the expectation that they can sit back and let Labour implode. The party must get its act together, fast.
Sienna @siennamarla
Sign up to LabourList's morning email for everything Labour, every weekday morning.
More from LabourList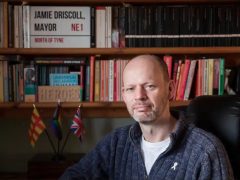 News
The Labour mayor for the North of Tyne region Jamie Driscoll has been blocked by the party from…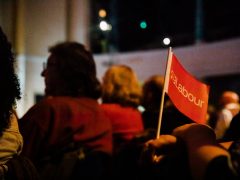 News
Labour Party membership has fallen by almost 170,000 since 2018 and by approximately 19,000 since last summer, despite…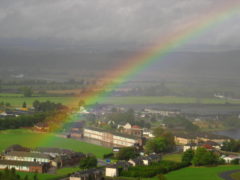 Daily email
Good morning. Parliamentary recess continues, so we thought we'd turn our attention to an under-reported story following the…