Three fundamental principles of data protection – lawfulness, fairness and transparency – have been recognised in UK law for decades. In a matter of weeks they could be scrapped. If the government gets its way, our rights over our own deeply private information will be needlessly sacrificed on the altar of immigration control.
The new data protection bill was meant to give people more control of their information. But if something seems too good to be true, it probably is. In a cynical attack on privacy rights, the government sneaked in a damaging and discriminatory "immigration exemption". And the ploy is about as Orwellian as it gets.
The exemption will allow the Home Office and any other agency using information for immigration purposes to ignore their data protection obligations and our fundamental rights.  
When information is processed by or passed between government departments – or scandal-ridden contractors like G4S and Serco – we will no longer have the right to know what information is held on us, who it is being given to, or why.
How would you feel knowing everything you said to your doctor, social worker or child's school could be secretly passed on to another government department without your knowledge or consent?
Immigration control is a government priority, but it is one of many. Child safeguarding and education. Protection of public health. Prevention of serious crime. Carefully cultivated relationships of trust with teachers, doctors and the police will be shattered by the prospect that behind every confidential conversation lurks an immigration officer.
There are separate exemptions in the bill for crime – including immigration offences. That makes an immigration exemption totally unnecessary. Worse, without having to suspect criminal activity, it could be used to limit the rights of migrants with leave to remain – and even British citizens.
The exemption extends to "the investigation or detection" of activities undermining immigration control, so anyone could be targeted because of who they live with, work with or love. And the Home Office all too often makes catastrophic mistakes.
In 2012, it contracted Capita to text undocumented immigrants telling them to go home. Not only is this an inappropriate way to discuss people's immigration cases with them, but the Home Office kept faulty records, and was inundated with complaints from people with every right to be here.
And in 2016, an inspection of a scheme refusing bank accounts to undocumented migrants found 10 per cent of refusals had been made in error. Data protection rights are a vital safeguard against the blunders of a department known for playing fast and loose with personal information.
Crucially, the exemption is an attack on access to justice.  In 2016, 41 per cent of asylum decisions were overturned on appeal. But if the law passes, the Home Office could refuse people access to their own information when they are making an immigration claim or challenging a decision, potentially destroying their cases.
The government's "hostile environment" for migrants is already spreading fear and division. Confidential medical records, children's school records, employment records, and even police information on victims of crime are routinely handed to the Home Office for immigration purposes.
This bill should have been an opportunity to end those shadowy data-sharing schemes, making sure everyone can access essential public services without fear. Instead, we're fighting to stop this regime spiralling even further out of control.
And to top it off, the exemption is likely incompatible with the EU's general data protection regulation (GDPR), jeopardising the free flow of data between the UK and the EU after Brexit.
This isn't the first time the government has pulled this stunt. The 1983 data protection bill contained a similar clause. Roundly denounced by politicians as "dangerous and entirely unnecessary", it rightly never made it onto the statute book.
As MPs debate the new bill over the coming weeks, they must unite in the name of justice and fairness to stop this discriminatory and divisive exemption becoming law.
Gracie Bradley is an advocacy and policy officer for Liberty.
Liberty's campaign to Defend Our Data Protection Rights | Liberty's briefing on the Data Protection Bill
This piece was commissioned by guest editor Diane Abbott.
More from LabourList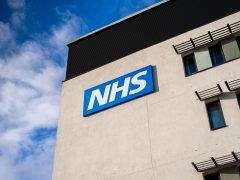 News
The GMB and the Royal College of Nursing have called off planned strike action in Wales following a…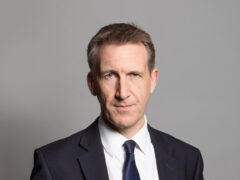 News
Dan Jarvis' bill on extending job protections for pregnant women and new parents has passed its third reading,…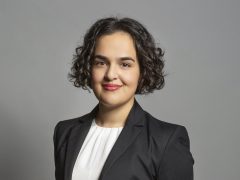 Comment
"Children are literally being picked up from outside the building, disappearing and not being found. They're being taken…