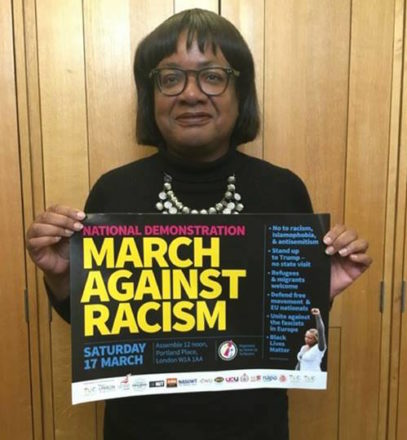 Recent election results indicate the biggest rise in racism since fascism's rise to power in the 1930s. In Italy, the racist populist Five Star movement gained 32.22 per cent, a 6.63 increase from the previous election in 2013. Alarmingly the Northern League increased its vote share by 14 per cent with 17.69 per cent. The Centre left Democratic Party gained 18.9 per cent of the vote – a 6.5 percent decrease.
Just before the election, Luca Traini – a Northern League candidate in last year's local elections – gave a fascist salute as he was arrested for a terrorist attack in Macerata after shooting black, Muslim and immigrant people, indicating the racist climate before the election. A copy of Mein Kampf was found at his home.
Italy's results replicate a pattern emerging in many European countries: a growing far right, along with right-wing conservative parties adapting to racism with falling support for centre-left social democrats that conceded instead of standing up to this agenda.
In Austria, the far-right Freedom Party is in the governing coalition with the right-wing conservative People's Party after polling 26 per cent with 51 seats in the National Council at the October 2017 general election. The Austrian Social Democratic Party only polled a tiny fraction more votes with 26.9 per cent.
In Germany, Alternative for Deutchland gained 12.6 per cent – a 7.9 per cent increase – the first time far-right nationalists gained seats in the national legislature since the 1930s. Meanwhile, the German Social Democrats SPD polled 20.5 per cent, a 5.2 per cent fall from the previous election and agreed to form a coalition government with the CDU which is likely to make this SPD even less popular.
In Britain, the Tories' hard Brexit and adaptation to racism has absorbed the bulk of the 12.6 per cent UKIP polled in 2015, so in 2017 UKIP polled 1.8 per cent with the Tories gaining 42 per cent.
Fifty years after Enoch Powell's infamous "Rivers of Blood" speech his agenda has been embraced by the Tory leadership. Home secretary Amber Rudd's speech to the 2016 Conservative Party conference was compared to sections of Mein Kampf and recorded as a hate incident by police.
The growth of racism and the far right is the product of an economic crisis of growth stagnation and falling living standards for the majority of the population. During such periods, racism is stirred up and immigrant communities are wrongly blamed for economic crises.
The vile campaign of racism keeps on pushing, from the Jewish and Irish communities in the early-mid twentieth century, Asian and African communities in the post-war era, to Muslims, EU migrants and refugees today. After the Holocaust the whole world said "never again". That means standing up to racism and defending all the communities that are targeted today. Labour members should be proud to stand up to racism.
Governments pursuing policies that make the rich better off and working people worse off are to blame for the economic crisis.
There are two crucial differences between European social democrats and the Jeremy Corbyn-led Labour Party in Britain. Firstly, it addresses current economic problems in rejecting neoliberalism and austerity, and championing the improvement of people's living standards.
Secondly, Corbyn has consistently challenged racism. In a recent speech, Corbyn condemned the rise in racism and said: "It was alarming that after the Brexit vote there was a clear rise in xenophobic and racist attacks on our streets. The referendum campaign was divisive and some politicians on the Leave side whipped up fears and division." Elsewhere in Europe, the centre-left concede to racist arguments on immigration, Muslims and refugees.
The success of Jeremy Corbyn's approach is illustrated in the highest vote for Labour since 1997, with 40 per cent of the vote. This is double the vote of the Italian Democratic Party and German SPD. Fighting racism is a vote winner for Labour. It helps mobilise the Labour vote, whereas the Miliband immigration mugs approach put off key voters.
Labour members should join Diane Abbott MP, Claude Moraes MEP, TUC President Sally Hunt, Talha Ahmad from the Muslim Council of Britain, David Rosenberg from the Jewish Socialist Group and tens of thousands of others on Saturday 17 March for this year's #MarchAgainstRacism – an annual event and international day of action marking UN Anti-Racism Day. There could not be a more important moment to stand up to racism.
Sabby Dhalu is a Labour member and co-convenor of Stand Up to Racism.
This piece was commissioned by guest editor Diane Abbott.
More from LabourList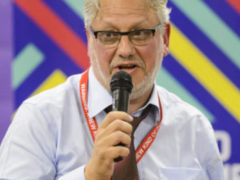 News
188 Momentum activists have written to the organisation's highest body calling on its top figures to join the…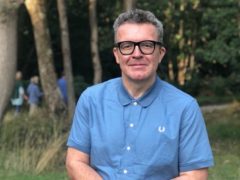 News
Tom Watson is set to announce that he will vote for Theresa May's Brexit deal as long as…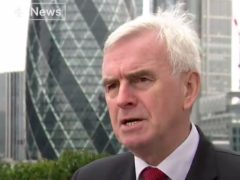 Video
"What I don't want to do at this stage is alienate either side." Shadow Chancellor John McDonnell says…